LG To Acquire WebOS for Use in Smart TVs
Posted by: Kris Keilhack on 2/25/2013 11:02:15 AM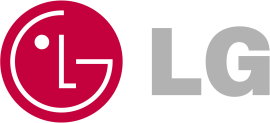 Topping a year of uncertainty and mostly silence from HP, Cnet has broken the story of LG's pending acquisition of the entire WebOS (former Palm) Global Business Unit, including patents, employees, and source code. Surprisingly, the rejuvenated WebOS will be used not to power any of LG's smartphones (where the company is a firmly entrenched Android supporter) or a new line of tablets but rather its expanding line of Smart TVs.
Rumors have swirled for the better part of the past six months of LG's interest in WebOS. Currently, LG offers a line of Android/Google TV-based Smart LED HDTVs as well as lower-end line of proprietary NetCast SmartTVs with the usual assortment of Netflix and other streaming apps baked into the sets' firmware.
---
Reader Comments
The following comments are owned by whoever posted them. PalmInfocenter is not responsible for them in any way.

Start New Comment Thread
---

Wow! It's lives!!!
Jayy @ 2/26/2013 12:20:56 PM
Haha... First!
Just had to come here as soon as I read it on reuters :)


RE: Wow! It's lives!!!
HyperScheduler @ 2/26/2013 4:17:53 PM
Crazy, right?!??
Wouldn't it be interesting to get a WebOS-running TV?

Reply
---

A little bit more here...
zinzan @ 2/26/2013 7:12:24 PM
http://arstechnica.com/gadgets/2013/02/what-lgs-acquisition-of-webos-means-for-its-open-source-projects/
"Absence of evidence is not evidence of absence"
Reply
---

Palm: I'm ready to wallow now
Gekko @ 3/11/2013 9:35:27 PM

Palm: I'm ready to wallow now
posted by Thom Holwerda on Mon 11th Mar 2013 14:51 UTC
After a few months of planning, several weeks of work, and possibly a few kilometres of aimless pacing through the living room, I'm happy to present "Palm: I'm ready to wallow now". This massive article (22,000 words) covers countless aspects of Palm, its devices, its operating system, and the company's importance to the mobile industry. I start with a detailed look at the history of handwriting recognition, after which I move on to the four hardware products I believe are crucial in understanding Palm as a company. Of course, I also dive into Palm OS, covering the kernel, its filesystem (or lack thereof), 'multitasking' capabilities, user experience, and much more. Important Palm OS licensees like Sony and Handspring make an appearance, and I cover the failed attempt at modernising the Palm OS: Palm OS 6 Cobalt. Finally, the conclusion ties it all together. For the first time in OSNews' history, you can also buy this article to support OSNews and make more articles like this possible in the future (don't worry - the regular online version is free, as always!). I suggest you grab a coffee, sit back, and enjoy.
http://www.osnews.com/story/26838/Palm_I_m_ready_to_wallow_now/page1/

RE: Palm: I'm ready to wallow now
HyperScheduler @ 3/12/2013 12:48:43 PM
Dear Gekko,
Thank you so much for posting this link. I am truly grateful. The intro/abstract looks like the article will be the full-scale analysis that I have always wanted to read (and have always wanted to write, actually).
Thanks again.

Best,
HyperScheduler


RE: Palm: I'm ready to wallow now
BaalthazaaR @ 3/12/2013 1:14:04 PM
Nice article. I wish there was more information about the failure of Cobalt. I never understood what happened there.


RE: Palm: I'm ready to wallow now
hkklife @ 3/13/2013 8:37:11 PM
Thanks, Gek. What a find! I will read the entire thing in one sitting when I have time. I too always wanted to sit down and write a collaborative piece such as this with someone before Palm fades even further into oblivion.
I cannot believe how the full untold Cobalt story has never been told. I assume it's due to a simple lack of interest....but you'd still think that by now someone somewhere (Reddit, The Verge etc) would have spilled the beans!
I'm glad to see that the author of the article recognizing WebOS as the unmitigated disaster it was from the very start--limited resources and shortcuts galore! I also concur with the sentiment that Palm basically signed its death warrant with that string of pointless spin-offs, name/logo changes, and reacquisitions. It can even be argued that after the release of the Palm V, the death spiral truly began, as Palm was late to the color screen party, the multimedia/mp3 playback party, the large-screen party and definitely to the web-browsing/converged device party.
It's also amazing to realize how relatively far ahead of their time the Tapwave Zodiac & some of Sony's NZ/NR Clies were (spec-heavy mini-tablets). The LifeDrive was a spinning magnetic MicroDrive dinosaur in a growing flash memory world that I am still stunned to see ever got the greenlight! And the less said about the Fooleo bringing a pocketknife to a Wintel netbook gunfight, the better (Again, Hawkins had a solid basic concept but develoing the Fooleo as a smartphone companion was as ridiculous as RIM trying to get the Playbook to piggyback onto their antiquated BB phones!)
Thanks again for the link/article!
Pilot 1000->Pilot 5000->PalmPilot Pro->IIIe->Vx->m505->T|T->T|T2->T|C->T|T3->T|T5->Zodiac 2->TX->Verizon Treo 700P->Verizon Treo 755p->Verizon Moto Droid + Verizon Palm Centro-> Verizon Moto Droid X2 + Palm TX

RE: Palm: I'm ready to wallow now
rpa @ 3/16/2013 10:00:31 PM
IMO the Vx and Treo were the apex of Palm. Lifedrive, G2 and, of course, webOS the downfall.


RE: Palm: I'm ready to wallow now
HyperScheduler @ 3/18/2013 7:15:59 PM
I agree with you. There seems to be a sentiment out there that somehow Palm was already in decline during the heyday of the Treo, but I respectfully disagree. Even though it is true that the contemporaneously occuring split off of "Palm this and Palm that" was indeed bad for Palm, I think that we, as the Palm OS community, need to give a LOT more credit for the brilliant Treos, especially the Treo 650 and the Treo 755p (and, by extension, the Centro).

RE: Palm: I'm ready to wallow now
Gekko @ 3/19/2013 5:48:36 PM

"PC guys are not going to just figure this out. They're not going to just walk in."

RE: Palm: I'm ready to wallow now
Gekko @ 3/20/2013 9:00:58 AM

"If you are sufficiently successful you become captive to the thing that made you successful." - Roger McNamee quoting Clayton Christensen - The Innovator's Dilemma

RE: Palm: I'm ready to wallow now
hkklife @ 3/20/2013 9:41:11 AM
Those are both excellent ones but my favorite remains this gem:
"In another room, a few executives watched Carl Yankowski's interview on CNBC, taping it for playback at the employee meeting that was to commence in minutes. After CNBC announcers gushed over "the most talked-about IPO," the camera cut to Carl Yankowski in the Nasdaq studio. Usually a compelling public speaker, Yankowski seemed out of his element. When asked about larger screens for palmtops, he answered stiffly, "We are well positioned whichever way the market goes." As the interview came to a close, the reporter said, "I've got to ask you about your suit." Yankowski smiled. He was wearing a very special suit, he let on, designed to satisfy the public's high expectations from Palm's IPO. The shiny pinstripes woven into the otherwise standard wool suit were made from threads of pure gold. CNBC cut back to the studio anchor. "Was that for real?" he asked the correspondent. The Palm managers assembled around the TV set looked at each other. "We're not showing this video," one of the executives decreed. Then they walked out to start the employee meeting."
http://www.amazon.com/exec/obidos/tg/detail/-/0471089656/

"Larger screens for palmtops" was just as critical in 2000 as it is now. Anyone who doesn't get the memo now (RIM, Motorola, HTC, Microsoft) is going to end up feeling the pain that Palm felt back in 2000.
Pilot 1000->Pilot 5000->PalmPilot Pro->IIIe->Vx->m505->T|T->T|T2->T|C->T|T3->T|T5->Zodiac 2->TX->Verizon Treo 700P->Verizon Treo 755p->Verizon Moto Droid + Verizon Palm Centro-> Verizon Moto Droid X2 + Palm TX

RE: Palm: I'm ready to wallow now
LiveFaith @ 4/22/2013 2:13:47 PM

Gekko,
Thanks for the article ... Can't wait to read it.
We'll the good news is that we seems to finally be getting WebOS on a large screen device. :-)
Good to see all you oldies on here for yet another merger/buyout/spinoff reunion. :-)


RE: Palm: I'm ready to wallow now
LiveFaith @ 4/22/2013 6:21:46 PM

Khris,
Your last statement is nuts. How many people on this site begged and pleaded for Palm to listen @ big screens and small bezels all the way back to 2000. They just refused. It looks obvious now.
Look at what Sammy is doing on that front. Its not their only reason for success, but a big part IMO. The GS4 ... Bigger screen on a smaller then GS3 device. Or Note 2 / Mega, rediculous screen and tiny bezel to make it possible.
It's as if the light came on and they are smoking everyone. Now it's Apple, Nokia, BB etc that still don't seem to get it.
Hilarious.


End times?
HyperScheduler @ 4/23/2013 1:36:29 PM
I recognize that this is random, but I just found out that the Palm OS calendar has a final end-date of December 31, 2031.
Does anybody know if this can be altered? I was hoping to calendar my entire life all the way through the year 2100 (just to be safe).
On December 31, 2031, I will turn 57 years old, and then I guess I will not be able to calendar on Palm OS anymore.

RE: Palm: I'm ready to wallow now
richf @ 4/29/2013 8:21:40 PM
HS, if I am still around I'd be happy to discuss what to do on 12.31.31.
Have a nice day!
HP 41CX->HP 75C->Pilot 1000->Pilot 5000->Pilot Pro->IIIe->IIIc->M500->M505->M515->TC->T3->T5->Treo 650P->Treo 700P->Droid>Pre Plus>Droid>iPhone4S

RE: Palm: I'm ready to wallow now
HyperScheduler @ 4/30/2013 2:14:30 PM
Excellent! See you at the end of 2031. . .


RE: Palm: I'm ready to wallow now
LiveFaith @ 5/4/2013 6:46:42 PM
Fools. The Mayan calendars runs out in 2012. It's over then, so you can forget that.
Pat Horne

RE: Palm: I'm ready to wallow now
Gekko @ 5/5/2013 9:31:30 PM

http://www.youtube.com/watch?v=jLAr-WlxMZY
Reply
---

Apple licenses PalmOS patents
hotpaw4 @ 4/10/2013 4:12:46 PM
At least $10M worth.
http://www.macrumors.com/2013/04/10/apple-pays-at-least-10-million-to-license-palm-related-patents-from-access/
So at least something came out of their PalmSource purchase (and all that R&D).


RE: Apple licenses PalmOS patents
HyperScheduler @ 4/10/2013 4:49:30 PM
Ha! You are right! Thanks for posting. . .


RE: Apple licenses PalmOS patents
StrawMan @ 4/15/2013 5:10:02 AM
$10 million return on a $324 million investment - awesome!
(I guess all those who 'lost out' in their bids for PalmSource at the time are much happier being able to license what they need from Access now.)
Reply
---

It saddens me that this is all
deucalion @ 4/25/2013 7:18:42 AM
I guess Palm as a whole (in every sense) had good ideas... too bad they didn't go for it.
I suppose this my final post here.
Thanks everyone, it's been great to know you and this platform. I hope they'll at some point build good mobile devices again like Palm handhelds / cellphones.
--
T|E -> T|X -> (N80IE?)

RE: It saddens me that this is all
richf @ 4/29/2013 8:10:18 PM
Oh wow. Does this mean Graffiti for iPhone? I'd buy that.
Have a nice day!
HP 41CX->HP 75C->Pilot 1000->Pilot 5000->Pilot Pro->IIIe->IIIc->M500->M505->M515->TC->T3->T5->Treo 650P->Treo 700P->Droid>Pre Plus>Droid>iPhone4S
Reply
---

Check out my apps! (Updated)
Gekko @ 5/16/2013 1:05:02 PM
Adobe Flash Player 11.1
ASTRO File Manager
Bloomberg
Chrome to Phone
CNN
CNNMoney
Dropbox
Fancy Widgets
Fancy Widgets Unlocker
Finance
FlightTrack
Goggles
HistoryEraser
HP ePrint
iHeartRadio
Jorte
Lookout
MightyText
My Tracks
MyBackup Pro
NBC Local News
Nova Launcher
Nova Launcher Prime
OfficeSuite
OnTheFly
Pandora
Parcels
Radio+
ShareMyApps
Shazam
Smart Voice Recorder
Status Agenda
Translate
WiFi@Home
Zagat
Generated by ShareMyApps

RE: Check out my apps! (Updated)
StrawMan @ 5/22/2013 3:53:30 AM
Apps I still use (on TX):
PalmaryClock (always-on desktop clock & calendar while docked)
SC-123PU (calculator, used occasionally as a last resort).

RE: Check out my apps! (Updated)
HyperScheduler @ 5/23/2013 10:24:16 AM
Apps that I still use on Treo 755p:
1) DateBk6 (I also maintain a Google-Calendar-synced calendar on the iPhone resident calendar app.).
2) Time Apart (by Alex Wright; defunct website is www.PalmApps.TK).
3) NV Backup
4) Various apps from Hobbyist Software (Treo Butler, etc. . . )
5) Someday, I would like to learn how to use and master HandyShopper.

Reply
---

Rubinstein on Palm. . .
HyperScheduler @ 6/12/2013 2:40:05 PM
http://www.fiercewireless.com/story/rubinstein-hps-purchase-palm-talk-about-waste/2013-06-11

Reply
---

Sloooowprise!
Gekko @ 7/25/2013 9:27:12 PM
How did this happen? How could a great company, with a great brand, and a great product, be victimized so quickly? Were they ambushed? Did they never see it coming?
The answer, my friends, is that this was not sudden at all. In fact, RIM's slow slide into ignominy has been going on for a rather long-time, as did Kodak's and Nokia's, and the railroads, and fax machines, and the decline of physical mail, as well. The one thing that that all these now "disrupted" organizations had in common was the sloooooowness of how their declines played-out. All too often, disruption is not so much about surprise, as it is about slowprise!
What accounts for slowprise? To a very large extent, the chief culprit is success. Our past success, and a desire to enjoy the associated rewards to the full, lead many firms into denial and sluggishness in the face of needing to adjust to a potential disruptive offering from somewhere else; particularly if we don't take that "somewhere else" very seriously. SONY's reluctance to move away from its once-great Trinitron technology, at a time when everybody else saw that the future was flat-panel TVs, is a case in point. Imagine how difficult it was for RIM to confront the reality of the smart phone challenge in the face of rising revenues and profits, which had been the case over the past several years – with revenues and profits actually peaking in 2011 — until, suddenly it seems too late! But, the point is that RIM's demise was anything but "sudden." And, management missed it. As did, Kodak's, and Nokia's, and so many others.
Another culprit that makes slooowprise so deadly is leadership overconfidence, or hubris; the belief that we know what we're doing, despite everyone else starting to do something different, can be a killer. Isn't that what RIM's Mr. Heins said: "We know what we're doing"? After all, we're "leaders," we must be good! We made it to the top, so we must know what we're doing to get to such positions! Yet, Disney's inability to take computer-animation seriously, at a time when Pixar was experimenting with what would become the industry's next big breakthrough, was likely the result of leadership overconfidence — in a set of technologies that were fast fading from the scene. Similarly, RIM's inability to appreciate what was going on around it as smartphones emerged, is also an example of what has been referred to as "blinding confidence" in the company's C-suite. The "imperial" assumption by many Western entrants into the Chinese market that "only an experienced Western manager was suitable to run a Chinese operation" provides yet another aspect of how "managerial overconfidence" can derail even the best planned strategic alternatives.
http://www.forbes.com/sites/billfischer/2012/07/07/sloooowprise-rim-slips-into-the-abyss/

RE: Sloooowprise!
hkklife @ 8/2/2013 12:06:25 PM
Seeing yesterday's disastrous Moto X unveiling brings me RIGHT back to the days of the Pre launch and its immediate aftermath. Bloggers were frothing at the mouth and proclaiming it a true iPhone killer and they're doing the same thing again with the X despite it falling short in EVERY single aspect relative to the increasingly brutal competition (particularly price and no guaranteed future-proofing as far as updates etc).
And all I can think is that we are seeing the true beginning of the end of another great American tech icon. The parallels are uncanny between Motorola circa 2013 and Palm circa 2009.

Pilot 1000->Pilot 5000->PalmPilot Pro->IIIe->Vx->m505->T|T->T|T2->T|C->T|T3->T|T5->Zodiac 2->TX->Verizon Treo 700P->Verizon Treo 755p->Verizon Moto Droid + Verizon Palm Centro-> Verizon Moto Droid X2 + Palm TX

RE: Sloooowprise!
HyperScheduler @ 8/5/2013 10:46:01 AM
I enjoy following tech news, but I can't follow everything. If you (or anyone else) could be so kind, could you please explain what is good and what is bad about Moto X ? Thank you!


RE: Sloooowprise!
Gekko @ 8/6/2013 7:44:54 AM

Motorola is an insurance policy for current/future Apple patent litigation/war AND for the possibility of Samsung, HTC, LG et al "going rogue". Motorola is a loss leader - you have to think beyond the numbers - it was a strategic move - not a financial one. Google has deep pockets and a vested interest in keeping Motorola well-funded, in house, competitive, and alive!
two very conflicting opinions on the Moto X -
http://beta.fool.com/sammattera/2013/08/03/the-moto-x-is-a-phone-no-one-should-buy-but-many-w/42321/
vs.
http://www.businessinsider.com/google-just-made-the-best-phone-that-no-one-will-buy-2013-8
personally, i will be dumping my G-Nex and Sprint and picking up the next Nexus - the ~$300 Nexus 5 direct from the Google Play Store in a few months and pairing it with the new AT&T GoPhone prepaid plan at $60/month for Unlimited Talk/Text and 2GB of data and no contract.
once you go Nexus you can't go back!

RE: Sloooowprise!
HyperScheduler @ 8/6/2013 12:26:28 PM
Thanks!

RE: Sloooowprise!
Surur @ 8/8/2013 7:14:50 PM
Guys, its nice to see Gekko and hklife still around, even if Palm is not. I guess its a case of gone but not forgotten?
They said I only argued for the sake of arguing, but after an hour I convinced them they were wrong...
Hey!! I made associate writer at PDA247. Come see my nattering over there!!
www.clieuk.co.uk/wm.shtml

RE: Sloooowprise!
hkklife @ 8/10/2013 2:55:54 PM
Gekko, I personally think the X is SQUARELY in between the general consensus of both links you posted. And I agree with you that the Moto was a (grudging) purchase made as an insurance policy BUT they're gonna need to flog the whip harder and/or take a hit on their margins because no size of a marketing warchest is gonna make the X a success, especially not with their pricing they've attached to it and going with the usual industry B.S. (2yr subsidies, AT&T exclusivity for 32GB and MotoMaker variants etc.)
IF Google is smart, they'll cut Moto down the bone, keep the Droid line alive as the source for VZW "traditional" exclusives and focus the rest of their efforts on Nexus-style unlocked phones, a handful of tablets, and maybe smartwatches.
The X in its current state is apparently a good (but FAR from great or revolutionary) little phone that very few will purchase at the current $199 on contract or $579 full retail price other than diehard Moto fanboys or those who have a mega-hankering for a MotoMaker custom designs.
Just like in the early Pre/WebOS days, I see a LOT of smoke & mirrors and marketing fluff being tossed around by a flailing, cash-strapped handset manufacturer (Moto) fresh off of a regime and ownership change. Sure, Google owns 'em now but that does not mean they are going to keep pumping cash into a sinking ship for the long term.
Moto's X8 "architecture" is a nice move but it's by no means revolutionary. And whatever customizations and massaging/tweaking of the OS they've done to achieve iOS-esque levels of smoothness is something Google should have done to the base Android code a LONG time ago (remember the hollow promise of JellyBean's "Project Butter"?)
All of Motorola's excuses and defending of midrange specs at flagship pricing reeks of Palm's excuses back in the Pre days---"inspired by nature" pebble design was an excuse for going with an undersized screen. 8GB internal storage is more than anyone will ever need was the perfect excuse for not being able to bake in external expansion support into the OS and for under-spec'd storage. And let's not forget Palm's numerous attempts to trick iTunes!
But that's ancient history by now. Let's go back to Moto's Waterloo: All Motorola did was take a phone (X) that has a decidedly midrange BoM, throw in a handful of software tweaks (none revolutionary, all destined to be knocked off by 3rd party utilities or other handset manufacturers), and brought the phone's performance up to snuff with a less powerful SoC. How future-proof is the Moto X going to be? What kind of 3rd party ROM support will it have?
Pilot 1000->Pilot 5000->PalmPilot Pro->IIIe->Vx->m505->T|T->T|T2->T|C->T|T3->T|T5->Zodiac 2->TX->Verizon Treo 700P->Verizon Treo 755p->Verizon Moto Droid + Verizon Palm Centro-> Verizon Moto Droid X2 + Palm TX

RE: Sloooowprise!
hkklife @ 8/10/2013 3:01:56 PM
Here's a post I wrote on an Android enthusiast site in response to a few questions about why I considered the X to not be a revolutionary device.
**********************************************************************
Again, it's a nice phone but the pricing is overly optimistic. Moto may want to end the spec wars but 99.9% of consumers are going to focus on price first. The X would get a LOT more attention had they thrown an extra $100 or even $50 subsidy in there or earmarked some of that marketing warchest for hardware subsidies.
Example: The average consumer will stroll into a retail store, see a "free" 5" DNA next to the $199 X and the salesperson will tell them that the DNA has "more pixels", a "bigger screen" and "more cores" AND "it's cheaper" (don't forget the BEATS AUDIO!). Boom, game over Moto. That customer is GONE for the next 24 months and, sad but true, there's no guarantee Moto Mobility will even be around in another 2 years.
With the X, Moto and Google had the opportunity to really break the backs of the carriers by offering a device priced like the Nexus 4 (or with a slight premium for Moto's margins and the domestic assembly) PLUS the customization factor PLUS totally breaking from the carrier subsidy + contract + bloatware + approvals of updates model. If that mean no CDMA X, then fine. That's what the Droids are for, at least on VZW. If that meant only unlocked Xs, then fine (the new LTE Nexus 7 is how to do an unlocked cross-carrier device properly). Basically, the X could have been a Nexus for the masses backed by a massive marketing push informing the average American to escape the carriers' influence as middleman and bring some power back to the users. The timing of it could have worked perfectly with all of the recent Time Warner/CBS/Dish Network wrangling too. But they failed on EVERY single count, as far as I'm concerned. This is now just another handset in every sense of the word other than its battery life and smoothness.
All of the X's software jazz has already been emulated or is in the process of being copied. And an optimized dual-core architecture is FAR less revolutionary than, say, when Intel went from NetBurst to Core CPU architecture. The X just has the software massaging that Google should have baked into Android a year or more ago. And Nokia had cool colored and pattern printed shells for their dumbphones 13+ years ago (as did Palm for their m100 line of PDAs in 2000 and Diamond for the Rio MP3 players).
************************************************************************
Pilot 1000->Pilot 5000->PalmPilot Pro->IIIe->Vx->m505->T|T->T|T2->T|C->T|T3->T|T5->Zodiac 2->TX->Verizon Treo 700P->Verizon Treo 755p->Verizon Moto Droid + Verizon Palm Centro-> Verizon Moto Droid X2 + Palm TX

RE: Sloooowprise!
Gekko @ 8/10/2013 6:12:02 PM

hi Surur. nice to see you around and still kicking too. what are you using these days? still Windows Phone? why not Android?
hkk - what Android phone are you using now? i recall you were a big fan of Motorola back in the day with the OG Droid and the Droid X as your intros to Android?
Reply
---

Nokia: The rise and fall of a mobile giant
Gekko @ 9/4/2013 10:59:34 AM

3 September 2013 Last updated at 09:42 ET
Nokia: The rise and fall of a mobile giant
By Dave Lee
Technology reporter, BBC News
From market domination to sell-off in less than 10 years. As Microsoft swoops in to buy Nokia's mobile business for £4.6bn, what happened to Finland's most beloved company, and why would Microsoft take it on?
Whenever you turned on one of Nokia's legendary handsets, you always got the same thing: that famous signature logo, holding hands.
And for more than one generation, it was hand-holding Nokia did best - carrying people through, bit by bit, the mobile revolution.
Because way before we were shouting, "Damn you autocorrect", we were grappling with new-fangled predictive text.
In the days before highly customisable backgrounds and operating systems, there were swappable (and very, very cool) fascias.
And, of course, more than 12 years before anyone ever made birds angry, there was the mobile game to rule them all: Snake.
Nokia were by no means the first company to release a commercially available mobile phone, but it was the first to do it really well, and with true mass appeal.
"Back in the 1990s there weren't these other big brands," says Ben Wood, an analyst at CCS Insight.
"Nokia were so dominant. People didn't talk about what brand, it was just about the number, 3210, or whatever you had. They took users on a journey."
Era of complacency
So far, so good - but then one presentation changed everything.
"Complacency had kicked in," Mr Wood continues, "they felt they could do no wrong.
"Then all of a sudden, in January 2007, Steve Jobs walked on to a stage and pulled an iPhone out of his pocket and changed the world forever."
The fall was swift. According to figures from analyst firm Gartner, Nokia's smartphone market share in 2007 was a dominant 49.4%. In subsequent years, it was 43.7%, then 41.1%, then 34.2%.
In the first half of this year, it had plummeted to just 3%.
Many blame this decline, at least in the initial stages, on Symbian, the firm's mobile operating system. It was, to paraphrase a welter of expert opinion, simply not up to the job.
"They missed the importance of software," Mr Wood says.
"Nokia make great phones, they still do. They went through this incredible decade of innovation in hardware, but what Apple saw was that all you needed was a rectangle with a screen, and the rest was all about the software."
Windows gamble
It took just a few years for Nokia phones to go from being the must-have handset in your pocket, to being the long-forgotten handset, nestled in that eternal graveyard of the mobile phone - the kitchen drawer.
So why would Microsoft spend £4.6bn on a business that looks like it's on the way out?
To use a romantic analogy: they were the only two left at the party who hadn't paired up with anyone.
"They were left dancing together, and thought they might as well go home," jokes Mr Wood.
"Microsoft was left with few alternatives, because they've got to succeed in mobile."
But far from facing an awkward morning after, buying up Nokia's phone business does make a lot of sense for both parties.
For starters, Nokia's flagship smartphones already use Windows Phone, Microsoft's operating system which, although still way behind its competitors, is at least gathering some modest momentum.
With Nokia's phone business moving in-house, Microsoft boss Steve Ballmer tells the BBC that the acquisition means they can "improve the agility" of innovation in mobile.
Roberta Cozza, an analyst with Gartner, agrees.
"I think that for Microsoft to compete in today's mobile market against Apple and Google they needed to be more than just a software company," she tells the BBC.
"Depending on the way they figure out the organisational structure with the Nokia people inside, they can allow Nokia to innovate around hardware, and get input from them on the operating system, and gain the opportunity to deliver more competitive products."
Additionally, Ms Cozza says, Microsoft gains key expertise in emerging markets.
"Nokia has know-how of this market that goes beyond the hardware," she says.
Reinventing Nokia
It's hard to imagine Nokia as anything other than a mobile phone company.
But a peek into its history shows a deep-rooted ability to reinvent itself. Indeed, there was a time when Nokia was famous for its durable rubber boots and car tyres.
"I wouldn't be against the 'new' Nokia managing to pull something off," says CCS Insight's Mr Wood.
Clues to the company's future lie with recent strategic movements.
One recent deal, for example, saw Nokia buy up Siemens' share in Nokia Solutions and Networks, a mobile broadband company.
Also remaining in Nokia's portfolio is its well-regarded maps division - Here - which is the mapping software of choice in 80% of cars that feature built-in dashboard navigation.
And then of course, there are those all-important patents. Thanks to Nokia's early dominance, it owns many crucial patents on which the mobile industry relies.
Forbes estimates that Nokia's portfolio is worth somewhere in the region of $4bn (£2.6bn).
So while this may signal the beginning of the end for Nokia as a well-known brand in the hands of millions, many believe it is in good shape to move forward and build as a key player behind the scenes - without the distraction of chasing mainstream popularity.
"Essentially what's left is a new Nokia," Mr Wood concludes.
http://www.bbc.co.uk/news/technology-23947212
Reply
---

old Palm gear auction.
BaalthazaaR @ 9/18/2013 11:10:26 AM
http://www.engadget.com/2013/09/17/palm-webos-auction-foleo/

Reply
---

Interesting article
HyperScheduler @ 9/24/2013 10:10:40 PM
An interesting article: http://www.wired.com/business/2013/09/blackberry-mobile-stagnation/

Also, what about the iPhone 5S being 64-bit?


RE: Interesting article
hkklife @ 10/2/2013 9:54:26 PM
Long-term, the shift to 64-bit SoCs is quite something and I have to admit I am surprised that Apple was first to market with a 64-bit mobile processor.
Short-term, I think Samsung putting 3GB RAM in the Galaxy Note 3 is more significant but if these custom skins/UIs are so RAM-hungry, Android's 32-bit nature is going to get rather limiting in a few years.
Pilot 1000->Pilot 5000->PalmPilot Pro->IIIe->Vx->m505->T|T->T|T2->T|C->T|T3->T|T5->Zodiac 2->TX->Verizon Treo 700P->Verizon Treo 755p->Verizon Moto Droid + Verizon Palm Centro-> Verizon Moto Droid X2 + Palm TX

RE: Interesting article
HyperScheduler @ 10/3/2013 1:48:27 PM
I hear you; good points.
Reply
---

Inside the fall of BlackBerry: How the smartphone inventor failed
Gekko @ 9/29/2013 9:40:57 AM

Inside the fall of BlackBerry: How the smartphone inventor failed to adapt
http://www.theglobeandmail.com/report-on-business/the-inside-story-of-why-blackberry-is-failing/article14563602/?page=all

RE: Inside the fall of BlackBerry: How the smartphone inventor failed
HyperScheduler @ 9/30/2013 5:23:54 PM
Interesting, thank you for posting that.
Reply
---

The Rise and fall of the Symbian Empire
Gekko @ 9/30/2013 8:28:24 PM

http://www.theverge.com/2013/9/18/4747002/the-rise-and-fall-of-the-symbian-empire
Reply
---

Disruption and woulda, coulda, shoulda
Gekko @ 10/6/2013 6:15:07 PM

Disruption has a couple of characteristics that make it fun to talk about. While it is happening even with a chorus of people claiming it is happening, it is actually very difficult to see. After it has happened the chorus of "told you so" grows even louder and more matter of fact. After the fact, everyone has a view of what could have been done to "prevent" disruption. Finally, the description of disruption tends to lose all of the details leading up to the failure as things get characterized at the broad company level or a simple characteristic (keyboard v. touch) when the situation is far more complex. Those nuances are what product folks deal with day to day and where all the learning can be found.
Like many challenges in business, there's no easy solution and no pattern to follow. The decision moments, technology changes, and business realities are all happening to people that have the same skills and backgrounds as the chorus, but the real-world constraints of actually doing something about them.
The case of Blackberry is interesting because the breadth of disruptive forces is so great. It is not likely that a case like this will be seen again for a while–a case where a company has such an incredible position of strength in technology and business gained over a relatively short time and then essentially erased in a short time.
I loved my Blackberry. The first time I used one was before they were released (because there was integration with Outlook I was lucky enough to be using one some time in 1998–I even read the entire DOJ filing against Microsoft on one while stopped on the tarmac at JFK). Using the original 850 was a moment when you immediately felt propelled into the future. Using one felt like the first time I saw a graphical interface (Alto) or a GPS. Upon using one you just knew our technology lives would be different.
What went wrong is almost exactly the opposite of what went right and that's what makes this such an interesting story and unbelievably difficult challenge for those involved. Even today I look at what went on and think of how galactic the challenges were for that amazing group of people that transported us all to the future with one product.
http://blog.learningbyshipping.com/2013/10/03/disruption-and-woulda-coulda-shoulda/

RE: Disruption and woulda, coulda, shoulda
Gekko @ 10/7/2013 6:44:51 AM

It is not difficult to talk about disruption in our industry. As product and business leaders it is instructive to dive into a case of disruption and consider not just all the factors that contributed but how would you respond personally. Could you really lead a team through the process of creating a product that literally inverted almost every business and technology assumption that created $80B or so in market cap over a 10 year period? In The Sun Also Rises, Hemingway wrote: "How did you go bankrupt? Two ways. Gradually, then suddenly." That is how disruption happens.

Reply
---

LG
Jayy @ 10/10/2013 11:43:43 AM

Talking about LG, I just got their new android phone the G2. There's a few things that remind of the Palm OS. First there's the control buttons on the back that reminded me of the Sony Th55, then the slogan 'Learning from You' (which Palm didnt, which led to their downfall), also there were these floating widget which was very similar to I think PalmOS 3? Cant remember what they were called but they kinda float on top of whatever app you are in and provides functions such as dictionary or calculator... remember them?
http://m.lg.com/global/g2/index.html


RE: LG
Jayy @ 10/10/2013 12:21:12 PM

Just found it even has a infrared port on it with an remote control app! Setting it up to control my TV and aircon etc... Just like the old days with my Palm Zire 72!


RE: LG
HyperScheduler @ 10/11/2013 1:10:35 PM
That is funny about Palm *not* learning from you/users !
And great point regarding the infra-red ability. Frankly, I have always been a bit surprised that modern superphones tend to lack the good ol' infra-red ability of a Palm device.
Reply
---

Palmtop?
HyperScheduler @ 10/18/2013 4:02:05 PM
Hello friends,
I just came across something called an HP 360LX Palmtop. Does anybody know if these are any good? Would it be able to run Palm OS apps that post-date the NVFS transition (the Treo 650 through the Palm Centro) ? Is this related to the Folio? Thank you very much.


RE: Palmtop?
hkklife @ 10/21/2013 2:44:51 PM
It runs the horrible Windows CE (probably 2.0), *NOT* Palm OS.
So it will NOT run any Palm OS apps. In fact, this thing predates the NVFS era of late 2004-onwards. IIRC it's probably from 1997-1998 or so. I had one of the original CE clamshells from around that era, used it for 3-4 months, then fled back to Palm OS for the next dozen years.
By "Palmtop" they mean it was one of those clamshell-type handheld machines (similar to a Atari Portfolio or Pion) that were a step above conventional PDAs at the time.
Pilot 1000->Pilot 5000->PalmPilot Pro->IIIe->Vx->m505->T|T->T|T2->T|C->T|T3->T|T5->Zodiac 2->TX->Verizon Treo 700P->Verizon Treo 755p->Verizon Moto Droid + Verizon Palm Centro-> Verizon Moto Droid X2 + Palm TX

RE: Palmtop?
HyperScheduler @ 10/21/2013 3:11:41 PM
Thanks for the clarification! I really appreciate it.


Sync is sunk. . .
HyperScheduler @ 10/22/2013 5:55:24 PM
Because I am considering buying my first Apple computer, I am researching whether I can and should sync between a Palm OS device and the Mac.
One option would be to run CompanionLink in a virtual environment to sync between Google Calendar and the Palm Desktop software, and then to HotSync between the Palm Desktop software and the Treo or Centro.
But what about DIRECTLY syncing with the Mac's calendar? One option would be the Missing Sync for Palm OS, but I regret to report that the new Mac OS ("Mavericks") will not be sync-able with Palm OS:
https://support.markspace.com/index.php?_m=knowledgebase&_a=viewarticle&kbarticleid=615
Reply
---

Palm Pilot Android Theme
Gekko @ 10/23/2013 11:31:07 AM

this is for all of you hopeless nostalgics out there. and no i'm not using this -
GO Classic PDA Theme
Design Studio M
Description
Before there were Android, iPhones and Windows phones, there PDA's, AKA Palm Pilots. The idea for this theme was born not too long ago when I found my trusty old Palm III in a box and it served as the inspiration for this theme. As the graphical capabilities of the early PDAs left a lot to be desired, I have attempted to recreate the basic monochrome feel of these early PDAs. In essence, GO Classic PDA allows you to relive the early days of the PDA with a look and feel that was inspired by the authentic Palm III PDA.
https://play.google.com/store/apps/details?id=com.designstudiom.classicpda

RE: Palm Pilot Android Theme
HyperScheduler @ 10/23/2013 12:16:21 PM
That's awesome! If I ever go Android, I am so getting this.

Reply
---

HP seeking buyers for mobile patents: report
Gekko @ 10/24/2013 7:41:59 AM

HP seeking buyers for mobile patents: report
Wed, Oct 23 2013
(Reuters) - Hewlett-Packard Co is seeking buyers for some of its mobile-computing patents, Bloomberg reported, citing people with direct knowledge of the matter.
The company has approached potential buyers about the portfolio of patents, which include those related to webOS - the smartphone and tablet-computer operating system that HP acquired through its 2010 buy of Palm Inc, people told the agency. (link.reuters.com/zec24v)
HP sold the webOS operating system to South Korea's LG Electronics Inc earlier this year, but retained the patents and all the technology relating to the cloud service of webOS.
"We don't comment on rumor and speculation," Michael Thacker, a spokesperson for Hewlett-Packard told Bloomberg.
HP could not immediately be reached for comment by Reuters outside of regular U.S. business hours.
(Reporting by Varun Aggarwal in Bangalore; Editing by Supriya Kurane)

Reply
---

What we learned from the BlackBerry era
Gekko @ 11/13/2013 5:55:30 AM

Lesson 4: A shiny paperweight is still a paperweight. Last week I was at a security forum and one of the participants said "My security team wants an iPhone that acts like a BlackBerry." He was sharing a view that was broadly held in 2010 and is still the core position of many security professionals: A locked-down, highly restricted iPhone (or Android device) is the right solution for the enterprise, and compromising user experience for the sake of data security is acceptable. This methodology inevitably fails. As Vivek Kundra, the first CIO of the United States, said when he visited our MobileIron office in February 2011, "The more the CIO says 'no,' the less secure the organization becomes." A primary focus on risk mitigation leads to the wrong mobile strategy. User experience is the litmus test for mobile adoption in the enterprise. Successful mobile enterprise initiatives, even in the most regulated industries, design the user experience first and then figure out innovative ways to secure data without compromising that experience. The reverse approach - designing the user experience to fit the security model - will not meet the needs of either the business or the employee. Lesson 5: Migration is the new norm. Five years ago, BlackBerry was the undisputed leader in enterprise mobility. Now, the original BlackBerry operating system - along with the other enterprise mobile operating systems of the day (Palm, Symbian, Windows Mobile) - has reached end-of-life. The entire landscape has shifted in a very short time  and the key lesson is that it will continue to shift. When consumers call the shots, technologies can come and go rapidly. We are all consumers and we are all trained to want the next shiny object. Mobile devices are becoming disposable because innovation cycles are rapid and new device models are launched every 6 to 12 months. Also, the choice of mobile device is very personal and viewed as a reflection of the personality of the individual. As a result, it is highly susceptible to advertising, branding, and peer choice, which can all change rapidly. The cynical way to express this is that enterprise technology is now driven by fashion. The more actionable view is that individuals have become more technically savvy and want to pick the tools of their choice even if that means those tools change frequently. The American statistician, W. Edwards Deming, said "It is not necessary to change. Survival is not mandatory." We are in the midst of a perfect storm of change in enterprise mobility. BlackBerry is the latest example and brings a wealth of lessons. Not every CIO or company will survive this storm, but all have the opportunity to build disruption into a sustaining model for how to thrive in a world of constant change.
http://www.reuters.com/article/2013/11/12/rege-blackberry-idUSL2N0IX1RN20131112
Reply
---

PHEM: Palm Hardware Emulator for Android
Gekko @ 11/13/2013 8:48:30 AM

PHEM: Palm Hardware Emulator for Android
Perpendox Software LLC
Description
PHEM (the Palm Hardware Emulator M68k) emulates the hardware of many different models of Palm PDAs. It supports up to Palm OS 4.2 and runs thousands of Palm applications, utilities, games, and hacks.
***IMPORTANT!*** Like other hardware emulators, PHEM requires software in the form of a Palm OS ROM image to run.
Supports:
• Black and white, grayscale, 8-bit, and 16-bit color. It even supports the Handera 330's "High Res" grayscale screen!
• Sound and (for versions of the Palm OS that support it) vibration.
• Multiple different "sessions" emulating different Palms - multiple models, multiple versions of a single model, or both.
• Using your device's storage as a virtual expansion card.
• Network communication using your device's network connection (wifi or cellular).
• Cutting and pasting text between the emulated Palm and your device.
• Hardware keyboards if present on your device.
• "Skin" files that precisely mimic the appearance of particular Palm devices.
• Most Palm "Hacks".
PHEM is based on the Palm OS Emulator, a development and debugging tool originally created by Greg Hewgill and later developed by Palm, Inc. Full source is available under the GNU Public License.
https://play.google.com/store/apps/details?id=com.perpendox.phem

RE: PHEM: Palm Hardware Emulator for Android
HyperScheduler @ 11/14/2013 11:18:39 AM
Extremely interesting! Thanks for this.

Reply
---

LG WebOS TV
BaalthazaaR @ 12/19/2013 7:08:42 AM
Looks like it may be coming to CES.
http://www.theverge.com/2013/12/19/5226634/lg-webos-smart-tv-coming-at-ces-2014


RE: LG WebOS TV
HyperScheduler @ 12/19/2013 4:08:17 PM
This seems tempting. . .


RE: LG WebOS TV
BaalthazaaR @ 1/3/2014 1:59:37 AM
And here is a leaked image (grain of salt, etc)
http://www.zatznotfunny.com/2014-01/lgs-webos-smart-tv-ui-revealed/


RE: LG WebOS TV
BaalthazaaR @ 1/3/2014 2:04:23 AM
BGR also seems to trust the source
http://bgr.com/2014/01/02/lg-webos-smart-tv-image/

Reply
---

New Year Palm OS plans
HyperScheduler @ 12/23/2013 11:44:22 AM
"Do not let Palm OS die. It lives as long as we do not give up on it."
--Dmitry Grinberg, February 12, 2007
http://tamspalm.tamoggemon.com/2007/02/12/dmitry-grinberg-interview/
Hello friends,
With the new year almost here, I would like to provide an update on my grand Palm OS and meta-calendaring plans.
Through a Palm m515 then a Treo 650 and then a Treo 755p, I began digital calendaring in late 2002 through early 2010 (at which point I used CompanionLink to transfer my Palm OS calendar into Google Calendar, and thereafter sync'ed between Google Calendar and the iPhone that I received in the Fall of 2009). Ever since, my calendaring has occurred through the automatic syncing between the iPhone's resident calendar app and the Google Calendar desktop interface.
For reasons that are still unclear to me, however, neither the iPhone's resident calendar app nor the Google Calendar desktop interface facilitates "true" searching of any entry in the calendar. And I need to search.
So, during the final half of the year 2013 (and likely through the summer of the year 2014), I have been REVISING my digital calendar. That is, I open my Google Calendar desktop and select the weekly view, and then I edit and revise any calendar entry that was entered differently than the way that I currently enter that data on a glass-screened iPhone.
For example, during the m515 days and even during the Treo days, I was more likely to write something like, "b-day" or use symbols such as @ and &. The speed with which I could write out "birthday" "at" and "and" on an iPhone, however, means that I currently calendar differently than the way that I would have written or entered it back then. And in the future, when I want to search my calendar, I do NOT want to need to perform two searches ("b-day" and then "birthday"). So, I am physically editing my entire digital calendar so that, when I am done, my digital calendar will reflect the same linguistic choices that I use now.
So, in the summer of 2013 I began this process, starting with revising my digital calendar from late 2002 onward. By the end of this year in 2013 in just a few weeks, I will have "covered" and "completed" my past digital calendar all the way through the year 2008.
If I engage in this grand revision at a pace of 1 past year for each present month, I should conclude in the middle of the year 2014.
So, what do I do when that occurs? There are two choices. The first is the conservative, kinda-crazy approach, and the second choice is totally nuts (per my wife).
CHOICE ONE: Search and Back-Up
In this scenario, I continue to calendar between my iPhone's resident calendar app and the Google Calendar desktop interface. But once per week (say, on a Sunday morning), I would use CompanionLink to sync my Google Calendar "into" my Palm Desktop software, and from there, HotSync from my Palm Desktop software "into" my Treo 755p (and also, just FYI, after backing up the Treo to an SD card, I then physically remove that SD card and put it into a different Treo (or Centro), just for back-up onto a second device; I will actually be doing that with about four different SD cards and devices, but I don't want to lose focus here on the main point).
Anyway, with that now-completely-updated Treo 755p now containing my complete calendar (spanning the year 2002 through the present), I could physically carry around that Treo in my briefcase (or even pocket) and use it for searching my calendar (a feature that neither the iPhone resident calendar app nor the Google Calendar interface really provides right now). Maintaining a completely updated calendar on a Treo will also provide an alternative if the Cloud catastrophically fails, or if I want to move away from Google Calendar.
CHOICE TWO: Palm OS Lives!
In this second scenario, the Treo is more dominant. That is, after I complete the digital-calendar revisions described above, I would still use CompanionLink to get the now-revised Google Calendar data "into" the Palm Desktop software, and from there I would do a HotSync to get that data into a Treo 755p.
But what if all of my digital calendaring occurred through the Treo?
In other words, with the now-updated calendar in my Treo, I am thinking about what it would be like to simply resume my digital calendaring with my Treo (not with my iPhone). I would get the marvelous, complex, sophisticated features of Pimlico Software's DateBk6 such as downward-counting Advances (yes, I could get Pimlical Android but I am an iPhone guy for now), and I could effectively search my calendar.
If I wanted to maintain a connection with Google Calendar, I could treat Google Calendar as my weekly, just-in-case backup, as follows. On a Sunday morning, perform a HotSync to get my updated Treo calendar "into" the Palm Desktop software, and from there, use CompanionLink to get that data "into" Google Calendar (and, I suppose, maintain the Google Calendar/iPhone resident calendar app connection, if I felt like it).
In this sense, it is Google Calendar that performs a backup (in a sense), but the calendaring otherwise occurs on the Treo.
There are several concerns with this approach.
First, the Palm OS calendar expires in 18 years on December 31, 2031. I wish that I could afford to pay CESD or Dmitry Grinberg to reprogram the Palm OS calendar to make it last longer.
Second, what if digital calendar apps actually get REALLY good and filled with wonderful Artificial Intelligence features (see Tempo) that depend on the app reading a huge history of our past digital calendar to enhance the AI predictions? In other words, what if, in the future, it would actually behoove me to have my digital calendar in Google Calendar?
Well, I think that I could still get my Treo-centric calendar back into Google Calendar by doing a year 2031 HotSync from the Treo to the Palm Desktop software and then, through Companion Link, get it back into Google Calendar.
I am concerned, however, about ANYTHING that relies on HotSync (shudder). Also, if an unsupported Windows environment is no longer supported, would it be safe to even log on for the few minutes it would take to open Palm Desktop software, perform the HotSync, then use CompanionLink to get it up into Google Calendar?
Will future versions of computer OS's, such as, for example, Windows 12 or something like that, even permit backward compatibility for a Palm OS user to install Palm Desktop software?
Anyway, I would love to hear any thoughts on this. Take care and happy new year!

All the best,
HyperScheduler
Reply
---

HP Touchpad for Christmas
wmckelvey @ 12/30/2013 4:00:32 PM
I just received a Touchpad for Christmas and it is not a bad tablet. The webOS is very interesting. It has several features that are now used on iPads and in Android devices. A fairly active community at www.webOS nation.com There are many software upgrades/modifications to be found as well as programs.
I will update as I have more time on my Touchpad. I am even thinking about writing some software for it just because.


RE: HP Touchpad for Christmas
linds @ 6/29/2014 6:50:25 PM

Any touchpad updates

Reply
---

ET Lives!
Gekko @ 1/12/2014 2:12:58 PM

ET
@etellurian
Husband, Father (Dad) son
plan-et #we-comVirtualWallet · translate.google.com
https://twitter.com/etellurian

RE: ET Lives!
linds @ 6/29/2014 6:47:40 PM

His tweets seem to make a bit more sense then what they did back in the day o PIC


RE: ET Lives!
LiveFaith @ 7/2/2014 10:06:58 AM
Gekko,
ET LIVES! Wow. I cannot believe it. Has he mellowed into a guy who makes a little sense?
Pat Horne
Reply
---

webos smart watch?
BaalthazaaR @ 10/3/2014 12:45:28 AM
http://www.theverge.com/2014/10/2/6888445/lg-webos-smartwatch
Reply
---

features? we don't need no stinkin features!
Gekko @ 10/6/2014 2:05:03 PM

features? we don't need no stinkin features! we have more than 70% market share!!! -
Products based on the Palm OS are the worldwide
leaders in handheld computing, with more than 70%
market share worldwide (Source: IDC, 1999). As
PC Week puts it, "The Palm OS from Palm, Inc.
has become the hands-down favorite in the palm-size market." (October 29,1999)
This remarkable success is driven by Palm's unique approach to handheld computing. Rather than trying
to squeeze all the features of a personal computer into a tiny package, Palm OS based handhelds are
designed specifically for information management. By treating handheld computing as a separate form of
computing, with its own design rules, Palm, Inc. is able to define the de facto platform for handheld computing
and set the foundation for mobile E-business solutions.
Assessing Enterprise Requirements for Handheld Computing ©2000 Palm, Inc.
ftp://public.dhe.ibm.com/software/pervasive/info/tech/palm_enterprise_reqs_handheld_wp.pdf

Reply
---

PHEM: Palm Hardware Emulator
Gekko @ 10/7/2014 6:00:31 PM

PHEM: Palm Hardware Emulator
https://play.google.com/store/apps/details?id=com.perpendox.phem
https://www.youtube.com/watch?v=1XyLn4QSKCM

RE: PHEM: Palm Hardware Emulator
HyperScheduler @ 10/17/2014 6:40:05 PM
Thank you for posting this. In its own way, it is amazing. . .

Reply
---

HP webOS dies on 1/15/15
wmckelvey @ 11/1/2014 7:53:50 PM
See here for complete details.
http://h30434.www3.hp.com/t5/webOS-Hardware-and-Software/webOS-Cloud-Services-to-end-1-15-2015/td-p/4614446


RE: HP webOS dies on 1/15/15
Gekko @ 11/2/2014 1:47:49 AM

https://www.youtube.com/watch?v=JSUIQgEVDM4
Reply
---

Palm as a Zombie Brand?
dagwud @ 1/2/2015 6:07:29 PM
Well, apparently, the trademark is living on after HP sold off the last vestiges of Palm.
http://arstechnica.com/gadgets/2014/12/hp-sells-palm-trademarks-brand-could-be-resurrected-with-new-smartphones/
It lives?


Reply
---

WebOS smartwatch
BaalthazaaR @ 1/8/2015 3:57:32 PM
http://thenextweb.com/gadgets/2015/01/08/best-looking-smartwatch-ces-wasnt-even-display/


RE: WebOS smartwatch
Tuckermaclain @ 2/5/2015 4:41:26 PM
I'll buy one! I collect watches, most are autowinders. There will be a space for this one.

Reply
---

Reference to the Palm Foleo
HyperScheduler @ 4/29/2015 4:03:30 PM
Just an FYI that there was a reference to the Palm Foleo today on Recode.net by Ina Fried during the live-blog of the Microsoft Windows 10 conference. In response to colleague Lauren Goode's question that "the notion that a mobile device can plug in somewhere and provide a PC-like experience….
not a new idea?" Ina replied as follows:
"Moto Atrix with its dock was an early try at this. Palm Foleo before that, though it never made it to market. More recently Asus has had its Padfone."


RE: Reference to the Palm Foleo
linds @ 10/26/2015 1:16:40 PM
Good to know that at least someone remembers the old Flopeo. The mysterious "3rd business" or was that the Palm Life drive.


RE: Reference to the Palm Foleo
Tuckermaclain @ 4/17/2016 6:11:37 PM

So dead here. Cleaning my office and found my boxes of Palm Pilots from Vx to TX. Lots of new old stock never been used. Collected a lot. Can't bring myself to get rid of them.

Reply
---

Was the Foleo ahead of its time?
zinzan @ 4/30/2016 4:27:04 PM
Thought it was pointless at the time, but now it seems others are seeing it as a useful concept...
http://the-digital-reader.com/2016/04/22/palm-foleo-lives-again-as-the-superbook/
"Absence of evidence is not evidence of absence"

RE: Was the Foleo ahead of its time?
heavyduty @ 8/8/2016 6:05:23 AM
I still think the Foleo and its likes are a rather useless concept; lugging around a laptop that is very limited on its own doesn't seem worthwhile. The closest I have to a "crippled" laptop is a Chromebook, which is really good at what it does (=browsing the web), but that's about it.
I find something akin to MSs Continuum much more appealing, where you can plug in your phone to *any* display/PC/laptop.
That NexDock looks cool though :)
(Disclaimer: I don't run Win 10 on any of my devices, thus I don't know how well Continuum works in practice).
Palm Vx (a classic) -> Palm 505 (*yawn*) -> Dell Axim (slooow...) -> Palm TE (great) -> Qtek 9090 (great idea, lousy platform) -> Nokia 6630 (a toy) -> iMate SP3i (not bad) -> Nokia 9300 (can't sync notes!!) -> Treo 650 (awesome) -> hw6915 (almost perfect) -> Nokia E51 (un/impressive) -> Touch Enhanced (nice!) -> Samsung 780 (mousepad woes) -> HTC S740 (stellar)

RE: Was the Foleo ahead of its time?
PacManFoo @ 7/9/2017 9:21:38 PM
I still wish Palm had come out with a device like the Foleo that had actually ran Palm OS. I know that the OS couldn't handle that size screen at the time. I just wish that they had gone that direction with OS 6. Especially in the new age of walled garden OS's..even now Microsoft, Palm OS is still a breath of fresh air with me. Yes, believe it or not I still carry around a Palm with me to work for keeping information. I even have a new to me T5 coming in the mail this week! My wife will kill me since I have about a dozen different units already.
The last known classic PDA user.


RE: Was the Foleo ahead of its time?
wannitnow @ 9/11/2017 10:03:08 AM

PacManFoo, good on ya mate! I have a dozen under my bed that I keep taking out and charge up. Sadly, I've lost all my data :(

Reply
---
PhoneFavs.com
Your Phone's Favorite New Site
---