Analyst Says Foleo Fails to Address Mobile User Needs
Thursday, June 7, 2007 9:37:13 AM
Gartner's PDA/Smartphone sector analyst Todd Kort has posted a dismal assessment of the Palm Foleo. Kort says the Foleo fails to adequately address mobile user needs, and believes it offers too little functionality to justify the burden of carrying around another device.
In an era in which increasing functionality is converging into ever-smaller devices, Palm has decided to buck the trend. The Foleo is too large for many smartphone users to consider carrying around as a limited-function accessory that requires a separate carrying case. Gartner believes that this unwieldiness will severely limit Foleo adoption by smartphone users, who place a premium on "pocketability" and attractive design.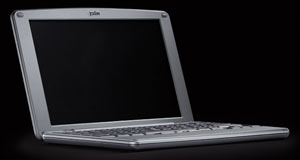 Kort's analysis goes on to state the Foleo will compete with notebooks because of its size, regardless of how Palm tries to market the device. He sees a market for this type of device but thinks the Foleo's limited functionality and unpocketable size won't be compelling enough to compete with larger, heavier and more expensive traditional laptops.
Kort also goes on record saying Linux developers would rally behind it... if only it had a faster processor, more memory and a larger battery. "Few software developers are likely to write for this device until there is a sizable installed base, but the installed base is unlikely to become sizable unless the Foleo provides more functionality out of the box (such as a personal information manager suite, VoIP, instant messaging and cellular communications via a Bluetooth headset)."
Article Comments
(64 comments)
The following comments are owned by whoever posted them. PalmInfocenter is not responsible for them in any way.
Please Login or register here to add your comments.

Only the first 50 comments are displayed within the article.
Click here for the full story discussion page...