Reflecting on the Palm Companion Device
Nov 30, 2020 10:07:50 AM
Special Editorial on PalmInfocenter.com
When the Palm companion device launched in late 2018, it brought a name back into the mobile industry that many had not heard for the best part of a decade. Palm Ventures Group, a San Francisco-based start-up company, resurrected the Palm name courtesy of the endorsement of TCL, the Chinese multinational that owns the trademark from the original Palm, Inc.
Without the work of Palm, Inc. in the 1990s and 2000s, the modern smartphone market would look very different today. It is difficult to say if this new Palm venture will end up being quite as influential, although the launch of the Palm companion in 2018 did cause a stir as it adopted a fresh perspective on an increasingly homogeneous smartphone industry.
The Palm companion device, also known simply by the catchy name 'Palm', was introduced as a supplementary device to a larger primary smartphone. The device was initially launched exclusively for Verizon users, although unlocked phones became available through Palm in 2019 so that everyone had access to the product.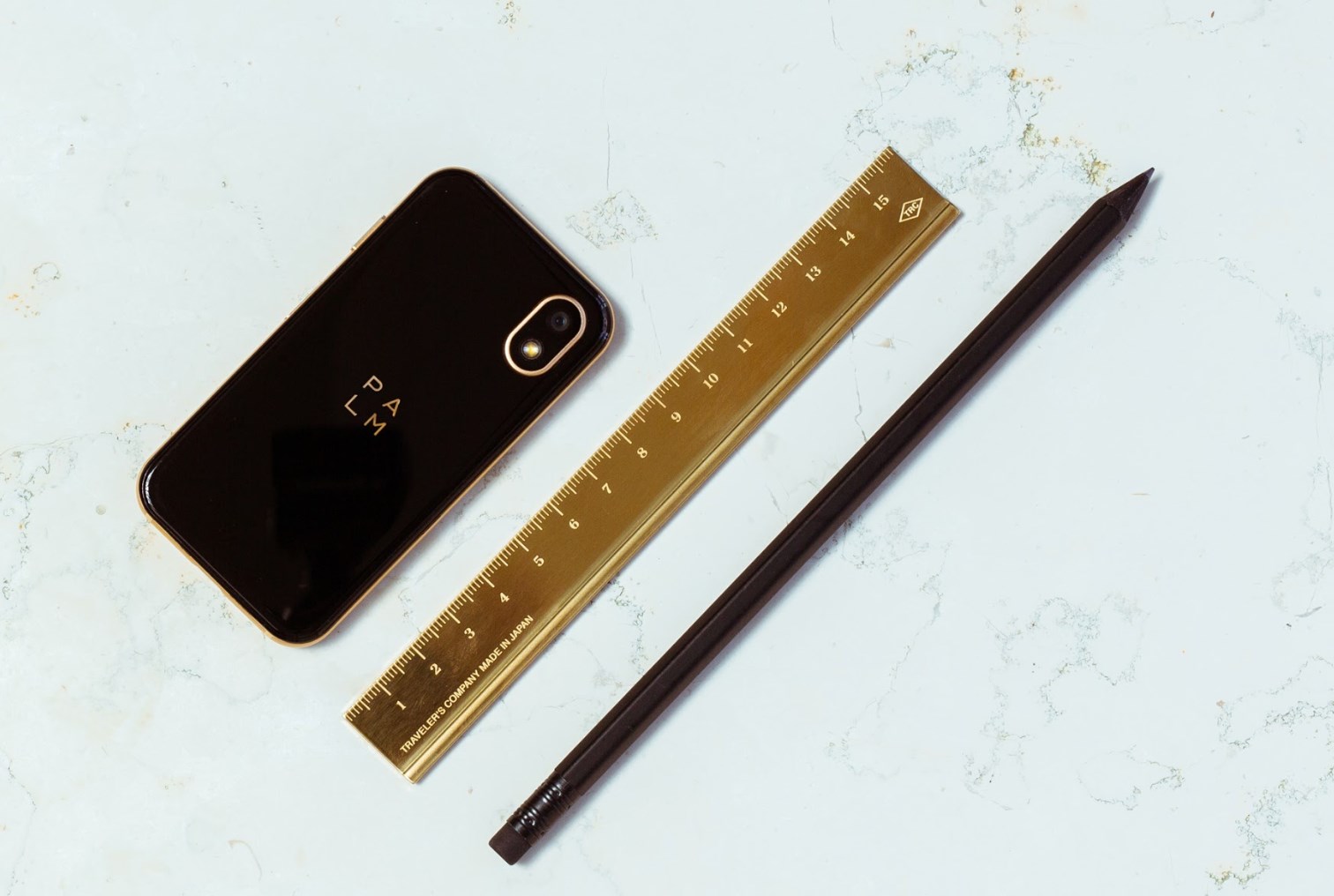 What they got was a 3.3" display, a version of Android 8.1 powered by a Qualcomm Snapdragon 435, and a $350 asking price. The Palm companion can be connected to a more conventional smartphone, with the device giving users access to communication, entertainment, and fitness apps.
That lightweight nature has been developed to make the Palm feel like less of a burden than a bulky smartphone on a trip out, while the power of the Palm was also sufficient that minimalist smartphone users could make it their primary device.
Bigger doesn't mean better
The trend in smartphones in the last few years has been about making everything bigger, with screens increasing in area to better accommodate the latest series on Netflix or another game of PUBG. The way things are going, you might think that smartphone developers aren't going to stop until people are actually hauling devices the size of movie theaters around with them all day.
With a bigger device, there is naturally more scope to have more power under the hood. Graphics, storage, and processing capabilities have steadily improved at a similar rate to screen size. However, the Palm companion demonstrated that you can still have decent functionality without excessive tonnage. Permanently pulling people away from the style of the smartphone with which they are accustomed was always going to be a virtually impossible task, but the Palm has certainly given its users much greater flexibility about they organize their digital life. 
Below are a few tasks that can be completed via mobile apps that we perhaps take for granted, given how complex these activities really are. All of these things can be done via a Palm companion device, so there's no real reason to be constantly affixed to your larger smartphone when on the move.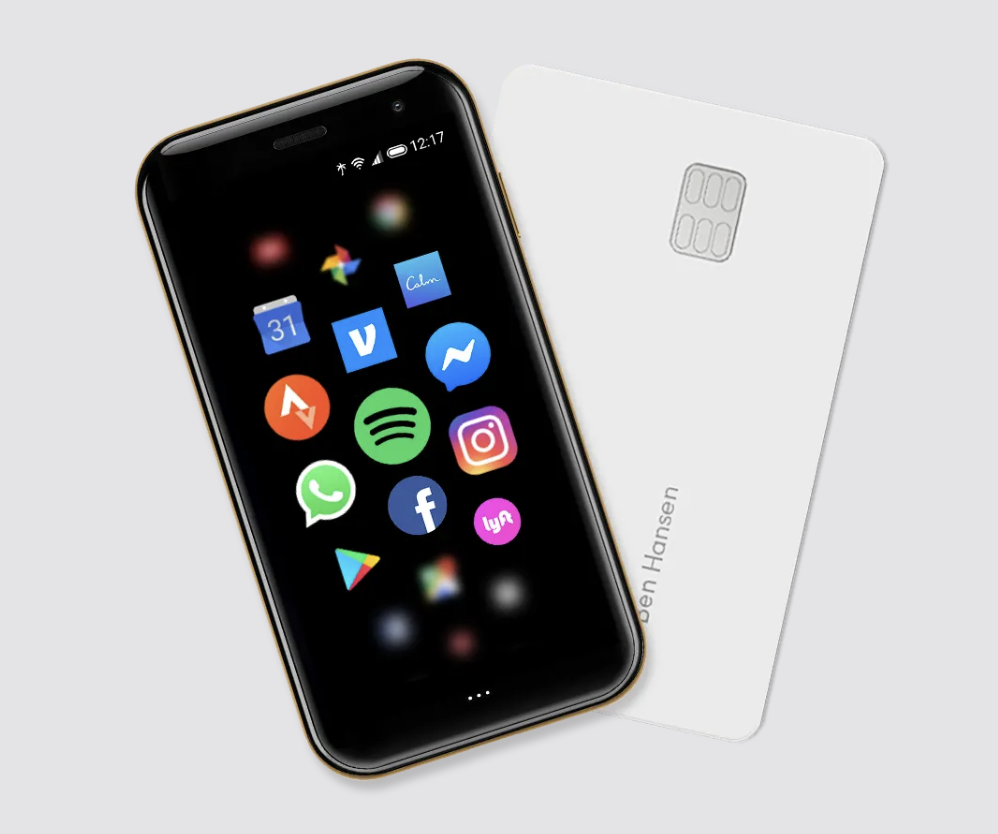 Streaming music
The practice of streaming music on the go has become so normalized that we often fail to appreciate the sheer magnitude of what we have at our fingertips. Spotify has over 50 million songs on its platform, which a user can take with them wherever they go - the days of having to wait for a track to come on the radio are long gone. These songs can be accessed on the Palm companion, with the Palm website explaining that users spend 2-3x less time on social media and much more time-consuming music.
Trading markets
One of the key selling points of the Palm companion is that you don't have to be less connected just because you leave your primary smartphone behind. This is crucial for those who trade in foreign exchange markets, a practice that has been revolutionized by mobile tech. As demonstrated by Top Online Forex Brokers, it is now common for brokers to offer mobile apps. This enables traders to buy and sell currencies at the right moment for them, as these apps give them access to a multitude of foreign exchange markets that are updated in real-time. Traders don't have to worry about not having their smartphone to hand, as long as they have their trusty Palm. Indeed, those who visit the site can see that it breaks down the jargon, and tips on how to find the best Forex brokers.
Planning journeys
Mobile devices have taken on new responsibilities as real-time maps, a place to store digital tickets, and a means of booking cab drivers. For some people, the idea of venturing into an unknown environment without an internet connection on a smartphone is a daunting proposition, with a mobile device becoming something of a safety net in case you end up not quite where you expected. With a Palm companion, users have that comfort without needing to carry around their smartphone everywhere they go.
Monitoring exercise
With the three previous activities, the main conclusion has been that a Palm companion can function exactly like a "normal" smartphone so that you don't have to lose out on doing the things that you love. When it comes to exercise, a Palm device doesn't just act like a traditional mobile: its size gives it a clear advantage. With a weight of two ounces and a surface area akin to a credit card, a Palm isn't going to be getting in the way when you go on a run or a cycle ride. Knowing what to do with a bulky smartphone during exercise can be tricky, but the Palm companion enables owners to exercise freely while still being connected to monitoring apps like Strava or MapMyFitness.
When you have a smaller device like the Palm, it's natural that a lot of people will focus on all of the things that it can't do. However, in key app areas, the Palm can match or even surpass a standard smartphone in some measures. It will be interesting to see if it will be another ten years before the Palm name resurfaces in a new product, or if smaller smartphones still have a market.