Preware Adds More Über With Official Palm App Feeds
Sunday, January 10, 2010 4:28:31 PM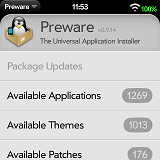 Now that Palm have made good on their promise to open up the metadata from the official webOS App Catalog, a number of developers and sites have already begun to make use of the new information. One of those is - of course - WebOS Internals, who have added the official Palm App feeds to Preware, allowing webOS users to keep up with apps from any source - be it homebrew repositories, the official App Catalog or web-distributed.
The latest version 0.9.14 of everyone's favourite on-device installer (and its partner-in-crime, the Package Manager Service 0.9.30) now incorporates the offical Palm feeds - Palm Catalog, Palm Beta and Palm Web - seamlessly into the already-expansive listing of homebrew apps Preware displays. Tapping Install on any of these apps will throw up a new card with its official Palm listing, ready to download. Currently in alpha testing, it should be available to one and all in the next week or two - but if you want to dive in now and provide feedback, installation instructions are available on the WebOS Internals wiki. (Do keep in mind this really is new territory for Preware - expect bugs.)
In the meantime? Screenshots after the break.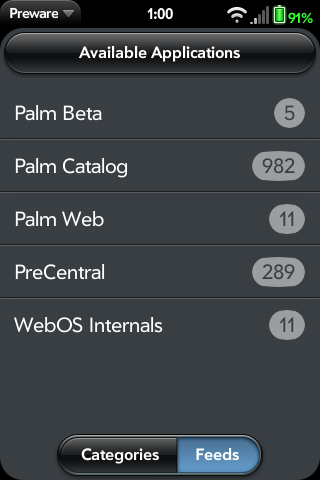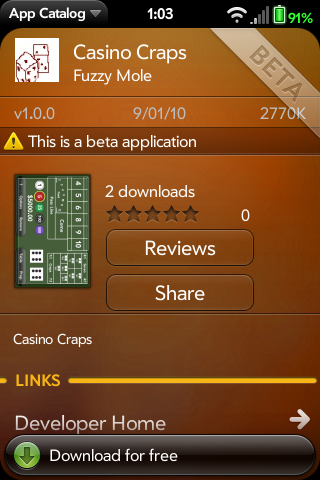 Leave a comment...

Click on the
Start New Comment button
below to begin a discussion.
You must be
registered
and
logged in
to add comments.