Mission Critical Tools Require External Storage: A Polemic
Monday, December 7, 2009 4:10:10 PM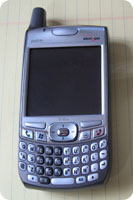 I had just ended a telephone call on my Palm Treo 755p. I had been on a Bluetooth earpiece because I was driving. I looked at the Treo and the standard buttons that appear during a call were still visible (hang up, headset, etc.). The call was over. The call had been over for two to three minutes and still the Treo acted as though it were still going on. Obviously, it had crashed. I handed the phone to my passenger and explained how to remove the battery, then reinsert it. When the battery was reinserted I got the dreaded "English or Spanish" screen, obviously indicating that a hard reset had taken place.
Let's forget about the fact that a handset shouldn't do stupid tricks like this, because all handsets incessantly do stupid tricks like this, and we users say, "Thank you very much, please kick me again, because I love my shiny object anyway." My son has a Blackberry which he has reported resetting on occasion. I know iPhones can do it. The manufacturers tell us "well, that's the price of the technology." I don't know when the 'price of technology' became tolerating mediocrity or at least institutionalizing it, but what became glaringly obvious to me was that every one of these manufacturers who do not provide for external storage are sending us the message: "Don't run these things in mission critical environments because we cannot guaranty they will always function."
And so let it be said at last: this is totally unacceptable.
I am a lawyer. My Treo has my clients, my opponents, my judges, my vendors, my prospective clients, my colleagues, my case information, my tasklist, several Shadow and other format documents critical to the performance of my profession. I cannot be in a courtroom at a scheduling conference and explain to a Judge that I can't discuss scheduling a trial because my phone has as it does occasionally merely when I try to access Agendus Professional to get to my calendar. I cannot be jotting down a prospective client's information when my Treo locks up. I cannot be unable to get a phone call that a jury is in because my Treo is in a reset loop and Safeguard hasn't picked it up yet. And I cannot worry that some fickle lousy coding is going to trash every bit of information on my Treo because it's Tuesday.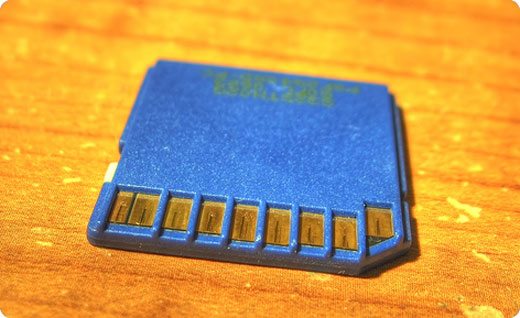 So I backup. Religiously. Yes, I even say a blessing. Okay, maybe that's overkill, but I do backup. I backup to one SDHC card daily after synchronizing with the desktop. I synchronize with the desktop twice each day, once in the morning, once at the end of the day. I also backup to a different SDHC card every night at 2 a.m. (using BackupMan) and 3 a.m. (using NVBackup). So I am never more than a few hours away from the ability to completely restore my Treo.
And that's what I did when my Treo hard reset this morning, but that's still not good enough.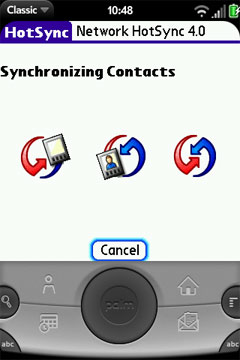 And now Palm and Apple and others offer us handsets with no external backup. What are we supposed to trust in, the cloud? And when this happens out of cellular service range? What do I do then?
I'm sorry, but if I were a surgeon these would be my scalpel and my bovie, and my other mission critical tools to keep patients alive on the operating room table. If you cannot give me bulletproof performance, then I don't need you, and I won't pay for you.
If Palm, Apple, or, for that matter, any handset manufacturer wants to be serious about providing mission critical, reliable hardware, it needs to realize that: (1) external storage is essential; and (2) it's not okay to be mediocre.
My Treo is about 6 months old; my contract is up; I have a spare Treo in a drawer. Some time next month Verizon is going to offer a new Pre. No external storage? Thanks anyway, I need something I can rely upon. I don't want my surgeon using blunt scalpels, and I am sure my clients expect me to use reliable hardware.
Nothing less is acceptable.
We are in the very early stage of these handsets, really. Today's tools are way beyond what was out even 5 years ago. These things we have available to us now are stone tools compared to what will be out there in 10 years.
Manufacturers - pay attention, or you will all be selling horseshoes. And for goodness' sake, put an SDHC slot in your horseshoe.
---
This guest post was written by Harold Goldner. Harold has been using PDA's since the late '80's. His first Palm was a Palm III in 1998. He is an employment lawyer who practices in Suburban Philadelphia and he blogs about employment law matters at humanracehorses.com and can be followed on Twitter as @HumanRacehorses.
Article Comments
(15 comments)
The following comments are owned by whoever posted them. PalmInfocenter is not responsible for them in any way.
Please Login or register here to add your comments.