New Treo 800w Accessories
Tuesday, September 23, 2008 11:30:24 AM

A number of new Treo 800w accessories has just been added to the accessory store.
The Mobi Products Skin Case is a protective Silicone "skin-style" case around the exterior of the 800w with all of the necessary cutouts. It's made of a highly durable soft touch material that adds and additional level of anti-slip properties. In addition the case has a special anti-dust coating. It's available now for $12.95.
Also new is the Mobi Products Cradle w/ Spare Battery Slot for the 800w. The cradle allows you to easily synchronize and charge your smartphone with any USB-enabled computer. Just connect the cradle to your computer's USB and you are set. This cradle also features a spare battery charger - great to have if you have multiple batteries. It's on sale now for $24.95.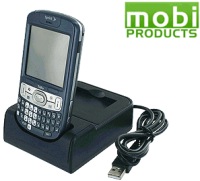 The store also has three new 800w cases from Seidio as well as a unique battery/device charger.
The first is the Seidio Innocase for the 800w. It is composed of a hard, yet flexible material that is only 0.8mm thick, so it will not add much bulk to your device. It also features a soft touch "rubberized" texture. It sells for $29.95.

Seidio is also offering the FlexArmor for the Treo 800w. It features a similar design to the Innocase, but is made with a thicker rubber outer cover and has an overlay on the button array. It is sold in black for $19.95.
The final Seidio case is the Innocase Hybrid. It is a light-weight case is only 1mm in thickness. It has a crystal clear front and a rubberized back for a no-slip grip. Cut outs for the docking connector, power switch, headset port and speaker are provided with this case, and the screen is left uncovered for easy access. It is sold for $29.95.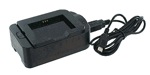 Seidio has also released a Multi-Function Battery Charger for the Treo 800w. The charger lets you charge an extra battery and your device at the same time. This compact charger includes a base, Treo charging cable, battery charging plate, and the folding prongs on the back of the charger makes it easy to bring with you when traveling on business. It is available now for $29.95.
For users who prefer a standard desktop cradle, Seidio also makes the Innodock Jr. for the Treo 800w.
Leave a comment...

Click on the
Start New Comment button
below to begin a discussion.
You must be
registered
and
logged in
to add comments.