Quickies: webOS Flash, Microsoft, PhoneGap, FourSquare
Wednesday, November 18, 2009 12:28:34 AM

It's been awhile since PIC did a Quickies update, but the multitude of small news items today that I couldn't quite pad out to full articles seems to warrant it. Comin' at 'cha hard and fast: the webOS Flash Beta is due soon, Microsoft's Chief Software Architect reckons all the good mobile apps will be ported everywhere, PhoneGap announced that their web dev tools will soon be webOS compatible and FourSquare are building a webOS app.
Hit the jump for the deets!

webOS Flash Beta Due "Later This Year"
It's not quite October, but it's not that far off either. Adobe have let it be known today that a beta version of Flash for webOS is "expected to be available later this year", and are taking sign-ups for notification of its availability.
Thanks to Engadget for the tip.
Microsoft's Ray Ozzie pooh-poohs smartphone differentiation with apps
Is he crazy or is he crazy like a fox? VentureBeat reports that in a group interview with the tech press, Microsoft's Chief Software Architect Ray Ozzie made the bold claim that due to their lower development costs, any company hoping to differentiate their smartphone with third-party apps is in for a shock. "All the apps that count will be ported to every one of them," he reportedly said.
Of course, this is what one would expect a representative of a company with a mobile OS that has swiftly gone from leader to laughingstock in the last year to say, but his words do make a certain kind of sense. Why would devs limit themselves to just the iPhone, anyways?
PhoneGap says they're coming to webOS soon
Via their Google Group, PhoneGap announced they intend to support Palm's webOS by early January 2010. "What the hell is PhoneGap?" I hear you ask. In short: it's a cross-platform development tool that lets you make web-language apps that can leverage the native capabilities of whatever platform they happen to run on. I'll let the rather impressive-looking demo video tell the full story: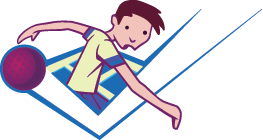 FourSquare working on webOS app
They dub it "50% friend-finder, 30% social cityguide, 20% nightlife game". FourSquare is the latest startup hoping to become an Internet sensation, and with iPhone and Android apps already available, it seems only natural that webOS would be their next target. They have a public code repository for their upcoming webOS app up on GitHub, although when your correspondent pulled it down and installed the included IPK file on his Pre, he didn't get any further than the login screen. Not that it would have done me any good, being in an unsupported foreign city...
I'm going to package the latest code myself and see if the generated IPK gives me anything more interesting. Will post the results here...
Article Comments
(1 comment)
The following comments are owned by whoever posted them. PalmInfocenter is not responsible for them in any way.
Please Login or register here to add your comments.