PalmSource Nasdaq Opening Coverage
Tuesday, November 4, 2003 1:47:34 PM
After years of planning, PalmSource officially became an independent publicly traded company on Wednesday Oct 29th. PalmSoucre is now listed on the on the Nasdaq Stock Exchange under "PSRC." The company held a press conference in New York to mark the occasion and PalmInfocenter was in attendence to bring you this report.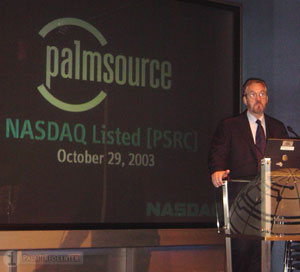 The event was held in the Nasdaq building in Times Square New York City on Wednesday October 29th, 2003. The audience was light but included members of the press, business and research analysts and some PalmSource executives. Opening remarks were made by PalmSource CEO David Nagel. There was also a booth setup where the audience could get hands on with some of the latest Palm Powered handhelds.
Nagel started his talk by giving a broad overview of PalmSource and the history leading up to the spin off. He then went on to explain the PalmSource philosophy and gave a broad Palm OS platform overview. He then went on to talk about the evolution of mobile devices and the future role of PalmSource as a new independent company.
He spoke on PalmSource's policy of an open model of development, and how the company embraces that by making available APIs, code, tools and other resources easily available for developers. He compared the early licensing policy decision of Palm Inc to old differing Wintel/Apple licensing strategies.
Flexible Operating System
According to Nagel, the flexibility and versatility of the Palm OS enables licensees to create new products, innovate on hardware and create new unique mobile device markets. As examples, he brought up Sony's work on adding multimedia with the Clie line, Tapwave creating a gaming focused handheld console, Garmin bringing integrated GPS to PDAs and other unique products such as Fossils upcoming Palm OS wristwatch.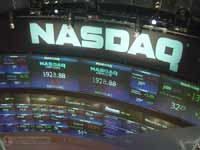 PalmSource will continue to license the OS and to support new products that grow the overall market. Diversity and choice are the hallmarks of PalmSource's strategy. He see's a large opportunity in China, where they currently have as many mobile phone users as US citizens. India and Central America were cited as other regional areas that have growth potential.
Future Products
He highlighted the great growth potential in the smartphones and also media centric devices. He stated that next year, 10-15 million handheld units are predicted to ship, while 400 million phone handsets are expected. He also felt there is a lot of potential for the Palm OS in new personal media devices such as audio and video players like the Apple iPod. The emergence of larger solid state memory chips and smaller hard drives could help fuel this trend, as the Palm OS is already a great platform to build on.
Competition
Nagel also took the opportunity to share his thoughts on the mobile operating system competitive landscape. He feels that Symbian is losing momentum as companies back out and become fearful the platform will become dominated by Nokia. Just like windows, Symbain is also becoming a fragmented platform, because software usually has to be targeted to specific devices. He feels it could eventually turn into an Apple like model with Nokia controlling both the OS and hardware.
Nagel criticized Microsoft's fragmented operating system approach. Windows developers need to build and compile a separate application for each PPC, Windows CE, MS Smartphone. Applications built for one Microsoft platform do not work on the others. With the Palm OS the majority of applications will run on any Palm OS device from a Palm III to a Tapwave Zodiac, without (or with very little) modification.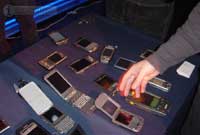 Palm OS 6
Nagel said that Palm OS 6 is progressing very well and the company is on track to hit golden master (final software build) by the end of the year. Alpha versions of the next generation OS are already running on development boards and hardware. He said to expect devices running OS 6 four to six months after the final release to licensees.
Article Comments
(10 comments)
The following comments are owned by whoever posted them. PalmInfocenter is not responsible for them in any way.
Please Login or register here to add your comments.

Comments Closed
This article is no longer accepting new comments.