Treo 650 Now Available on Vodafone Spain
Thursday, September 22, 2005 10:31:25 AM
Palm today announced that the Palm Treo 650 smartphone is now available with the Real Mail solution for business services clients on the Vodafone Spain network. With the Real Mail solution, powered by Visto, Treo 650 users will have secure, real-time access to email.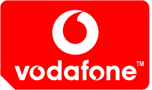 "We are delighted to add the Palm Treo 650 to our product range, which is a step forward in our aim to offer our corporate customers innovative and simple solutions that adapt to their needs," said Antonio Aleman, director of the Corporate Business Line of Vodafone Spain.
Francois Bornibus, vice president for Palm EMEA, said, "Treo 650 with Real Mail is an affordable and effective option for business professionals who need to stay connected and organized. We are extremely satisfied to be able to offer Vodafone clients the Treo 650 with Real Mail, a solution that will increase productivity by allowing them the freedom of remote access to email."
Leave a comment...

Click on the
Start New Comment button
below to begin a discussion.
You must be
registered
and
logged in
to add comments.