Treo & Centro Cases
The PalmInfocenter store has a huge selection of Treo and Centro cases. There are 100's of cases in different styles, form factors and colors for your Treo model. Right now we have plenty available for the Palm Centro, Treo 680, 750, 700p, 700w, 700wx, 650 and 600.
A case for your Treo adds an additional level of protection for your smartphone investment. Cases can also compliment your personal style and provide other nice features such as belt clips, waterproofing, extra memory card slots and credit card pockets. Even if you're not a case person it's good idea to have something rugged that you can transport your treo around in a bag, purse, car or just a safe holder for when it's not in your pocket.
You can browse our full list of Treo cases here.
There are a number of diffeent categories broken down by type:
Body Skins
Clear cases
Form Fit
Flip lid
Hard cases
Organizer cases
Workout case
Pouch case
We have the latest from Palm, Prima, Seidio, Sena, Speck Products, Mobi Products, Smartphone Experts, Krussel, Covertec, Body Glove and many more...
Popular Palm Treo & Centro Cases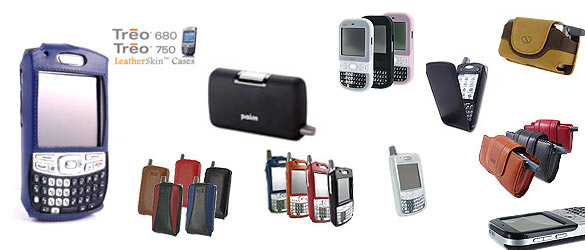 < Palm FAQ