Treo GPS Navigation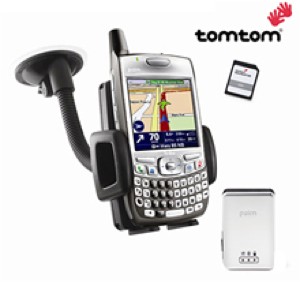 The PalmInfocenter Accessory store carries a number of Treo GPS solutions.
Your Treo can use a Bluetooth GPS reciever to provide GPS Navigation. GPS works by communicating with satelites to pinpoint your location and provide directions and navigation. To enable GPS SatNav on your Treo you need a Bluetooth GPS reciever and GPS software.
Our selection Treo GPS solutions has a number of GPS bundles, car kits, bluetooth recievers and stand alone GPS software.
The Treo GPS Car kits include car mounts and auto power adapters and are a popular choice. If you already have a GPS unit, you can purchase the latest version of TomTom GPS software for Palm OS or CoPilit Live for Windows Mobile.
< Palm FAQ