Treo Pro Accessories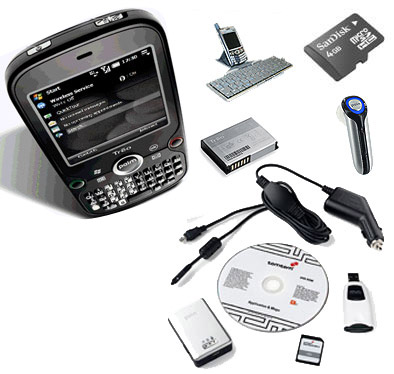 The PalmInfocenter store now stocks a wide selection of Treo Pro Accessories. Palm accessories are our specialty and we offer a 30-day money back guarantee on all purchases. Shipping on our Treo Pro accessory orders start at just $5.95.
Select your Treo Pro or other smartphone model from our device list and we will show you all accessories compatible with your specific device. Whether you have a Treo Pro, Palm Centro or other Treo model we have the comatible accessories in stock.
The most popular accessories in our store include: GPS Kits, Treo Pro cases, wireless Bluetooth headsets, microSD memory cards, extended batteries and screen protectors.

Browse Treo Pro Accessories
Accessory Store Highlights
< Palm FAQ