Rumor: A First Look at Future Wireless Palms
Thursday, August 16, 2001 2:32:26 PM
A source has come forward with some info on Palm's plans for the next two generations of wireless handhelds.
According to this source, the m700 will be announced at PalmSource in October and be available in November. It will have wireless modem capabilities, similar to the VII series and can not be used as a mobile phone. It will have a monochrome screen. Not surprisingly, it will have Palm's Universal Connector.
The source could not confirm that the picture that has been floating around is or is not the m700. The photo the source saw of the m700 had a small keyboard clipped to it. It is not known if Palm is intending to release one of these itself of it this was one of the several third-party clip-on keyboards that have recently been announced.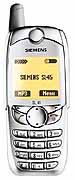 The reason details are so sketchy on the m700 is the source was captivated by its successor, the i725. Palm is changing it to the "i" series as this will be the first Palm device to truly integrate a handheld and a mobile phone. In addition to the wireless modem of its predecessor, the i725 will also have wireless voice capabilities.
The current plan is for this also to be monochrome. However, they are considering a color version.
The source said the i725 would not resemble the m500 series. It was described as resembling a larger version of the Siemens SL45, with the same general shape to its top, the same curves, and the same metallic finish. It will have a short non-extendable antenna and be just 3 mm thicker than the V series.
It will be available in Spring of 2002.
Article Comments
(35 comments)
The following comments are owned by whoever posted them. PalmInfocenter is not responsible for them in any way.
Please Login or register here to add your comments.

Comments Closed
This article is no longer accepting new comments.