7 Costly Mistakes To Avoid In Your Brochure Marketing Campaign
May 26, 2021 10:02:50 AM
Special to PalmInfocenter.com
Being one of the most widely used methods to reach out to a target audience, brochures represent easily digestible information. They need to be attractive, with captivating headlines and eye-catching images that will capture the attention of potential clients and pique their interest.
When used alongside other advertising media, brochures can make your business soar. And while business cards or an online presence prove that your business exists, brochures offer tangible proof. They also show that you are a reliable and trustworthy entity that is serious about your business.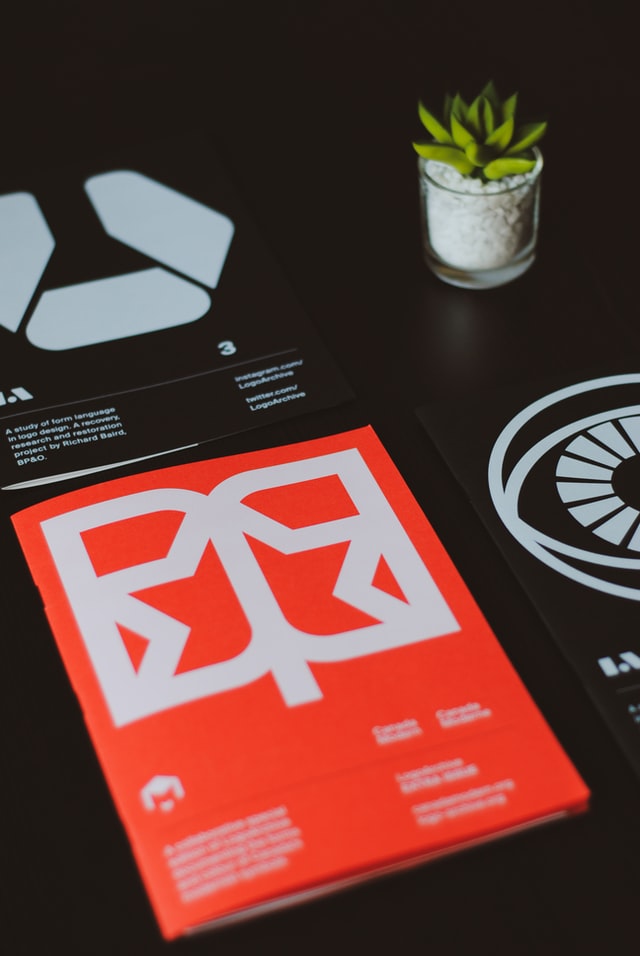 As much as brochures can drum up business for you, they can also hurt it. A few mistakes in the designing stage of the brochure-making process, ranging from using multiple or wrong fonts to printing on unattractive paper, can jeopardize your marketing efforts.
Here's a list of some mistakes that can be avoided:
1. Using multiple fonts
Using different fonts to segregate information within the brochure is encouraged and in fact, most designers do just that. The open layout and brochure template allows for this.
However, using too many fonts makes the brochure look overcrowded. Which makes it confusing and often difficult to read. Maintaining consistency within your brochures makes it look elegant and refined. For an elegant look, you should try to stick to 1or 2 fonts,3 at the most.
2. Overlooking company information
Your company contact information is needed by the recipients of your brochure. This gives them a way to get in touch with you to find out more about your products and services and even buy them.
Handing out brochures without any contact information makes you lose information as people will most likely discard them.
3. Under-utilizing the brochures
Brochures are no good to you if you stick them on a shelf somewhere, unutilized. It makes no sense to spend time and money to create and print out professionally designed brochures only for them to sit idly on a shelf. You shouldn't be conservative about your promotional material. You should circulate them indiscriminately with no shame.
If people won't come to you, then you should go to them. You can include brochures in your delivery items, stick them between other publications such as magazines or newspapers. You can also pass them around on the street, at fairs and trade shows and business and networking events.
If you print brochures and not use them, then it defeats their purpose and you lose money in the process.
4. Using brochure as the main plan to get customers
Brochures are a great way to generate customer interest in your business but it cannot do the job alone. If you rely on brochures as your main source of advertisement, then you are selling yourself short and losing potential clients as well.
Make sure that your marketing strategy includes a mix of media from radio, television, newspapers, online ads and billboards. This way you are sure that you are reaching your target customers on a larger scale.
5. Trying to save money by designing the brochures yourself
Unless you are an expert graphic designer, you should probably leave the designing to the pros. Desktop publishing has contributed immensely to people thinking that they can dabble in graphic design. It works for some, but not all.
An ineffective brochure design ends up making businesses lose more than it gains. Since not everyone has an eye for design, hiring professional graphic designers will save you a lot of money in the end.
A lot goes into graphic design that self-taught designers are not aware of. Professional designers are able to use graphic design tools to make your messages stand out. They know how to manipulate colors, integrate images with texts to create a unique publication.
As a professional in your business, it would be prudent of you to hire a professional designer to reap maximum benefits.
6. Overcrowding your brochure
One does this by trying to include everything about your business in a single brochure.. Trying to get as much information as you possibly can printed on a brochure is encouraged ,although you need to do it strategically. A brochure is not the place to give an in-depth story about your business origins. You just need to give enough background information to generate an interest.
Some brochures use too many images that they lose sight of their purpose. A brochure is made with the express purpose of marketing the benefits of a business, and not to bombard people with a myriad of images that tell no story.
When creating a brochure, you should try as much as possible to get the basic message across with the help of a few relevant images. Your call to action will pull your potential clients in and this is where you can direct to your company website where they can receive additional information.
7. Designing a brochure without a purpose
Amateur designers, especially the self-taught ones, may thoughtlessly throw together some images and a few words here and there on a brochure and promptly print it out, patting themselves on the back for a job well done. When someone picks it up, they do not understand what the brochure does. Is it selling something? Is it giving information on a business? Chances are that this brochure will end up in someone's trash can.
Before you even design your brochure, you need to have a clearly-defined purpose for it. If you want people to reach out to you for more information and queries about your products and services, include your contact information. If it is a promotional publication, then you should clearly state so and add prices, sales discounts.
Conclusion
Advertising has come a long way from word of mouth, to radio, newspaper and television. Brochures have contributed to the success and sometimes downfall of most businesses. Make your advertising work for you and not the other way around. Diminish the value of your business by compromising the quality of your promotional material. When in doubt, always hire a professional.