HP to Open Source WebOS
Friday, December 9, 2011 10:51:33 AM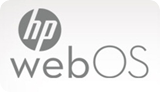 HP has just posted a press release detailing its decision on its future plans for the webOS platform. In short, the company plans to open source the webOS software but is noncommittal on any future hardware plans.
HP says they will make the underlying code of webOS available under an open source license. Their desire is for developers, partners, HP engineers and other hardware manufacturers to work on the project to deliver ongoing enhancements and new versions. HP also will contribute ENYO, the application framework for webOS, to the community in the near future along with a plan for the remaining components of the user space.
"webOS is the only platform designed from the ground up to be mobile, cloud-connected and scalable," said Meg Whitman, HP president and chief executive officer. "By contributing this innovation, HP unleashes the creativity of the open source community to advance a new generation of applications and devices."
HP will engage the open source community to help define the charter of the open source project under a set of operating principles:
The goal of the project is to accelerate the open development of the webOS platform
HP will be an active participant and investor in the project
Good, transparent and inclusive governance to avoid fragmentation
Software will be provided as a pure open source project
HP is pointing interested developers and customers to provide input and suggestions to the Palm developer blog.
On the flip side, unfortunately, no announcement was made today about any new WebOS hardware. So unless an intrepid hardware manufacturer decides to take a plunge, that remaining stock of clearance TouchPads and WebOS smartphones is the end of the road for right now, at least as far as for new devices running WebOS out of the box.
Kris Keilhack also contributed to this report.
Article Comments
(9 comments)
The following comments are owned by whoever posted them. PalmInfocenter is not responsible for them in any way.
Please Login or register here to add your comments.