Mobile Sports Betting Is The Wave Of The Future
March 9, 2020 1:42:50 PM
Special to PalmInfocenter.com
Few industries move with the rapid pace of the online sports betting market. A business that is driven by access to information, the top online betting sites always have their ear to the ground, adapting to the latest changes in technology in order to stay on top of what it is that satisfies the needs of their customers.
In fact, betting sites were among the first to embrace the world wide web and successfully evolve their business to the internet. Likewise, as the mobile world took hold and people gravitated their daily habits from their laptop and desktop computers to their smartphones, online betting sites were quick to again adapt and evolve to the requirements of their players.
Today, it's estimated that between 70-80 percent of all online sports wagers are being placed via a mobile device. One of the first questions that you'll see answered in any reputable online sports betting reviews is how to download a site's mobile app.
These betting sites have encompassed this fast-paced lifestyle into the wagers they offer. Among the most popular types of wagers today are what are known as live or in-play betting. These are bets that unfold during the course of a sporting event and the opportunity to bet and win on such plays can come and go in the blink of an eye.
It could be a hockey game in which the wager asks which team or player will score the next goal. Perhaps it's a football game and the wager wants to know if the upcoming play will be a run or a pass? Will the next basket scored in an NBA game be a two-point or three-point field goal, or a free throw?
All of the leading online sports betting sites will provide mobile access to their players. However, as with any business, some do it better and more seamlessly than others. Let's look at some of the qualities a player should seek from the best mobile sports betting apps on the market.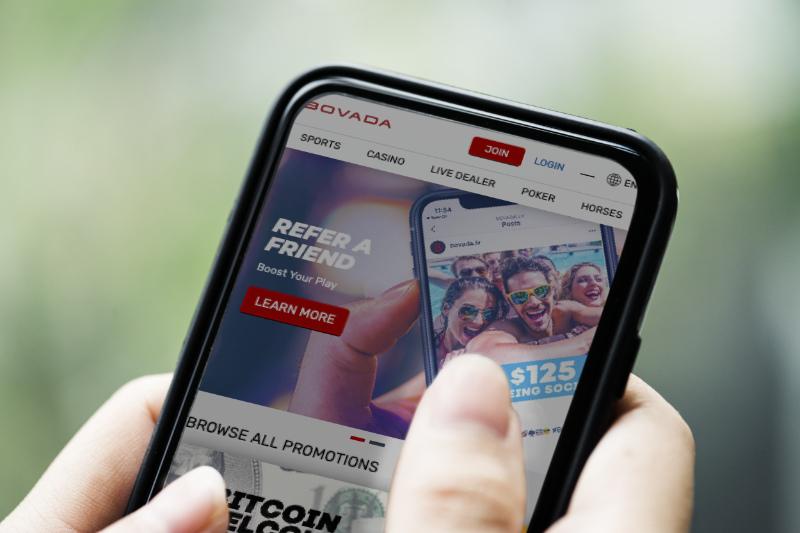 Ease Of Use
It might go without saying, but the fact of the matter is that if a mobile betting site isn't functional, then it's of no use to anyone. Some mobile sites are mere shadows of their website cousins. If you can't access all of the bells and whistles that are offered with the desktop or laptop version of a betting site, then once again, you're being sold short.
Speed is another facet to consider when it comes to a mobile site, especially if live betting is something that you plan to pursue via a mobile betting app. If the site is slow and clunky to load, or frequently freezes, then that in-play wager you desire to place could be long over by the time the site finally loads.
Live Streaming
It's great that a mobile device will make the opportunity to get a bet down available wherever you might be during your day. It's not great, though, if you can't see the game on which you're planning to place a wager.
Suppose you're out for lunch. The restaurant in which you've chosen to dine does have sports on the television, but it's not the game you want to bet. Or perhaps the game of choice for you isn't being carried by the local TV networks.
The leading betting sites, such as Bet365 for example, solve that problem for you by live streaming the vast majority of the matches upon which they offer betting odds.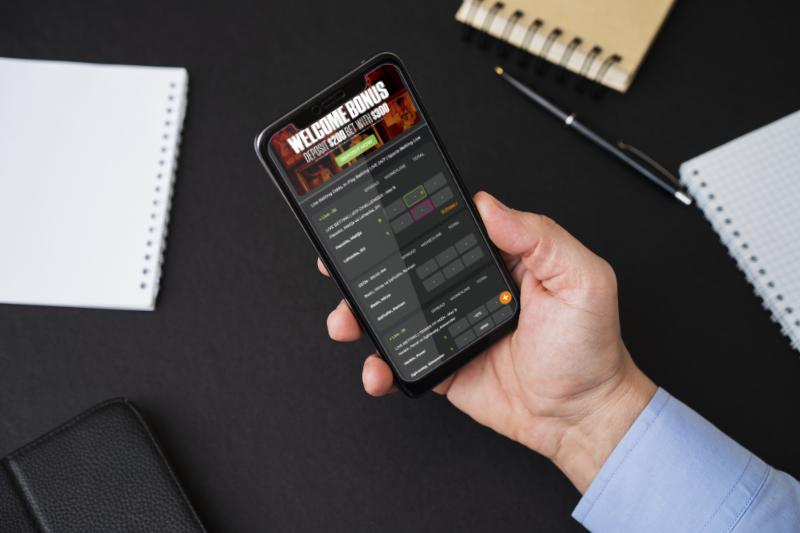 Banking Needs
Folks who are on the go like the convenience of being able to do their banking via a mobile device. It's no different with those who like to bet on sports via their mobile device.
Not every online betting site provides access to the ability to make deposits and withdrawals via their mobile app and that can prove to be a big drawback. If you need to do your banking at the betting site only through their website, it limits your ability to bet on the go.
Even if a betting site does provide banking options on their mobile site, how deep does the offer go? If they aren't delivering a wide range of access to the prominent financial institutions and e-wallets out there today, then there's a good chance they might not carry the preferred option for your banking needs.