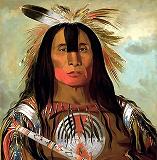 If you were a gambling man (or lady), and you were to bet
against
Palm preparing to announce native game development options for their Linux-based webOS, then your correspondent reckons you would soon be a very
broke
gambling man (or lady). The discovery of
SDL's inclusion
in webOS 1.3.5 really should have been enough evidence for you that something big was brewing, but destinal and Rod Whitby's (of
WebOS Internals)
latest discovery
is proof positive: webOS 1.3.5 also includes a method for launching native Linux applications without any of the
Upstart hackery
we reported on yesterday.
How's it done? Rather simply, actually. All a developer needs to do is install the application's files and include a webOS-standard appinfo.json file, which tells webOS everything about a particular app. By setting the type to "game" and pointing to a binary executable (rather than the usual index.html a typical webOS app is based around) webOS 1.3.5 will happily throw your new native, SDL-based Linux program into a card, ready to do your bidding.
So there you have it. Fully-integrated native apps on webOS are a go - and within seven months of launch, we might add. (For the record, the iPhone took a year to get there and Android nearly two.) Need For Speed on the Pre doesn't seem quite so far-fetched anymore, now does it?
Read the Full Article Text Here


Article Comments
(5 comments)
The following comments are owned by whoever posted them. PalmInfocenter is not responsible for them in any way.
Please Login or register here to add your comments.