Paid webOS Apps In Europe, Come March
Sunday, January 3, 2010 11:41:43 PM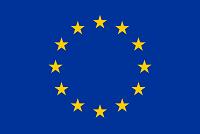 For European Pre owners, the webOS App Catalog has been something of a cruel joke, as we're forced to watch our American brethren get all the cool new stuff while we're left with the dregs. Fortunately that's about to change: Palm today announced that paid applications would be coming to the European App Catalog in March 2010. Developer Community Manager Chuq Von Rospach waxes lyrical on the Palm Developer Network Blog:
The general app catalog model is not new, but what we're doing with it is. The Palm developer program extends the unique web orientation of the Palm webOS platform, providing developers innovative opportunities to leverage the web as a promotional channel for applications. We offer greater freedom and choice of how to get your applications to market and unparalleled control to promote and grow your business.
Developers interested in getting their apps into the catalog can find full instructions on the Developer Network Blog. Just remember there's a global audience out there...
Article Comments
(2 comments)
The following comments are owned by whoever posted them. PalmInfocenter is not responsible for them in any way.
Please Login or register here to add your comments.