Quickies: Sony Drivers, Games, Wireless Palm
Sunday, April 20, 2003 10:28:13 PM
Sony has released the Memory Stick PRO patch to allow OS 5 Clies to use the new expansion format, Wired on Palm Inc's wireless network, new games and software and much much more in this update.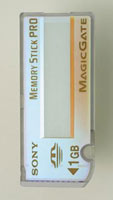 Sony MS Pro Drivers and Software Updates
A Sony has released the software patch that allows the Clie NX series, NZ90 and TG50 to use the new Memory Stick PRO format. Memory Stick PRO cards come in 256MB, 512MB and 1GB capacities and offer faster read/write speeds than regular memory sticks.
Sony has also released updates to the Audio Player and Clie Viewer programs as well as an updated SMS Bluetooth driver.
All of the above updates can be downloaded from Sony's support site.
NZ90 Keyboard Misprint
Some early NZ90 units were shipped with an incorrect key label. The 'YEN Symbol' printed on the keyboard corresponds to a ' / ' (forward slash). Pressing this button with the function button will show a ' / ' on the screen and not the Yen Symbol.
To correct this problem, Sony will send out a sticker showing ' / ' to cover the wrong key printed on the keyboard. If you would like to receive this sticker, call 1-877-760-SONY (7669).
Wired: Palm Pulls the Plugs
Wired Magazine has a very interesting piece on the Bluetooth and WiFi wireless networks in place at Palm Inc's headquarters.
In its Silicon Valley offices, Palm has one of the most sophisticated wireless networks anywhere. Eighteen Cisco Aironet nodes cover 140,000 square feet across all three Palm buildings in Milpitas. Of the 700 employees on the campus, more than half have Wi-Fi cards. Palm also put in 30 Bluetooth access points throughout the offices to connect (albeit slowly) PDAs to the Internet.
In E Books
Inebooks.com carries a line of interactive "Choose Your Own Adventure" e-books for PDA's. -Sean Ford
Senet Deluxe
RoGame Software is pleased to announce the release of Senet Deluxe. Senet is an ancient Egyptian race game and the ancestor of our modern Backgammon. Senet Deluxe features an intelligent adversary, animated movement of game pieces, highlighting for acceptable moves, game statistics and extensive online help. It also has specifically been enhanced for Palm OS 5 capable devices.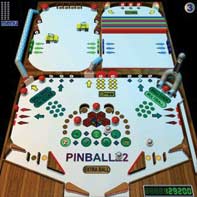 Pinballz2
Jason Goldman has released Pinballz2. The game features high res 320x320 graphics digital sound and much more. The game requires palm os 5 and is $14.95 for the full version.
Wassup 1.4.2
Pocket Science Pty Limited just released Wassup 1.4.2 which addresses a couple of bugs and incorporates a number of new features including SMS functionality.
PDAHandyMan
PDAHandyMan is back up after a DoS attacked knocked the site offline for a couple of days.
Seattle PUG
The Seattle Palm Users Group meets this Monday, April 21st at 6:30pm at the Bellevue Regional Public Library. Check out Seapug.com for more details.
Sony CF Driver Update
According to ClieSource, the CF driver now supports movie and MP3 playback through the built-in Sony applications, in addition to regular VFS read/write capabilities. The company developing the driver is called EruWare. A public release is expected very soon and will cost around $27. -Alex Bosco
Oscilloscope for Palm
VITO Oscilloscope is a unique engineering tool for infrared signal analysis. The program uses proprietary infrared engine designed by VITO Technology to acquire and beam signals via Palm IrDA. The software costs $15.95, there is no demo version and it does not work with OS 5.
iReader
Tower Technologies has announced the release of the TT2301 "iReader", a iButton/1-Wire interface for handhelds with the Palm Universal Connector. The iReader is equipped with an unique 1-Wire address, an internal iButton holder, an RJ-11 connector for an external probe and is software-compatible with the popular DS9097U interface from Dallas Semiconductor.
Article Comments
(17 comments)
The following comments are owned by whoever posted them. PalmInfocenter is not responsible for them in any way.
Please Login or register here to add your comments.

Comments Closed
This article is no longer accepting new comments.