Group Backs Palm - Handspring Merger
Tuesday, October 14, 2003 12:16:06 PM
Palm, Inc. today announced that Institutional Shareholder Services Inc. (ISS), the nation's leading independent proxy advisory firm, has evaluated the transaction and is recommending stockholders approve it.
The transaction would result in the spin-off of PalmSource, Inc., the Palm subsidiary responsible for developing and licensing the world-leading Palm OS platform for handheld computers and smartphones, and the distribution of PalmSource common stock to Palm's stockholders.
The transaction also would result in the acquisition of Handspring, Inc., and the issuance of shares of Palm common stock -- immediately following the PalmSource distribution -- to Handspring stockholders. Following the spin-off of PalmSource and the acquisition of Handspring, Palm, Inc. will assume a new name, palmOne, Inc. palmOne will offer the broadest portfolio of mobile computing and communication devices in the industry. Products will bear one of the company's three subbrands: Zire, aimed at consumers and multimedia enthusiasts; Tungsten, targeting mobile professionals and business; and Treo, the subbrand for smartphones, which are marketed to both individuals and businesses.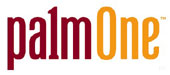 "We appreciate ISS' concurrence that the proposed Palm transaction warrants stockholders' support," said Eric Benhamou, Palm chairman and interim chief executive officer.
"Palm is confident the transaction will result in the creation of the leading handheld-software platform company and an even stronger market leader in mobile devices and solutions. We believe these 'pure-play' companies will attract new sets of investors and lead to increased stockholder value," Benhamou said.
The ISS report to Palm stockholders concluded that, "The PalmSource distribution allows both software and hardware groups to focus on each company's respective business plans and products. Also, the merger of Palm's Solutions Group with Handspring would allow for a stronger combined company with the potential strategic synergies. Therefore, we believe the transaction warrants shareholder support."
ISS recommends that Palm stockholders vote in favor of the transaction, which comprises the spin-off and the acquisition. The date Oct. 28 has been set for the Palm Annual Stockholders Meeting. Separately, Handspring stockholders will vote on the acquisition of Handspring by Palm also on Oct. 28.
Palm stockholders of record as of Sept. 23 are eligible to vote on the transaction. Palm stockholders of record as of Oct. 28 are eligible to receive shares of stock of PalmSource.
PalmSource common stock currently is quoted on a when-issued basis on the Over-the-Counter Bulletin Board. The ticker on Bloomberg's or Nasdaq's web site is PSRCV, and on Yahoo! Finance it is PSRCV.OB. Once the transaction has closed, PalmSource stock is approved to trade on Nasdaq under the ticker symbol PSRC.
The ticker symbol for palmOne will be PLMO, beginning after Oct. 28.
Article Comments
(5 comments)
The following comments are owned by whoever posted them. PalmInfocenter is not responsible for them in any way.
Please Login or register here to add your comments.

Comments Closed
This article is no longer accepting new comments.