Palm Desktop 4.1 Panther Problems
Tuesday, October 28, 2003 11:52:20 AM
updated If you're having trouble hotsyncing with Panther, the newly released Apple OS, you're not alone. Palm Support has confirmed that Palm Desktop v4.1 is is currently incompatible with Mac OS X 10.3 and is working on an update.
Palm Support techs are responding to the issue with a statement:
"The Palm Desktop software is not currently compatible with the Mac OS 10.3. Palm Engineers are aware of this issue and are working on an upgrade. Currently, there is no fix available for the issue, I suggest you to keep checking the following Palm web site for updates."
According to some posts on MacFixIt, Users are reporting that the desktop installer application fails to install the proper hotsync liabraries from earlier installations. The required files are located in (/Library/Application Support/Palm Hotsync and /Library/CFMSupport/Hotsync Libraries.) Check out the site for a hotsync workaround.
Some readers have reported no problems running HotSync from a fresh installation of the Palm Desktop 4.1 software. Other reports indicate new installations of the Palm Desktop will fail with Panther.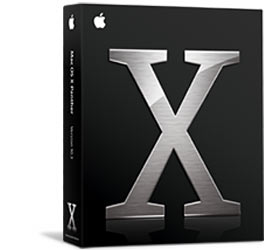 There is no word on when an update will be made available and Palm declined to comment for this article. Not being able to backup and hotsync your handheld is a major issue. Apple made beta and preview versions of the OS available to developers months in advance of the release.
Mac OS X 10.3 was officially released October 24th. PIC will have more on this story when an update is available. More in the PIC Mac OS forum.
Handspring support has posted a note about Palm Desktop and Panther. The note states they are working on a testing compatibility and will have more information soon. At this time the new platform is unsupported until further testing by palmOne is complete.
Article Comments
(33 comments)
The following comments are owned by whoever posted them. PalmInfocenter is not responsible for them in any way.
Please Login or register here to add your comments.

Comments Closed
This article is no longer accepting new comments.