Vonage Softphone Coming to Palm OS
Monday, May 23, 2005 7:08:25 PM
In an interview at Engadget the CEO of Vonage reveals that the company is working on a Voice Over IP softphone client for the Palm OS.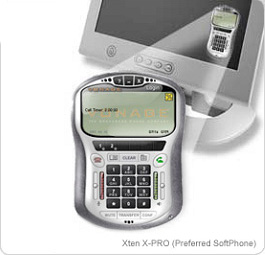 In the Engadget interview Jeffrey Citron, CEO of Vonage, details:
You already have a softphone for Windows Mobile, where's the softphone for the Palm OS?

If the Palm OS were a little easier to work with it might be here already.

Is it a problem with PalmSource? Is it palmOne?

The horsepower to do this isn't there on many of palmOne's devices. Much of the Palm devices out there don't have the capabilities that we would need, and the ones that do have the capabilities we need, that's what we're focusing in on our efforts.

Any sort of time frame on when we might see a softphone for Palm? This year maybe?

This year. I think there's a good chance this year you'll see an expansion of the softphone client. Not just in the area of being able to run on other operating systems, but I think we're going to continue to invest in additional softphone capabilities from different vendors, so you might actually see another vendor or two make available. Just like consumers have a choice of devices, you'll also have a choice of software to go along with the services.
Vonage SoftPhone is a screen-based interface that works just like a telephone keypad. You can make a calls, receive calls, and pick up your voicemails. It also displays Caller ID with Name, Call Forwarding, and more.
Thanks to NumLock for the tip.
Article Comments
(3 comments)
The following comments are owned by whoever posted them. PalmInfocenter is not responsible for them in any way.
Please Login or register here to add your comments.