Palm Sued Over Defective Treos
Tuesday, September 20, 2005 5:11:09 PM
A new lawsuit is being brought against Palm over defective Treo 600 and Treo 650 smartphones. The suit claims the Treo fail at unacceptably high rates, are inherently defective and that Palm has mislead customers concerning the defects.
The suit Palza v. Palm was filed in the Superior Court of California, in Santa Clara County. It was filed on behalf of three Treo customers, but seeks to be certified as a Class action lawsuit, so that all Treo users would be represented.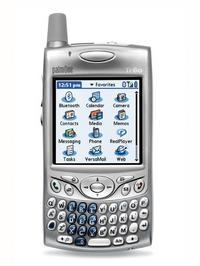 The suit mainly claims that Palm has made misrepresentations and concealed information in the marketing, advertising, sale and servicing of its Treo 600 and Treo 650 models. It further states that Palm has been aware for a substantial period of time that the Treos were failing at a very high rate and Palm has not warned its customers or tried to prevent them from suffering system failures and data loss.
Some of the complaints include:
Extremely poor sound quality and buzzing which is heard by the recipients of telephone calls, which makes the Treo unusable and makes recipients believe that the Treo owner is in a very noisy place when making the phone call (not caused by telephone service provider).
Voice choppiness which is heard by the recipients of telephone calls which makes the Treo an extremely poor telephone (not caused by telephone service provider).
Speakerphone problems making the speakerphone unusable or seriously impaired.
Phone freezes and crashes often causing restarts and lost calls, which often require the use of a hard reset which loses all stored information (not caused by telephone service provider).
Replacement of defective Treo 600 phones with defective and/or "refurbished" Treo 600 phones - creating a cycle of defective product - whereby owners continue to receive defective products until either they tire of the process or their warranty runs out.
The full complaint can be read here. [37 page .PDF]
Thanks to GigaOm for the tip.
Article Comments
(42 comments)
The following comments are owned by whoever posted them. PalmInfocenter is not responsible for them in any way.
Please Login or register here to add your comments.