Mr Whiskers Meets the Treo
Saturday, April 1, 2006 11:21:42 AM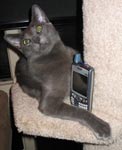 OK, I've had enough of the complaints that we don't cover enough of the Palm cat & kitten scene here on PalmInfocenter.
Today, I am announcing a new daily feature. Read on for episode 1 of the new in-depth PIC kitty series: "Mr Whiskers Meets the Treo."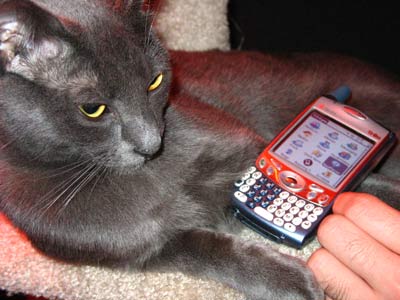 Mr Whiskers meets the Palm Treo 650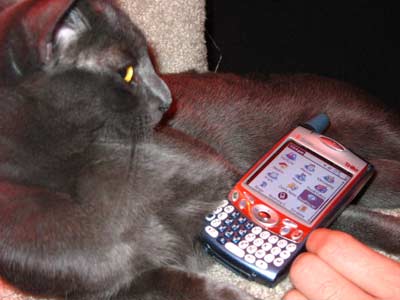 Mr Whiskers is not amused at first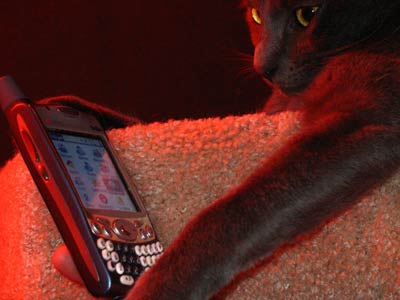 Now its getting interesting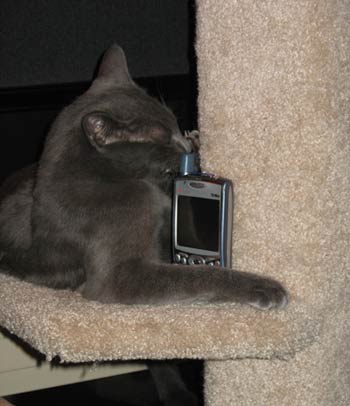 Why does it still have this antenna thing?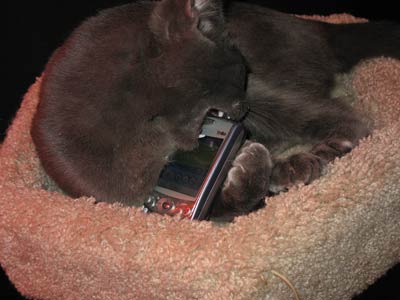 Things started to get violent when the phone rang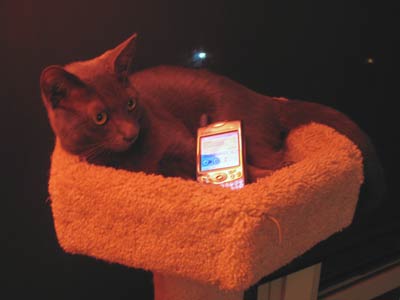 But in the end everything worked out :)
Happy April 1st!
Article Comments
(21 comments)
The following comments are owned by whoever posted them. PalmInfocenter is not responsible for them in any way.
Please Login or register here to add your comments.