Palm Posts Additional webOS and Mojo Developer Details
Sunday, February 15, 2009 10:54:51 PM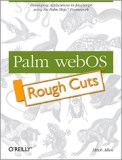 Palm has posted new information about developing for webOS and has announced a new book deal with O'Reilly Media and an upcoming developer webcast. The book is to be the first official resource for programming Palm's new webOS platform. Written by Palm Vice President and Software Chief Technology Officer Mitch Allen and members of the webOS development team the book is called, "Palm webOS: Developing Applications in JavaScript Using the Palm Mojo Framework."
The first chapter of the Rough Cuts Version of the book is now available online for free from the Palm Developer Network. Programmers eager to learn how to develop applications on webOS can literally read the book online as it is being written or download it as a PDF (.pdf link). And with Rough Cuts, readers can participate in an ongoing discussion about the book and technology. The complete book will be published upon release of Mojo, Palm's webOS software development kit (SDK).
"Palm webOS is unlike any mobile platform available today," said Mitch Allen, vice president and software chief technology officer, Palm, Inc. "Because it leverages several industry-standard web technologies, including CSS, HTML and JavaScript, it enables them to build native JavaScript applications and provides a rich open development environment that's familiar to tens of millions of web developers. I'm excited to be working with O'Reilly to show the developer community just how easy and satisfying it is to develop applications for webOS."
The Palm webOS book offers developers concise information about the application model and framework, and how to use Palm's Mojo SDK to build applications to run on webOS, along with best practices, considerations, and guidelines for design and development.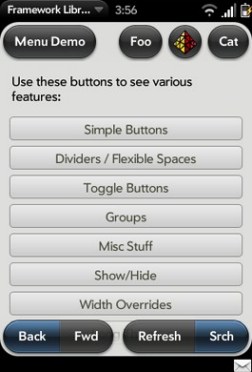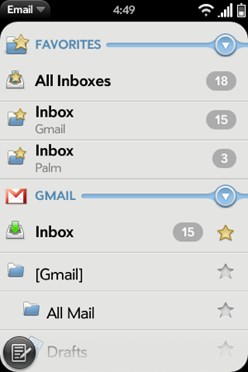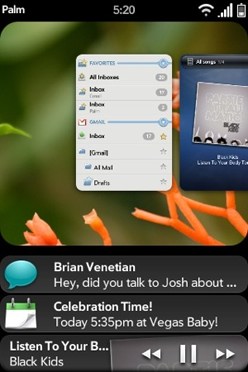 "Palm has stepped up to the plate in terms of working with open standards and delivering a platform the mobile community can embrace," said Executive Editor Steve Weiss, O'Reilly. "Mobile application development has emerged as one of the guiding themes in tech for the foreseeable future, and O'Reilly is pleased to be working directly with Palm to create the best learning resources for application designers and developers as quickly as possible."
Palm webOS Developer Webcast
Mitch Allen will also present a free webcast on Feb. 25 at 10 a.m. PT to offer developers a rare preview of the webOS operating system and development environment, followed by a Q&A session. More information will be available from the O'Reilly website and the Palm Developer Network.
About Mitch Allen
Mitch Allen is vice president and software chief technology officer at Palm, Inc., where he provides executive-level technical leadership for Palm's software strategy. His primary focus is the establishment of Palm webOS as the leading mobile platform for web developers. As one of the earliest designers of webOS, Mitch has been a principal architect of Palm's new OS and application development framework. He is currently leading the design of the Mojo developer SDK and toolsets, and working with initial developers in their use of the platform and SDK.
Article Comments
(10 comments)
The following comments are owned by whoever posted them. PalmInfocenter is not responsible for them in any way.
Please Login or register here to add your comments.