Palm webOS Weekend Theming Madness
Monday, September 21, 2009 8:59:47 AM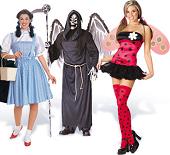 Never rains but it pours! Since our coverage last week of the theme-licious PreThemer site and accompanying Preware support, there's been quite a few exciting new developments on the webOS skinning scene. First up, Jason Robitaille's latest version 2.5 of the superb webOS Quick Install now "fully supports" theming. Jay has also created a brand-new Java app that makes it a snap to put together your own themes: the aptly-titled WebOS Theme Builder, which has a simple, user-friendly GUI for putting together your custom wallpapers and icons. Madolen of the PreCentral forums has put together a guide for newbies here.
More after the jump...
And speaking of PreCentral, our friends there have just launched a new theme gallery - similar in execution to their heavily-trafficked homebrew app gallery - for the uploading and sharing of user-created themes.
Finally, Rod Whitby has pushed out a fresh version (0.9.4) of his Preware Package Manager Service, which adds the aforementioned PreCentral Theme feed to Preware, helping Preware live up to its goal of being a truly 'Universal' installer. Going above and beyond the call of duty, Rod has also ensured that it's fully interoperable with webOS Quick Install, so WOQI can remove Preware-installed themes. You can use Preware 0.9 to update the Package Manager directly via Preware, otherwise it can be grabbed via WOQI.
Leave a comment...

Click on the
Start New Comment button
below to begin a discussion.
You must be
registered
and
logged in
to add comments.