Precorder Brings Easy Video Recording To Pre
Monday, November 23, 2009 11:00:45 PM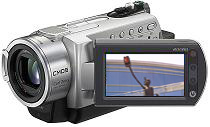 Updated: (A second, much-better-filmed vid has now been added after the break.) It's here! Easy video recording is now in alpha testing on the Palm Pre, via the new Precorder app. Made possible by weeks (and weeks and weeks) of painstaking work by "zsoc" of WebOS Internals (with big assistance from Rod Whitby, Roy of Pre101, and the ever-amazing Jason Robitaille), Precorder operates by way of a custom gstreamer executable, a Java service (gstservice), and a simple Mojo front-end. It records 30 FPS 480x320 H.264-encoded videos, and they are playable both on the device and on desktop PCs. And it should be in Preware very soon. In the meantime, you can download the somewhat unstable alpha version from the WebOS Internals wiki page here.
But enough of all that. You want to see the results, right? They're after the break, where I've posted my first test vid, along with a screenshot of the front-end. Forgive the lopsided view - I was flipping the Pre around to try and work out which aspect it was recording in. (For the record, it's "volume keys down".) And no, there's no preview window... yet.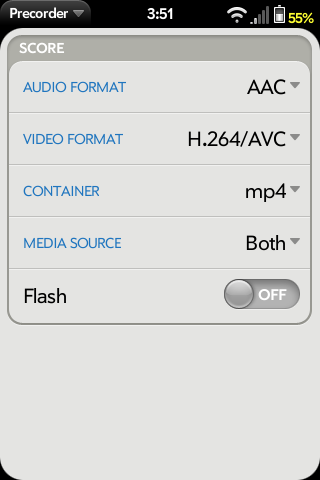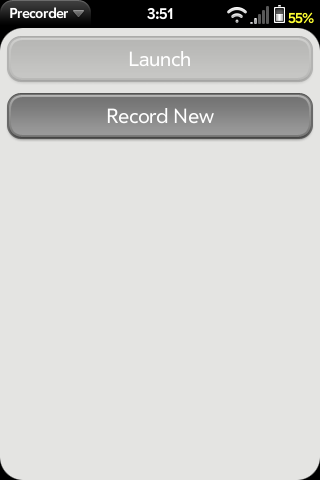 Article Comments
(42 comments)
The following comments are owned by whoever posted them. PalmInfocenter is not responsible for them in any way.
Please Login or register here to add your comments.