Access Announces ALP v3.0 and ALP mini
Wednesday, October 22, 2008 12:37:28 PM

Access has announced a number of new initiatives around its Access Linux Platform at a company event this week in Tokyo. The company has announced version 3.0 of the Access Linux Platform. Providing little technical details, the company says the new version includes LiMo compatibility and a new advanced UI that features highly detailed visuals, smooth transitions and animations.
In addition, the company has announced a new product based on ALP called the Access Linux Platform mini. ALP mini is targeted at feature phones and low-end smartphones to Internet-enabled, beyond-PC devices, such as portable navigation devices, portable media players and set-top boxes. ALP mini omits Palm OS Garnet compatibility as well as native Linux applications.
Access says ALP mini is well-suited for the more stringent cost and performance requirements of mobile and Internet-enabled devices in emerging markets. According to reports, the ALP subset evolved from the China MobileSoft Linux stack acquired by PalmSource in Dec. of 2004, prior to Access's acquisition of PalmSource. Access added its own NetFront Browser, Java and widget development kits, and other select ALP components to the new product.
ALP mini is available immediately to licensees, however the company has not said when its next generation ALP v3.0 will be available.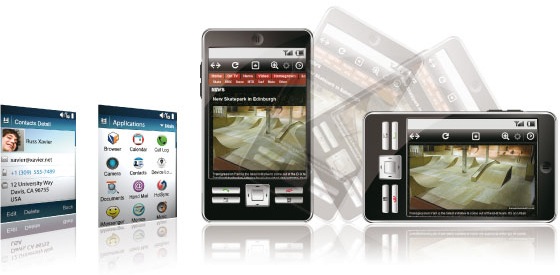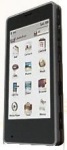 In device news the company announced that Japan's NTT DoCoMo will use ALP as a successor to its MOAP/L Linux platform and could begin distributing 3G FOMA phones based on ALP in the second half of 2009.
Access also confirmed that the recently revealed Edelweisss smartphone is powered by ALP and will debut in the Russian market, though there is still no word on a date, price or carrier announcement.
"The openness and flexibility of Linux are driving innovation in mobile phones and Internet-enabled devices," said Toru Arakawa, CEO, president and co-founder of ACCESS. "With the introduction of ACCESS Linux Platform mini and the enhanced capabilities of our LiMo-compliant ACCESS Linux Platform v3.0, we can offer our customers a complete range of solutions extending from feature phones through low-end smartphones, to high-end smartphones and Internet devices that will further enable the next generation of mobile Internet use."
Article Comments
(14 comments)
The following comments are owned by whoever posted them. PalmInfocenter is not responsible for them in any way.
Please Login or register here to add your comments.