AT&T Palm Centro Now Available
Tuesday, February 19, 2008 12:05:01 AM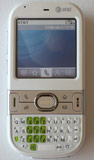 Palm has made the Centro smartphone available on the AT&T network today. The AT&T Centro debuts in Glacier white with a green accented thumboard. It is available online now at Palm.com and at AT&T retail stores for $99 with a 2-year service agreement and mail-in rebate. An "Obsidian" black version will be available in a month.
The AT&T Centro is a quad-band GSM/EDGE smartphone running Palm OS Garnet v5.4.9. It has a 320x320 pixel touchscreen display, Bluetooth v1.2, a 1.3 megapixel digital camera with video capture and 64MB of memory. For memory expansion it has a microSD slot.
Read on for more details and a photo gallery of the AT&T Palm Centro.
AT&T Palm Centro
The Centro has dimensions of 4.22" (L) x 2.11" (W) x 0.73" (D) (107 x 54 x 18.5 mm) and weighs in at 4.2 oz (119g). Palm's imaginary battery life rating is 4 hours talk time with 300 hours standby. It has a 1150 mAh capacity.
In addition to the interesting choice of keyboard color, the AT&T Centro also packs in some unique new software features. It is the first Palm OS device to ship with out the box AT&T Push to Talk support. The Nextel like service enables you to share presence information and have walkie-talkie like communications with other AT&T push to talk subscribers.
Users can purchase unlimited Push to Talk minutes with Nation Plans for $9.99 a month for each line and with FamilyTalk for $19.99 a month for each group (two to five lines). Customers also can use Push to Talk on a pay-per-use basis for $0.15 a minute.
The GSM/AT&T version also includes the more modern and user friendly phone interface and home screen which first debuted on the Treo 680.
The AT&T Centro also includes a Instant Messaging application which supports the AOM AIM, Windows Messenger and Yahoo! IM services. This application treats individual IM's as sms text messages, so your standard messaging fee's will apply. The device also includes a built in voice dialing application powered by VoiceSignal and a link to download MobiTV.
AT&T also makes a number of additional subscription based services available on the Centro. XM Mobile provides 25 channels of commercial free streaming radio for $8.99/mo. TeleNav's GPS and navigation service is also available, but requires an additional Bluetooth GPS receiver. MusicID is another interesting service that aims to identify popular song's and artists via a quick recording. The service costs $3.99 a month and can currently identify over 3 million titles.
The Palm Centro from AT&T is available at all AT&T retail stores and online for $99.99 after a two-year service agreement and a mail-in rebate. Unlimited e-mail and data access is available for $30 a month with AT&T's PDA Personal data package with a corresponding voice plan. Messaging packages are available beginning at $5 for 200 text, picture, video or instant messages. Unlimited messaging is available for $20 for individual plans and $30 for FamilyTalk plans.
For more information about the AT&T Centro be sure to read our Centro review or visit Palm.com for more details.
AT&T Centro Photo Gallery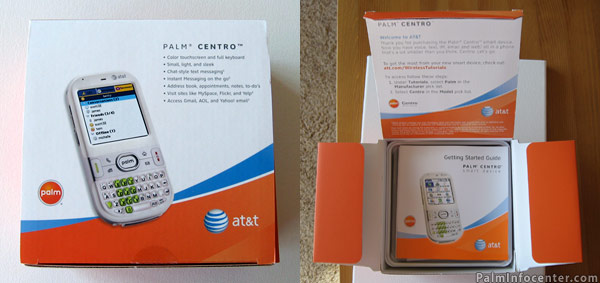 AT&T Centro retail box and packaging.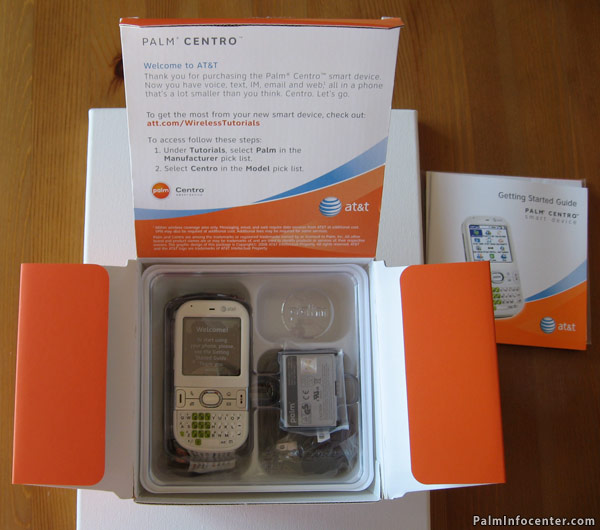 AT&T Centro unboxed.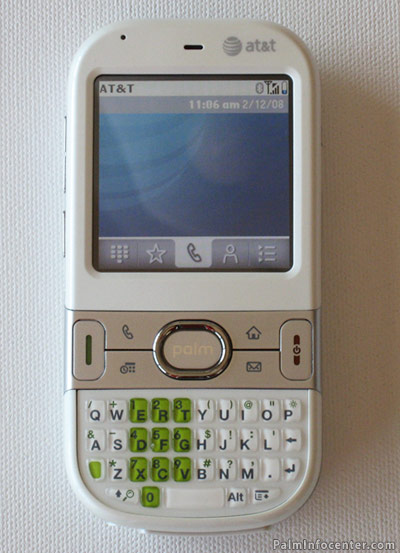 Frontal View with the default homescreen.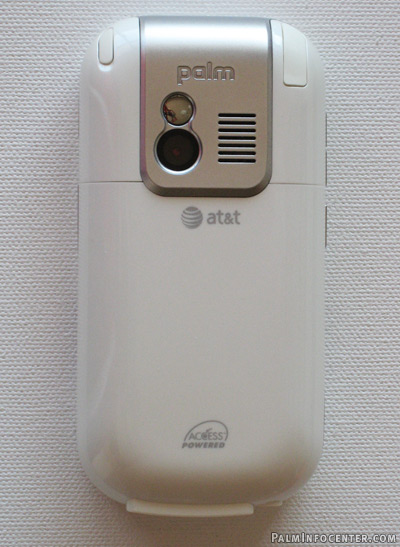 Back view.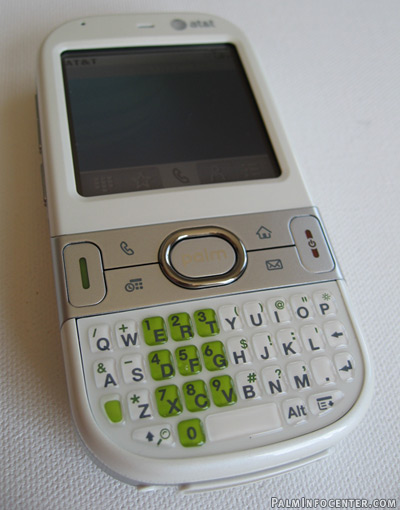 Glacial Centro on an angle.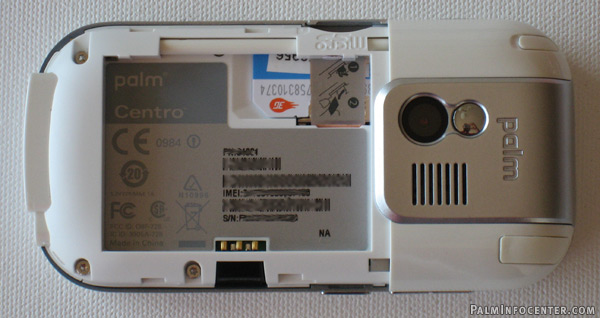 Battery cavity and SIM tray.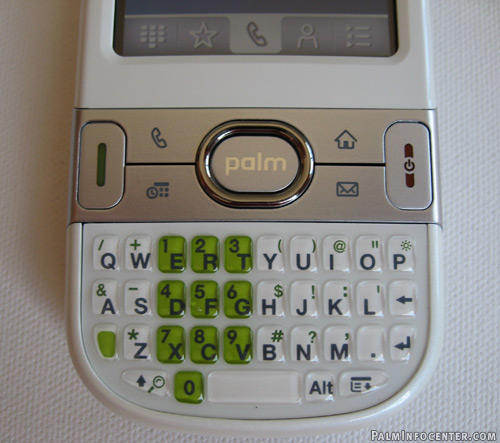 Green accented keyboard up close and personal.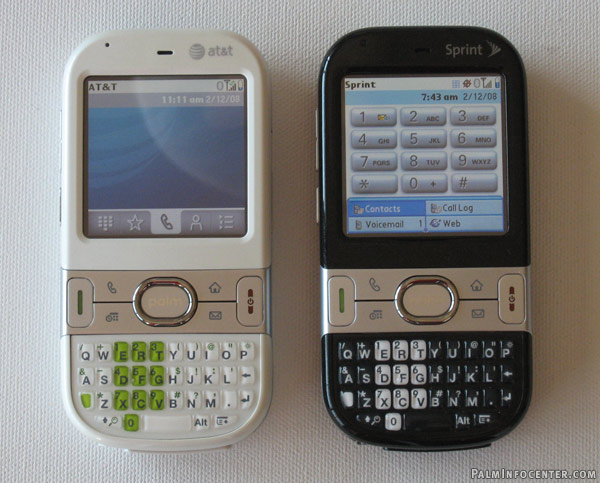 GSM Centro next to its CDMA cousin.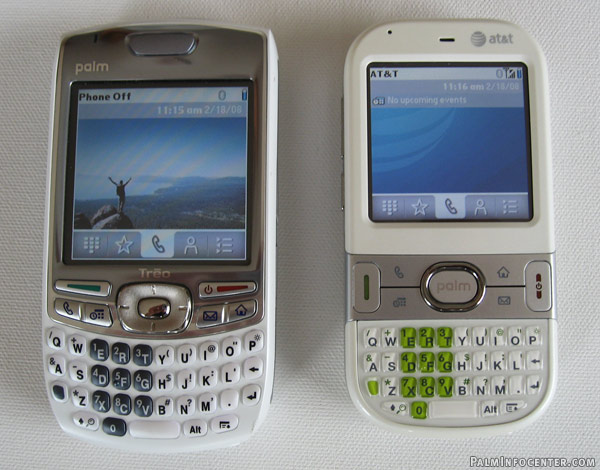 Arctic Treo 680 side by side with the Glacial Centro.
Article Comments
(36 comments)
The following comments are owned by whoever posted them. PalmInfocenter is not responsible for them in any way.
Please Login or register here to add your comments.