Palm's Open Secrets Exposed
Thursday, May 4, 2006 5:40:30 PM

Palm enthusiasts are second only to Apple enthusiasts in the energy they devote to speculation about what products are coming next. It's no surprise, really. Palm isn't quite as secretive as Apple when it comes to giving information about future product releases, but they do a pretty good job keeping their plans under wraps. That leaves the field wide open to all kinds of theories, based on past history, the occasional word that drops from an executive's lips, or fuzzy images "leaked" by Photoshop mavens.
Palm's Open Secrets Exposed
By: David Beers
May 4th, 2006
© PalmInfocenter.com
Palm enthusiasts are second only to Apple enthusiasts in the energy they devote to speculation about what products are coming next. It's no surprise, really. Palm isn't quite as secretive as Apple when it comes to giving information about future product releases, but they do a pretty good job keeping their plans under wraps. That leaves the field wide open to all kinds of theories, based on past history, the occasional word that drops from an executive's lips, or fuzzy images "leaked" by Photoshop mavens.
But if rumors and press release exegetics aren't your bag, you can learn a lot about what to expect from Palm in the coming years from a more authoritative source: Palm's own web site. The trick is to look carefully at the job postings, which often describe new product development in surprising detail. Let's take a walk through some recent job descriptions and see what we can learn. Sorry I can't provide links to the exact page in Palm's site. They use content management software that prevents this, but it's easy enough to find the ones I'm talking about if you want to read more for yourself.
Looking for Linux in all the wrong places?
The first thing that stands out--and has at least since I started checking in August of last year--are the openings for Linux engineers. The idea--I'll go out on a limb and say fact--that Palm has been working on a new Linux-based system for future Palm devices has been discussed quite a bit on this site. Whether or not you believe leaks by an analyst insider who states categorically that Palm's Linux OS is real and coming in 2007, the evidence from the job descriptions is pretty strong. Past and current openings for embedded Linux engineers have been replete with statements like "You will be responsible for the design and development of components of a new software platform." A new posting this month for a "Linux Tools Engineer" seems to indicate that Palm is starting to prepare development tools for this new platform:
"We're looking for an assertive candidate to help shape and maintain our Linux environments, and to deliver innovative tools to be used in creating Palm's world-class mobile devices. The tools include a wide variety of applications from hardware test utilities running on devices to debuggers running on the desktop."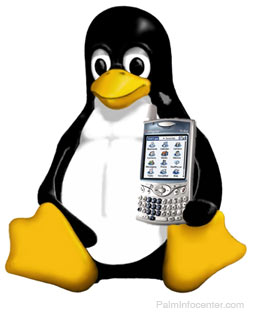 Software developers will recognize the subsequent reference to "Eclipse plugin development" as a sign that Palm is considering building off the same open source tool framework that PalmSource used as the basis for the Palm OS Developer Suite. I'll allow that the mention of "our Linux environments" could refer to internal workstation environments rather than device operating system products, but the reference to "utilities running on devices" is a good sign that this role is related to the "new software platform" mentioned in other postings. Palm has no need internally of new Linux tools for the Garnet development they've been doing for years, still less for the Windows Mobile products that require Microsoft tool chains.
Could Palm be gearing up to license the ACCESS Linux Platform rather than turning its back on PalmSource to build its own successor to Palm OS Garnet? Sure. Palm's Linux OS could be just a fallback plan and it's a good way to cultivate the Linux experience they need even if they end up licensing ALP. But this is where facts yield their ground to theories and rumors. I have mine. You make your own!
Tempted again by the Server Side
Moving on to other job openings we see "Java Server Side Engineer." Server side? When did Palm last develop software for servers? Palm used to operate proxy servers that accepted requests for web pages from the Blazer browser, looked up the desired content and served up a version of it that was optimized for small screens and slow wireless connections. They shut that service down last September, since all Palm and Handspring devices since the Treo 600 have shipped with faster radios and a capable new OS 5 browser that didn't require the proxy.
Palm also used to operate Palm.Net, which was arguably the first wireless network for handheld mobile computers (as distinct from mobile phones or pagers). That service delivered optimized content and wireless application data to the Palm VII wireless PDAs over what was then a pretty large American pager network. Not counting the BlackBerry service, which at that time worked only with pager-like email-only devices, Palm-Net delivered the first "push" email to PDAs thanks to the advent of the Palm i705. But well before Palm.Net ceased operation in August of 2004, Palm had stopped developing new devices for the network and the BlackBerry morphed into a real PDA that soon dominated the now hot push email market.
Everything else Palm has invested or considered investing in on the server side has died on the vine. So it's interesting that we now see signs of renewed interest through job descriptions like this:
"Development engineer for server side application and system software on new product development project. Responsible for all server development (design through implementation and release), working with device engineers and design lead on overall system architecture and design."
The posting speaks of "future applications and web services," experience with "embedded device component integration of server side applications" and working "very closely with Device architect to jointly make design and implementation decisions for the product being developed."
It's difficult to say what "the product being developed" is from this information other than the fact that it seems to involve integration--not mere transfer of documents or files--between server and device. Is it a new smartphone, or a new "something else" that uses mobile data networks to exploit the processing power and storage of a server farm?
Jeff Hawkins has been dropping infuriating hints about upcoming products of a secret "third business" at Palm, which are the implication of "of a world where everyone has a super high-speed Internet connection in their pocket and many gigabytes of storage, super-fast processors, audio, visual and multimedia." Before we consider what that implication might be, let's ask "is that a world that will be here any time soon?"
Actually, yeah. In fact, that world is already here for people who live in range of a 3G wireless network, because once you have the high-speed Internet coupled with voice and maybe a camera, all the rest--the "super-fast processors" and "gigabytes of storage"--is at your fingertips. It's on the server side.
What might Palm be thinking of doing with all that server power? Here again, the facts fail us and we're left with guesswork. The possibilities are pretty exciting, in my opinion. How about using your voice or a photo for inputting data or querying a search engine? Good voice recognition and optical character recognition are still impractical on devices constrained by their batteries to using slow processors, but a server can turn raw voice or image data into plain text and fire it back to the device in a flash. This could overcome one of the most persistent obstacles to the mass adoption of handheld computers: the awkwardness of data input using a stylus or tiny keypad. Of course, it's pure speculation whether this is what Palm is up to, but I offer it to suggest the enormity of the opportunity that broadband wireless data presents for the kind of integration of device and server described in this job posting. It's not just about watching TV on your handset.
One development that correlates intriguingly with this guesswork is the progress Jeff Hawkins' and Donna Dubinsky's new company Numenta has made in developing a new approach to machine vision. They have already demonstrated an early version of their software that they claim does a better job of recognizing objects from incomplete or noisy visual input than previous AI algorithms have achieved. Might Palm become one of Numenta's first licensees down the road? No one knows, but if they did, it's a sure bet that the software for interpreting audio or image data from the device would initially run on a server, not on the device itself.
Enough with the wild speculation. Looking a bit further into the engineering openings at Palm we can find more definite (and down to earth) clues about nearer-term plans for an integrated server/device product.
They can run, but they can't hide
One thing that keeps a lot of companies from deploying smart devices and software to their mobile employees is the hassle of keeping track of those devices, securing their data, and keeping them updated with the latest software and firmware. Once released "into the wild," mobile devices are a lot harder to administer and secure than desktop workstations, which tend to stay put, or at least stay in the building. This makes administering these devices a costly, error-prone affair.
Palm currently has an opening for a "FOTA Software Lead." FOTA stands for firmware update over-the-air. The Open Mobile Alliance (OMA) has created a widely adopted industry standard for device management called OMA Device Management (OMA-DM) of which FOTA is a part. The idea of OMA-DM is to enable an administrator to update the firmware or software of any device in the company remotely over the wireless network. This enables no-touch deployments of new software, remote disabling of devices that have been lost or stolen, and even flashing of the device's ROM with system updates no matter where the device might be lurking.
The FOTA Software lead's job at Palm will be the following:
"Lead effort with cross-functional team to design and developing support for OTA updating of Treo smartphones. This might include working with external vendors.

Work to define a roadmap and architecture for using OMA-DM to provide various services/functionality in a consistent way across Palmís various platforms."
Device management may not sound like the most exciting thing to end-users (which is most of us) but it's a very big thing for IT departments. Your IT department might be a lot more likely to issue you the latest Palm device if they didn't have to worry so much about how they were going to get it back from you to perform updates or what would happen if it fell into the wrong hands. OMA-DM is a Good Thing and I'm not aware of any smartphone or wireless handheld that currently ships with it out of the box. Perhaps Palm hopes to be the first.
Conclusion
Hiring people to create a new product and releasing the product are two different things. Products can be canceled for any number of reasons: engineering problems, changes in the competitive landscape, changes in the priorities of the product managers, or changes in the managers themselves. If you want to know how the chips will actually fall you should get in touch with your psychic advisor and she'll give you information that even Ed Colligan doesn't know. But if you want to know what Palm's plans are--what they are trying to execute on today and hope to ship in the years to come--looking at the job descriptions of the people they are hiring is a good place to start.
---
David Beers owns Pikesoft Mobile Computing which specializes in custom software development for Palm OS, Windows Mobile, and Java devices. He posts his thoughts on mobile technology and software development at his blog, Software Everywhere.
Article Comments
(23 comments)
The following comments are owned by whoever posted them. PalmInfocenter is not responsible for them in any way.
Please Login or register here to add your comments.