More Details On Foleo Video Support
Monday, August 27, 2007 9:09:27 AM
After a recent posting on his blog in which he stated he'd "been busy with a lot of detailed work on speeding up the video playback on the Foleo", Palm software developer Ben Combee has posted some more information on the Foleo's video capabilities, as well as putting a damper on the possibility of Flash video support any time soon. Seems that while Foleo will indeed use its built-in Marathon accelerator for video functions, Flash video is a little different:
"The Foleo hardware is capable of playback of several video formats as the Marathon 2700G chip accelerates the operations involved in H.263, MPEG-2, and MPEG-4 video. It is possible to use the hardware to support a standalone video player like TCPMP.
However, with Flash video, the problem is that the video stream is just one input into the Flash animation engine. Instead of showing the decoded video directly on the screen using an overlay, the decoded video data has to get copied from the Flash plugin to the the web browser, maybe with a stop in the middle to overlay graphics, then from the browser core to the application window, and then from the app window to the screen. All of that work bogs down the system enough to make playback very choppy.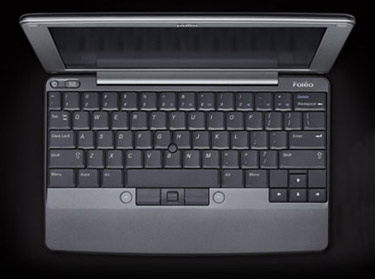 As of the current system software build, Flash video isn't supported. We'd like to change that, but I can't promise anything yet ."
The Foleo has copped a lot of flak for its limited built-in multimedia capabilities, so it's not surprising that Palm are working on Flash video - especially after Walt Mossberg's somewhat embarassing "It won't do the hottest thing on the web?" question to Jeff Hawkins, at the Foleo's debut. But it's fairly safe to assume that eventually, a way will be found: if Palm OS Garnet can do it, then so too should the Linux-powered Foleo be capable.
Ben has also recently shared some more detail on the recent "sync issues" that were cited in last week's Foleo delay rumor report. In short Ben writes the Barron's report was an oversimplified version of the truth. The sync problem seems to be intermittent and crops up only over time under a lot of email load - discovered over the past 6 months during stress testing.
Article Comments
(51 comments)
The following comments are owned by whoever posted them. PalmInfocenter is not responsible for them in any way.
Please Login or register here to add your comments.

Only the first 50 comments are displayed within the article.
Click here for the full story discussion page...