Palm Foleo Hands On Gallery
Thursday, May 31, 2007 4:38:27 PM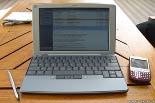 I got some hands on time with the Palm Foleo yesterday at the D Conference and have put together this detailed photo gallery. I also got some more details about the Foleo and was able to sit down with Jeff Hawkins for a brief conversation between sessions at the WSJ D Conference.
Read on for the full article and photo gallery.
The Palm Foleo was officially announced by Jeff Hawkins yesterday at the Wall Street Journal's D: all things digital Conference in Carlsbad, California. I got to sit down for a brief chat with Jeff Hawkins, along with Dieter Bohn from TreoCentral and Ina Fried from News.com. Dieter has also posted a good write up of the chat, which you can check out here.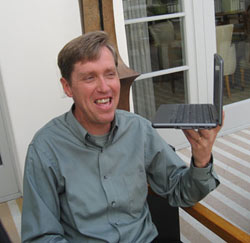 Hawkins is truly excited and enthusiastic about his latest invention, as you would expect. What surprised me the most is the level of optimism he has for the Foleo. In fact, he feels the Foleo is a more important invention for Palm than the original Pilot and Treo. He commented that the Foleo is the "best idea I've ever had" and he thinks it will eventually become Palm's biggest product line in the future. He also envisions the Foleo will become much more than a email companion as developers create unique new uses for the device.
He commented that the Foleo changes the way he looks at smartphone design. With the main problems of screen real estate and a large keyboard taken care of with a Foleo mobile companion, it opens up new possibilities with smartphone hardware according to Hawkins. He cited an example of carrying around "tons of storage" and even said a all-screen Treo without a thumboard was a potential design possibility.
If anything, the focus here was on utility not style. However, I was definitely impressed with the simple and clean design of the Folio. The exterior shell has a soft rubbery feel to it and the device is refreshingly lightweight. There are no hinges or latches visible, yet the display lid stays sturdy when opened. The keyboard seemed nice in my brief encounter, it really reminded my of Palm's accessory series of portable keyboards for Treos. A menu key, the main applications button and an alt button are located where the usual control and windows/apple key would be found. There are also two forward and back buttons to the left and right of the mouse buttons. The scroll wheel below the spacebar is a nice touch, however the eraser-head mouse is an unusual choice. Palm says the Foleo's usb port will support external pointing devices, like external mice, as well as usb flash drives.
Make no mistakes about it, however Palm tries to position this product it will always drawl comparisons with laptops. However, to call it a laptop simply would not do it justice. It is more of a new breed of mobile computer that is much more purposed to be a conveniently portable, smartphone extension that allows you to take manage the typical out of the office type functions that smartphone typically fall short on. As a simplified, easy to use Linux Internet appliance it's actually quite competitive than more complex, full fledged portables. As it stands now, I think Foleo screams out for more development and productivity applications, time will tell how this one unfolds.
Click any picture below for a larger, high-res version.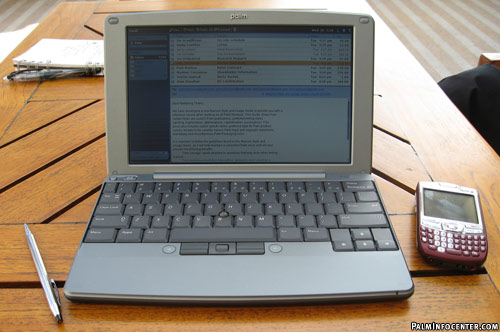 Foleo showing the email Inbox with a paired Treo 755p.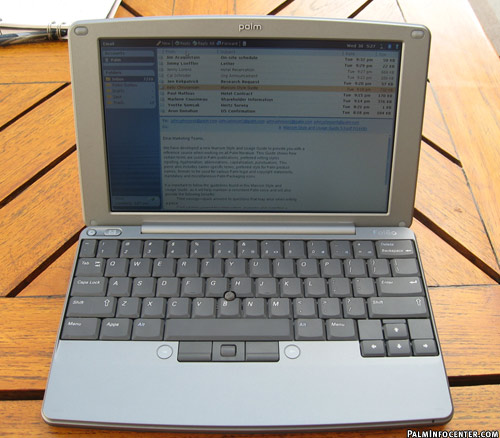 Another head on view.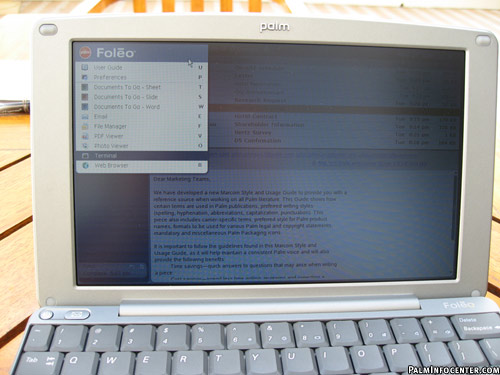 The Foleo application launcher.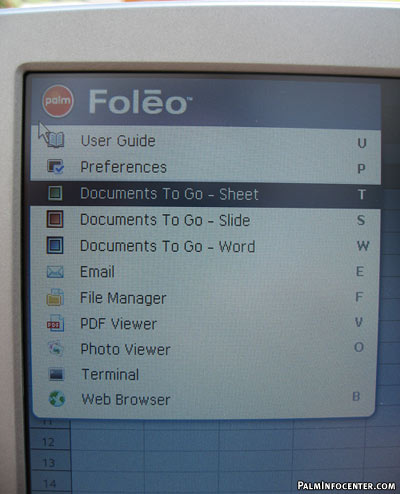 Super close-up of the app launcher.

Size comparison with a Treo 755p.

Size comparison with a Nokia N800.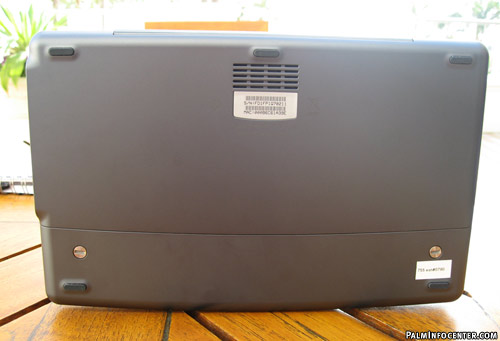 Bottom of the device.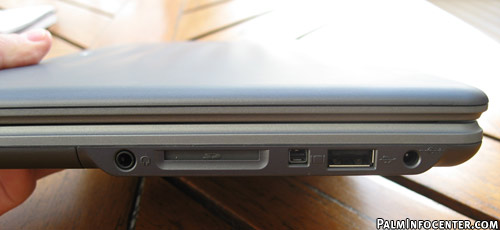 Side view with the headphone jack, SD slot, video out, USB and power connector.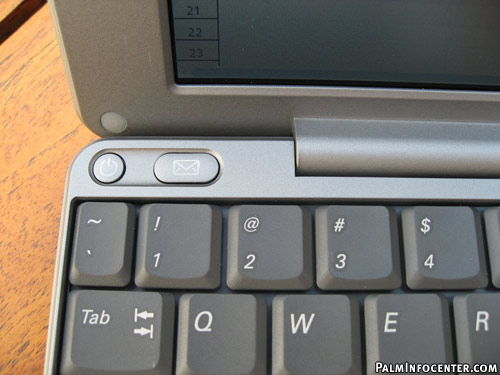 Close up of the power and email buttons.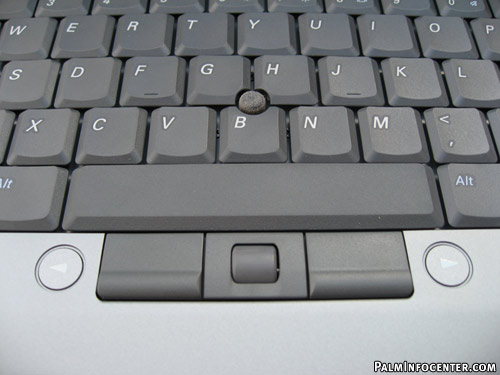 Close up of the keyboard and navigational area.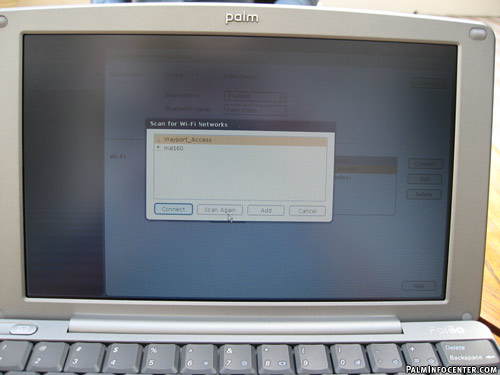 Searching for a Wi-Fi connection.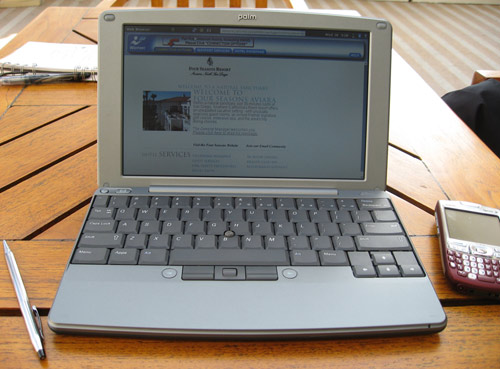 Showing a web page.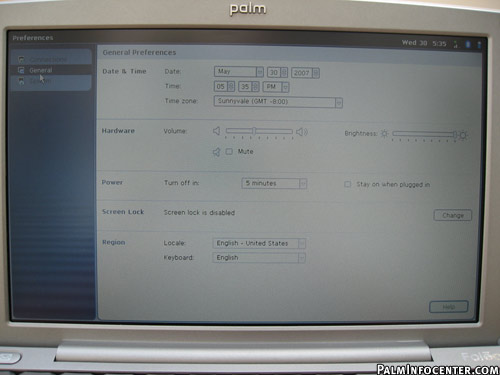 General Preferences screen.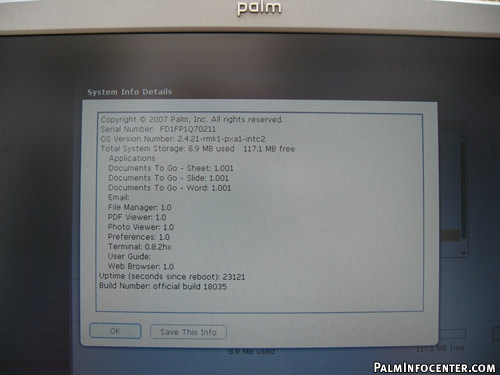 System Information screen.
For further reading, check out the Foleo announcement and with more details in our take on the Foleo webcast.
Article Comments
(148 comments)
The following comments are owned by whoever posted them. PalmInfocenter is not responsible for them in any way.
Please Login or register here to add your comments.

Only the first 50 comments are displayed within the article.
Click here for the full story discussion page...