Palm Announces New Foleo PIM Software and Games
Monday, June 18, 2007 3:29:27 PM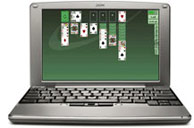 Palm today announced three new third party applications for the Palm Foleo when it ships later this summer. MotionApps has announced its mDayscape Personal Information Manager, which will provide a sync-able calendar, tasks and contacts application.
Astraware has also announced the first two games for Palm's new Foleo mobile companion -- Astraware Sudoku and Solitaire and promised that additional titles will follow.
mDayscape
MotionApps' mDayscape is a Personal Information Manager developed natively and exclusively for the Foleo mobile companion. The application is simple and easy to use with Foleo's rich user interface. mDayscape includes contacts, calendar and tasks, three powerful applications tightly integrated with each other, the Palm Foleo and the Treo smartphone.
"Bringing a contacts, calendar and tasks application to the Foleo further increases usability of the Treo and enhances the user experience in a continued shift away from the desktop and toward a smartphone as a center of computing," said Voja Lalich, chief executive officer of MotionApps. "All of us at MotionApps are very excited to announce the launch of mDayscape on Palm's first mobile companion product."
"Using MotionApps' Quick Add feature, a user can add a new calendar event in seconds, and the event will be mirrored automatically on the user's smartphone. All this is done with the comfort, efficiency and convenience of the full-size keyboard and wide screen on Foleo," said Mark Bercow, senior vice president of business development for Palm, Inc.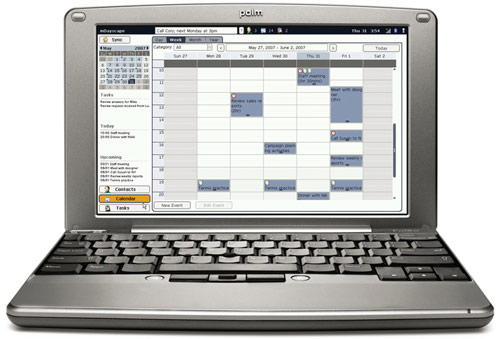 Astraware Sudoku and Solitaire
Astraware's Sudoku and Solitaire receive the honor of being the first games announced for the Foleo platform. Both titles are currently available for Palm OS and Windows Mobile as well.
Astraware Sudoku is a logical puzzle game suitable for players of all abilities. Features include six levels of difficulty, pencilmarks in a choice of styles, optional completion and tracking of pencilmarks plus an advanced hint system. In addition, it comes with a selection of built-in puzzles and, after registration, allows the addition of pre-built puzzle packs.
Astraware Solitaire features 12 of the most well-known and best-loved single-player card games including Klondike, Spider, Freecell and Pyramid. Each game has a wide range of custom gameplay options so users can enjoy the games with their favorite variations on the standard rules. The game's style and interface has been designed to mirror the feeling of playing with real cards and offers a range of display options as well as detailed statistics to track progress. Astraware Solitaire has been optimized for the high-resolution display on the Foleo mobile companion and for use with the trackpoint controller.
"The Palm Foleo is a unique and exciting new type of device, and we're thrilled to make two great popular games available for its users," said David Oakley, chief technology officer for Astraware. "The Foleo is an ideal companion for high-powered, time-starved executives, and Solitaire and Sudoku are ideal games to let them relax once their work is done."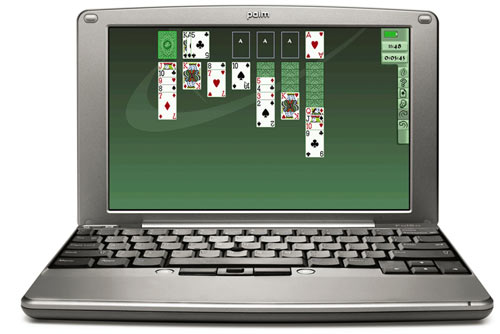 By building the Foleo on an open Linux-based platform and publishing the tools developers might need, Palm hopes to establish a vibrant developer community to create new applications that extend the mobile companion's built-in capabilities. Astraware demonstrates the ease with which exciting technology and applications can be ported to the Foleo mobile companion.
"Business productivity is a major driving force for mobile computing; however we also believe in the importance of balancing work and personal time," said Mark Bercow, senior vice president of business development for Palm, Inc. "This is why we give mobile professionals the option to relax with a game of solitaire or a stimulating puzzle during downtime."
Article Comments
(95 comments)
The following comments are owned by whoever posted them. PalmInfocenter is not responsible for them in any way.
Please Login or register here to add your comments.

Only the first 50 comments are displayed within the article.
Click here for the full story discussion page...