Access Linux Platform SDK Released
Monday, February 11, 2008 7:36:22 PM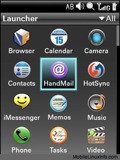 Access today announced general availability of its SDK and development tools for the Access Linux Platform. The company has also released a Garnet VM Compatibility Kit in conjunction with the new developer tools, which enables developers to test their Palm OS Garnet applications' compatibility with ALP.
In addition to the SDK, the company has announced some major new partnerships. Access is joining Orange in joining the LiMo Foundation, a non-profit organization working to create a cross compatible mobile Linux software platform. Access has also announced new partnerships with Wind River Systems and MontaVista Software.
Access Linux Platform SDK
The ACCESS Linux Platform Development Suite is now immediately available to all registered members of the ACCESS Developer Network. The Development Suite is a complete, integrated development environment (IDE) that leverages open source tools such as Eclipse and Glade, integrated and extended for the needs of mobile applications. The ALP Development Suite includes all the necessary components, tools, samples and documentation to develop, run, test and debug native applications for mobile devices based on the ACCESS Linux Platform.
The ALP SDK kit includes:
A complete Eclipse-based set of development tools
The Glade 3 Interface Editor for GTK Apps
The ACCESS Linux Platform Simulator which runs on the Linux desktop and provides seamless application debugging
A Compilation Toolchain: gcc, linker and gdb
The VirtualPhone Tool which simulates a carrier network for telephony applications
Scratchbox, which enables command-line development and cross-compilation for ARM device targets
Headers and libraries
How-To Documentation and an Integrated API Reference
Garnet VM Compatibility Kit
Also freely downloadable from the newly created ADN Portal is the ACCESS Garnet VM Compatibility Kit, a stand-alone kit enabling developers to test their ACCESS Garnet OS-based applications' compatibility with ACCESS Linux Platform. The ACCESS Garnet VM provides the ability to run existing ACCESS Garnet OS (formerly known as Palm OS Garnet) applications on the ACCESS Linux Platform.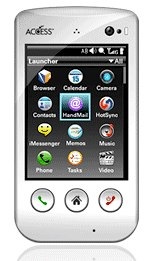 "We have a great history building a successful developer ecosystem and supporting mobile developers," said Larry Berkin, senior director developer ecosystem & technology acquisition, ACCESS Systems Americas, Inc. "By making the ACCESS Linux Platform Development Suite and ACCESS Garnet VM Compatibility Kit freely available, we begin building and growing a robust mobile Linux application ecosystem benefiting developers, operators and handset manufacturers while providing end users a choice of market-ready applications."
Successfully field-tested by select ISVs since early 2007, the ACCESS Linux Platform Development Suite has also been productively used by developers creating mobile applications for the Orange Application Package for ACCESS Linux Platform that is part of the Orange Signature strategy intended to deliver a consistent customer experience across a variety of devices and applications.
The newly created ACCESS Developer Network Portal is a community-driven website designed to stimulate development of mobile applications for ALP. In addition to technical tools and documentation, ADN provides new social networking features to facilitate developer community interaction via discussion forums and feedback mechanisms that include a bug tracking and feature request system.
Article Comments
(114 comments)
The following comments are owned by whoever posted them. PalmInfocenter is not responsible for them in any way.
Please Login or register here to add your comments.

Only the first 50 comments are displayed within the article.
Click here for the full story discussion page...