Access Releases Updated Garnet VM for Nokia Tablets
Thursday, May 29, 2008 4:27:56 PM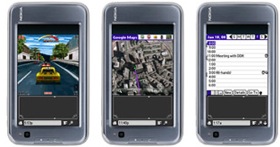 Access has released an update to its Palm OS Garnet VM for Nokia Internet Tablets. New features in the Garnet VM Beta 2 (v1.01b) include full screen support, three hot-swappable display modes (portrait full screen, portrait windowed and portrait landscape), improved performance and various compatibility and app specific updates. Notable new apps that are now listed as compatible include: Google Maps, Snappermail, Pocket Tunes, Kinoma Player 4 EX and CorePlayer.
The Garnet VM is a "virtual machine" essentially acts as an emulator allowing you to run Palm OS applications on a Nokia N770, N800 and N810 Internet Tablet. it supports over 30,000 native software applications written for the Palm OS, including some of the most popular mobile applications on the market, such as Google Maps, Snappermail, DateBk5 and perennially favorite games like Bejeweled, PacMan and Sudoku.
The Garnet VM runs compatible Palm OS applications with a 320 x 480 screen resolution. There are settings to change the default storage size, display configuration and storage heap. Basic version of the Address Book, Calculator, Date Book and Memo Pad are included. Users are able to install any Palm OS application and can configure compatibilty per app (memory, display and device model).
The Garnet VM for Nokia Internet Tablets also includes Graffiti 1 character recognition, TCP/IP Networking support, the ability to Network Hotsync and language support for English, French, Italian, German and Spanish.
You can check out our earlier article with pictures and video demo of the first version of the Garnet VM released in Nov '07.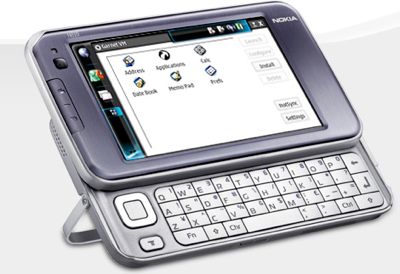 The Nokia N770, N800 and N810 Internet Tablets are part of the Nokia Nseries range of high performance multimedia computers. The tablets run a customized version of Debian Linux and include built in Bluetooth and Wi-Fi wireless connections and a large high resolution displays at 800 x 480 pixels.
Versions of the Garnet VM are available for Internet Tablet OS Software versions 2006, 2007 and 2008.
Article Comments
(72 comments)
The following comments are owned by whoever posted them. PalmInfocenter is not responsible for them in any way.
Please Login or register here to add your comments.

Only the first 50 comments are displayed within the article.
Click here for the full story discussion page...