Additional Treo Pro Software and Hardware Details
Friday, August 15, 2008 5:28:08 PM

Following up on today's earlier report and slew of leaked images, even more Treo Pro details are emerging. With the device's core specifications confirmed, a new post by the original tipster Scottymomo has confirmed some of the device's software bundled software as well as some of the particular hardware quirks and memory specifications of the device.
As of this writing, nearly every relevant detail of the long-rumored Treo Pro/850 has been revealed aside from any discussion of its stylus, screen size, pricing, carrier availability and release date. Read on for some further details.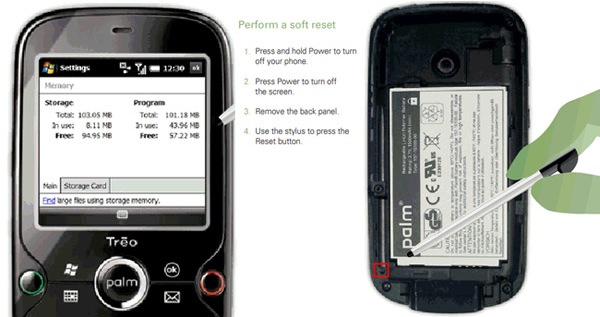 Includes the 800w screensaver
HTC task manager is included (accessible from the today screen)
Memory info was listed as:
Storage Memory Total: 103.05mb
Program Memory Total: 101.18mb
Program Memory in use (not sure what was running at the time though): 43.96mb Free: 57.22
Comm Manager with options to turn on off Airplane Mode, Phone, BT, Wifi, Microsoft Direct Push, Data connection
MicroSD card isn't under the battery but you need to remove the battery cover to insert/eject it (push/push method, similar to the 750 but only accessible with the battery cover removed)
Expansion card supports up to 32gb
Red End key turns on the screen, takes you back to the today screen if the screen is on, end hangs up calls (not sure if it turns the screen off, but that might only be available from the power button at the top). Power button at the top turns the screen off and press and hold turns off wireless.
Some apps that showed up in the programs menu included: Adobe Reader LE, Windows Messenger, Java (Esmertec), Internet Proxy, Telenav, Streaming Media (assume this is HTC app), Sprite backup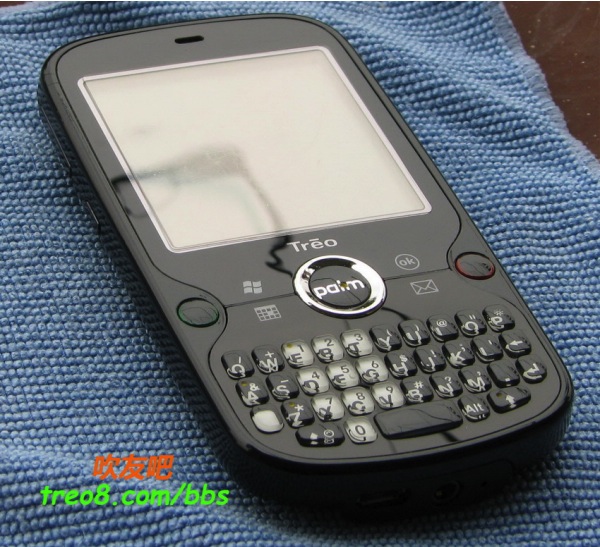 32GB microSDHC card support is an encouraging sign, seeing as 32GB fullsize SDHC cards are just trickling onto the market and microSDHC cards are only available up to 8GB at the moment. You can find the full discussion thread here.
Article Comments
(13 comments)
The following comments are owned by whoever posted them. PalmInfocenter is not responsible for them in any way.
Please Login or register here to add your comments.