Motley Fool Asks: Is the Pre Dead on Arrival?
Wednesday, April 15, 2009 12:16:11 PM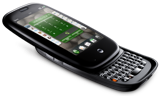 An exceedingly Palm-pessimistic article has just been posted by the Motley Fool concerning the bleak prospects for the upcoming Palm Pre handset. Entitled "Palm's Pre: Dead on Arrival", and written by MF's Tim Beyers (no stranger to Palm-related pieces in the past), the article in the Fool's High Growth Investing section paints a grim picture for both Palm and their longtime carrier ally Sprint.
As the main basis for his piece, Beyers cites research statistics pulled from a recent Changewave survey of 4,292 smartphone buyers. Despite the positive early buzz and strong CTIA and CES hype for the Pre and WebOS (not to mention the recent announcement of Motion Apps' "Classic" Palm OS emulator for WebOS), only 4% of the survey's respondents reported an intent to purchase the Pre upon its release sometime later in the first half of the year.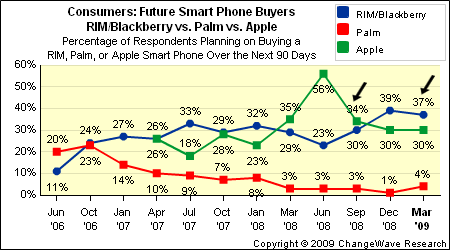 Beyers goes on to ultimately state that the current smartphone platform leaders RIM and Apple look to continue their leadsership in the sector and have little to fear from Palm or Sprint, despite the solid initial impressions of the Pre's hardware and the WebOS software.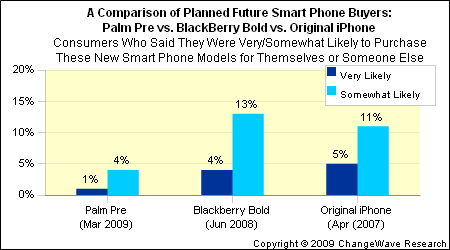 The article, while arguably overly gloomy, does take into account a number of valid reasons some users are refusing to switch to the Pre at this stage, such as the lack of firm plans for a GSM version, the unavailability of the Pre on Verizon, and Sprint's requirement that the affordable SERO plan cannot be attached to a Pre.
Article Comments
(30 comments)
The following comments are owned by whoever posted them. PalmInfocenter is not responsible for them in any way.
Please Login or register here to add your comments.