Palm Announces the Palm webOS
Thursday, January 8, 2009 1:19:57 PM

Palm's next generation platform is officially entitled the Palm webOS. Palm says the user experience is developed around multitasking and the simplicity of a web browser. It features a web based application suite and supports touchscreen finger based input, background applications and is tightly interconnected with the Internet and various web services.
The Palm webOS developer environment is called Mojo and Palm has just posted a set of preliminary developer information and SDK details. The Mojo Application framework is based on HTML5, CSS, and JavaScript web development standards. Applications shown so far have featured gesture-based navigation and scrolling, animated transitions and tilt sensor orientation.
The Palm Pre will be the first phone based on the new platform. The Pre is scheduled to be available exclusively from Sprint in the first half of 2009.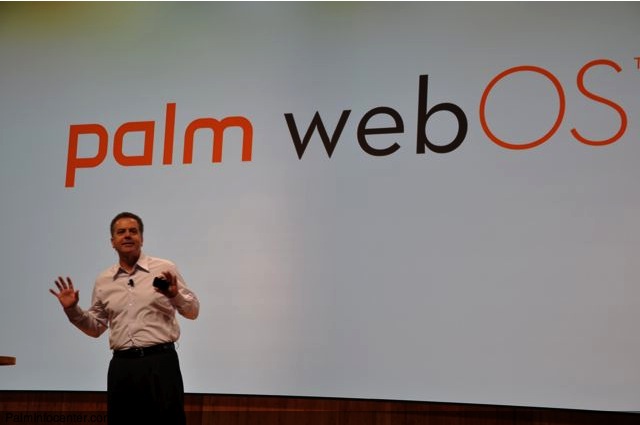 Mojo SDK
Palm says the Mojo SDK will include sample code, documentation, and development tools. An Eclipse-based IDE is included, and you will also be able to use your choice of tools to build WebOS applications. The Mojo SDK is currently in private prerelease, and will be available later this year as a free download from the Palm Developer Network.
Palm also says an on-device application catalog will be built in as well.
The new platform introduces Palm Synergy(TM), a key feature of webOS that brings your information from all the places it resides into one logical view. You don't have to worry about tracking multiple calendars, contacts and messaging applications.
Linked contacts - With Synergy, you have a single view that links your contacts from a variety of sources, so accessing them is easier than ever. For example, if you have the same contact listed in your Outlook(3), Google and Facebook accounts, Synergy recognizes that they're the same person and links the information, presenting it to you as one listing. And if you update a contact on your webOS device, it also will be updated in your various accounts, whether on a personal computer or on the web.
Layered calendars - Your calendars can be seen on their own or layered together in a single view, combining work, family, friends, sports teams, or other interests. You can toggle to look at one calendar at a time, or see them all at a glance.
Combined messaging - Synergy lets you see all your conversations with the same person in a chat-style view, even if it started in IM and you want to reply with text messaging. You can also see who's active in a buddy list right from contacts, and start a new conversation with just one touch.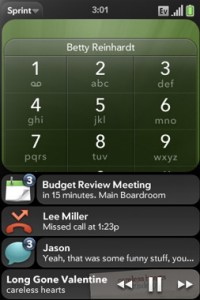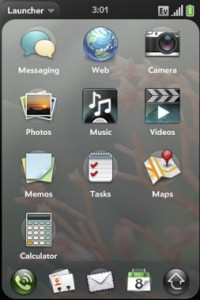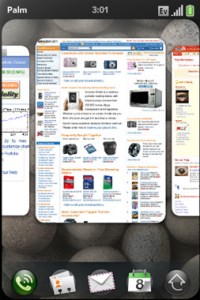 "Palm products have always been about simplifying lives and delivering great user experiences," said Ed Colligan, Palm president and chief executive officer. "webOS and Pre bring game-changing simplicity to an increasingly mobile world by dissolving the barriers that surround your information. It's technology that seems like it's thinking ahead to bring you what you care about most - your people, your time, and your information - in the easiest and most seamless way."
More Palm Pre Coverage
Article Comments
(129 comments)
The following comments are owned by whoever posted them. PalmInfocenter is not responsible for them in any way.
Please Login or register here to add your comments.

Only the first 50 comments are displayed within the article.
Click here for the full story discussion page...