Editorial: Keep Fighting The iTunes Fight, Palm
Wednesday, September 23, 2009 10:06:25 AM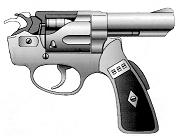 Back in July, when Palm defiantly re-hacked their webOS Media Sync feature to circumvent Apple's blatantly anti-consumer iTunes hardware lockout, the plucky underdogs didn't just settle for blowing an insolent raspberry at Apple via their official company blog: they also audaciously took the risky strategy of publically dragging a third party into the dispute, by officially complaining to the USB Implementers Forum about what they called Apple's "improper use of the Vendor ID". Unfortunately for Palm, the gamble has not paid off and has in fact completely backfired.
The USB-IF finally responded to the complaint yesterday, and not only have they dismissed Palm's allegations of improper use by Apple but have also informed the company that their own method of accessing iTunes - which alters the Palm Pre's Vendor ID to make it appear as an Apple device - is a "potential violation" of the official Vendor Identification Number policy. The USB-IF has requested that Palm clarify their intent and "respond to this potential violation within seven days".
Should Palm continue with this course of action? Is the USB-IF lily-livered, fraidy-cat, a wimp or just plain chicken? Read on...
The quotes (via the AllThingsD Digital Daily blog) from the USB-IF's letter:
"In the view of the USB-IF, Palm's allegation (if true) does not establish that Apple is using its Vendor ID (VID) contrary to the USB-IF's policies. Therefore, under present USB-IF policies, the USB-IF does not consider the alleged use, without more, to be 'improper.'"

...

Your letter also states that:

"Palm will shortly issue an update of its WebOS operating system that uses Apple's Vendor ID number for the sole purpose of restoring the Palm media sync functionality."

I attach for your information the USB-IF's adopted and published policy regarding Vendor Identification Numbers (VIDs). Under the Policy, Palm may only use the single Vendor ID issued to Palm for Palm's usage. Usage of any other company's Vendor ID is specifically precluded. Palm's expressed intent to use Apple's VID appears to violate the attached policy.

Please clarify Palm's intent and respond to this potential violation within seven days.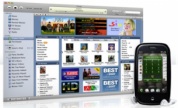 In other words: naughty naughty, Palm. The company's response to Digital Daily was brief, and worryingly weak:
"We engaged with the USB-IF because we believe consumers should have freedom and choice in how and where they use the non-rights managed media they already own. We are reviewing the letter from the USB-IF and will respond as appropriate."
What are Palm to do now? The consequences that would result from them continuing to violate the rules are hardly dire (so far as Yours Truly can tell). The benefits of being a member of the forum are listed on the USB-IF website:
Eligibility to participate in free USB-IF sponsored quarterly Compliance Workshops
Free Vendor ID (if one has not been previously assigned)
Opportunities to participate in USB-IF marketing programs and events, such as retail newsletters, store endcaps, featured products, etc
A company listing in the USB key contacts list
Eligibility for inclusion in the USB current products list on the usb.org web site and in periodic USB-IF retail newsletters
A waived logo administration fee when joining the USB-IF logo program
Discounts on Developer Conferences, products in the e-store, etc
Eligibility to participate in Device Working Groups
3 free CDs of the specifications and the ability to request 2 hardcopy spec books to new members of the USB-IF
And many others...
So the price Palm would have pay in order to continue being able to directly sync with one of the world's most popular packages of desktop media software - not to mention America's biggest music retailer - is pretty much... nothing. It's been suggested elsewhere that Palm should give up the fight and bow to Apple's bullying, and if we're to be totally honest it can't be denied there is a small amount of merit to that argument: namely, providing certainty to Palm's own customers, who currently face short delays of a few weeks every time Apple breaks Media Sync.
But that attitude doesn't sit well with me. In fact it sits very poorly: Apple's behaviour in deliberately locking out the Pre reeks of arrogance, and implies that they either (a) honestly think they're in the right when they turn all other competing hardware manufacturers into second-class citizens of the iTunes media ecosystem - in which case they need a bloody good slap - or (b) simply don't care if they look like jerks. In which case an even bigger slap is called for.
When a company grows to such a massive size as Apple has in the media market it must shoulder certain responsibilities to consumers, in not using their immense muscle to force people into buying one product so as to enjoy the full, unimpeded usage of another. In this case, iTunes and its accompanying Store has clearly become so popular that its customers can no longer be credibly expected to all desire to be iPod/iPhone owners.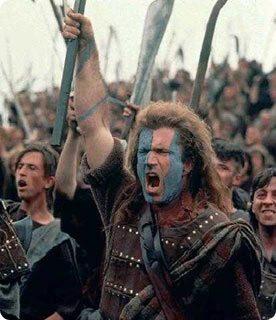 The fact of the matter is that there is nothing special software-wise about the way an iPod or iPhone syncs with iTunes: as Palm has demonstrated, it's a very simple matter to implement direct iTunes sync without any help from Apple. Apple are blocking Palm simply because they can, not for any technical reason.
The assertion has been made that Palm are being "lazy" by not building their own separate iTunes sync client. That's a load of crap: they're doing both their own and iTunes Store customers a favour, by offering a real hardware alternative to the iPod and iPhone and not forcing users to install yet another piece of third-party software on PC's that already carry far too much bloat.
Despite their near-monopoly on the digital audio player market and incredibly strong financial and mindshare positions, Apple still seem to want to play the underdog. It is simply no longer true, and it's time they started behaving like the leaders they've become. Apple used to be the anti-Microsoft. Nowadays? Cupertino looks a lot like Redmond, circa 1998, tying their various products together into an unholy anti-competitive bundle.
It's obvious that a big part of Palm's continued defiance is the valuable press coverage that it continues to generate for the company. But even if all this was just a cynical media strategy on Palm's part, who cares? The end result for consumers is the same: a more open ecosystem. iTunes Media Sync dovetails perfectly with Palm's strategy with their Synergy aggregation software, which allows users to decide which software services they would like to use, rather than being confined to a single first-party solution.
So this blogger urges you, Palm: keep fighting! A USB logo on your box is practically worthless.
Article Comments
(42 comments)
The following comments are owned by whoever posted them. PalmInfocenter is not responsible for them in any way.
Please Login or register here to add your comments.