Tech Center Labs USB Charger Review
By: Kris Keilhack
February 19, 2007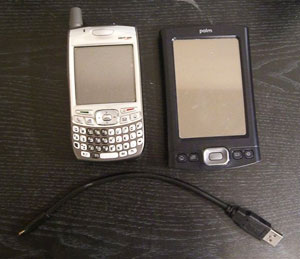 The fine folks at Tech Center Labs (aka Tale Stuff) have been producing a slew of high-quality peripherals for Palm OS devices for a number of years. Iím glad to see this tradition continued with their newestóand most elegantly simple ó product yet.
The TCL USB Charge Cable is ten inches in length and has a standard Palm Athena/MultiConnector tip at one end and a standard USB connector at the other end. The cable works with all Athena/MultiConnector Palm devices and any computerís USB port. It is available now for $12.95 + shipping direct from TCL.
Testing Methodology & Observations
I tested the charger on my Treo 700p and Palm TX and had no problems whatsoever. There was even enough voltage coming through the USB port on the front of my PC to cause the Treoís charge LED to illuminate. On some older Palm products trickle charging would occur only if the Palm USB driver was installed and/or if certain USB Hotsync cables were used.
Iím also glad to report that I didnít have to install a Palm USB driver or any other such tomfoolery on my work PC. This is a power-only connection and thatís fine with me. I Hotsync to my home PC and I perform regular backups to SD card so Iím only concerned about the charging aspects of this cable!
While I have not had time to do any extensive charge tests, the cable appears to charge my 700p slightly faster than the Palm Treo cradle connected via USB only. Batteries ranging from the OEM Treo 1800mAh battery to the extended Seidio 2400mAh and 3200mAh batteries posed no problems for the charger. I noticed no differences between being plugged into the ports on the front of my Antec case, directly into my motherboard, or my Acer laptopís ports.
Pros:
Completely unobtrusiveóno Windows driver searching when the connection is made. Great for school/work/shared PCs.
Easy to carry and super lightweight
The stiff cord appears to be durable and built to last
Reasonably priced and includes a nifty carrying case!
Cons:
No arrow indicating proper orientation into the Palm device--could be confusing for some users. This is my only real complaint about the product.
Slower charging rate than AC charger solutions
No Hotsync functionality (assuming you care about synching while on the road)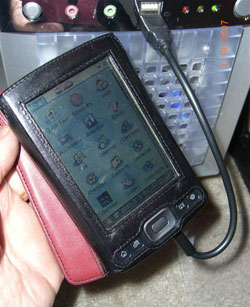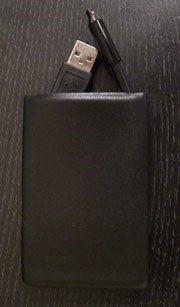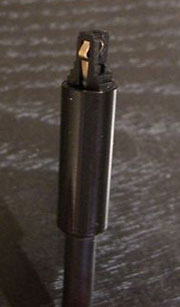 Conclusion
Tech Center Labs have produced another essential for Palm power users on the go. This little charge cord, while not the most stylish thing on the block, is an excellent value. I even like the sturdy carrying case!
Iíd just like to see a directional arrow and/or some indents on the side of the cable to help orient the cable for proper insertion by those with less-than-perfect eyesight or in a dark environment.
While Iíd still take my Palm-branded AC charger on a longer trip, the brilliant and affordable TCL charger only does exactly what it promises to do. This simplicity, combined with the small, lightweight design, makes it my perfect laptop or work computer companion.
My Rating:

4.5 / 5
Article Comments
(5 comments)
The following comments are owned by whoever posted them. PalmInfocenter is not responsible for them in any way.
Please Login or register here to add your comments.