Hellfire: Apache vs Hind for Palm OS Review
By: Kris Keilhack
March 13, 2007
Built on a modified version of the same engine powering the earlier GTS Racing, Hellfire: Apache vs Hind is essentially Astraware and Pazzazz Games' 3D take on the classic Choplifter action title. This single player-only game offers the player a choice of commanding either an American or Russian gunship through a variety of global hotspots.
During each mission, the player must not only obliterate the enemy forces but also attempt to rescue of your captured comrades held in hardened bunkers. There are 16 missions of combat action featuring realistic pre-rendered player helicopters with accurate weapon loadouts and capabilities.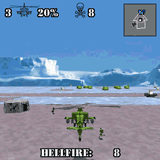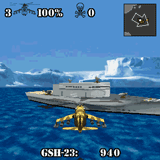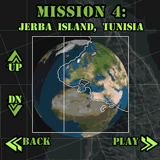 Pros:
The chopper's forgiving control scheme is perfectly suited to the awkward button layout of most Palm devices.
Nicely detailed aircraft and terrain
Adjustable speed settings
3d arcade shooters are still a rare breed on the Palm OS
Nifty looking mission briefing screens
Cons:
No native 320x480 support (Zodiac only)
Sound could use some work
After several similar missions, the game does become too repetitive for continued replay.
Technical Details
Hellfire: Apache vs. Hind is available now for Palm OS for $19.95. It requires a Palm OS 5.0 device with a 320 x 320 or better screen. Four hardware buttons are also required to play the game. I tested version 1.02.29 on my 700p and TX without incident. A feature-limited trial version is offered for download. A Pocket PC version is also available.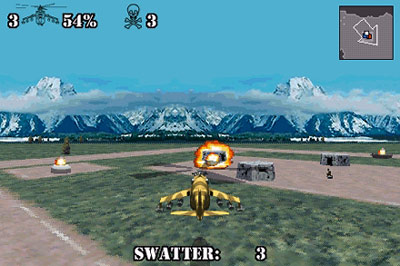 Conclusion
A definite must-have if you grew up playing Choplifter on the Apple II like I did! Hellfire seems better suited to the hardware restraints and control limitations of the Palm OS than its earlier brethren GTS Racing. I hope Astraware continues to support this fine title with future version updates and/or a mission pack or proper sequel.
My Rating:

4 / 5
Article Comments
(5 comments)
The following comments are owned by whoever posted them. PalmInfocenter is not responsible for them in any way.
Please Login or register here to add your comments.