Palm Pixi Coverage Mega-Roundup
Wednesday, September 9, 2009 9:05:33 AM
Palm must be pleased as punch at the substantial amount of press coverage that their latest webOS-powered smartphone, the Pixi, has generated. The Internet is abuzz with chatter, although it is not all unanimously positive. Praise for the thin form factor and exposed QWERTY is common, but the smaller screen and lack of Wi-Fi has attracted a fair amount of grumbling, too, and the decision to make the announcement one day ahead of an expected deluge of Apple news in the wake of today's iPod press event is also being questioned.
Read on for our full round-up of the buzz!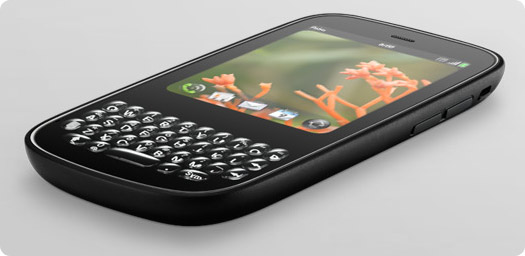 Engadget
Meanwhile, the site that penned the
infamous open letter
to Palm after the disastrous Foleo announcement has their own
hands-on experience
to report, with the talk-show-schmoozin' Joshua Topolsky also posting a number of videos and impressions. Most intriguing of all to your correspondent is the video demonstration of the native Facebook app, which whilst bare-bone also looks great for what it does.
Money quote: "webOS makes clever use of the cramped space by squashing card and app sizes down to fit. It's a tremendous example of the UI's

literal

scalability."
Verdict: Positive


Gizmodo


Jason Chen is our
canary in the coalmine
here, and while not outright negative seems a little less impressed than the others. A number of lovely high-resolution photographs are to be found in this piece.
Money quote: "But when asked about whether or not you can run the same number of apps simultaneously, multitasking, as on the Pre, I was once again met with what amounted to "no comment." Think of it like a less pricey computer."

Verdict: Neutral

TechCrunch
The blog that covers all things startup-related appears
flat-out sour
on the Pixi's prospects, with John Biggs especially critical of the lack of wifi and mystified over the timing of the announcement.
Money quote: "WebOS is a contender but with phones like the Hero and the Tattoo appearing on the horizon and HTC really taking a a hard look at its competitors – and eating them – Palm may be barking up the wrong tree."
Verdict: Negative
PreCentral.net
Our friends at PreCentral were fortunate enough to be given an advance demonstration in California of the Pixi yesterday, with Dieter Bohn and Derek Kessler publishing a number of different pieces on the diminutive smartphone: there's
hands-on video
, an
analysis
of the specs, a
photo gallery
and commentary on
Palm's chutzpah
in announcing big news so close to Apple.
Money Quote: "I tell you: I am sorely tempted by the Pixi. Yes, it's not as powerful as the Pre. Yes, it lacks WiFi. Yes, it has a smaller screen. But the always-there keyboard and the blissfully tiny size are compelling."
Verdict: Positive

Other coverage:

Tech Trader Daily
notes than an analyst has downgraded Palm on the news of Pixi's Sprint exclusivity, asking "What, Sprint Again?"
CNET
has a brief piece (although without much new to say) and a photo gallery of the official pics.
BusinessWeek
has some interesting speculation from an analyst, and prognosticates on the reasons behind the accompanying Pre price cut.
Article Comments
(6 comments)
The following comments are owned by whoever posted them. PalmInfocenter is not responsible for them in any way.
Please Login or register here to add your comments.