Palm Pre vs iPhone: Pre Emerges Bloodied but Victorious
Monday, January 12, 2009 11:39:19 AM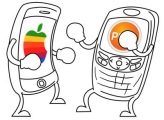 Gadget blog Gizmodo has wasted no time in getting on with the inevitable smartphone comparison contests, recently running a piece comparing Palm's precocious new Pre against its Apple-born arch-nemesis. The Pre does amazingly well, with the Pre/iPhone scoreboard finishing up at 10-5. While some of their calls are a bit iffy - especially iPhone winning the "keyboard" category - it's worth a read and reinforces just what a giant leap Palm's New-ness has turned out to be for the company. Oh, and the G1 turned up as well, for all the good it did it.
Hit the jump for Gizmodo's category list, along with PIC's own commentary.
Multi-touch Touchscreen / Gesture Control
Giz: iPhone/Pre draw
PIC: Pre
While Gizmodo has reservations about the out-of-the-box learning curve on Pre's gesture navigation, I harbour no such doubts: Palm has delivered a genuinely innovative new UI that promises to cut down on the number of on-screen buttons and make mobile control simpler than ever before.
Multitasking
Giz: Pre
PIC: Pre
No arguments here: the new deck-of-cards UI metaphor should prove a boon for multitasking.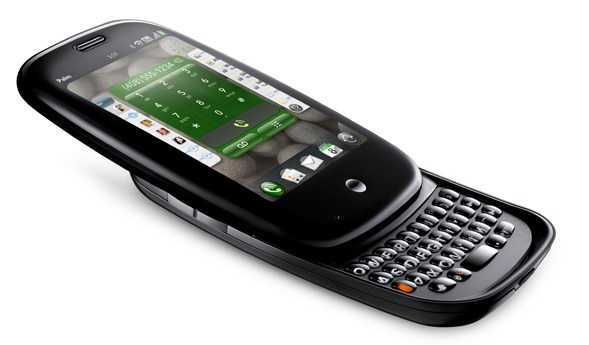 Hardware
Giz: iPhone
PIC: iPhone/Pre draw
Gizmodo reckons that QWERTY phones still haven't touched the iPhone in terms of "pure sex", but I find the smooth, slidy banana curve of the Pre far more appealing than the whole sleek-brick thing that iPhone's got happening.
Development Platform
Giz: Pre - maybe
PIC: Time will tell
Without more hands-on reviews from developers, it's simply too early to tell whether or not the Palm webOS's web-centric development environment will allow developers to fully tap the potential. Early reports are promising but short on detail.
Web Integration
Giz: Pre
PIC: Pre
With its smart integration of web PIM data, and the combination of IM, SMS and email chat, Pre wins by a country mile.
App Store/Developer Community
Giz: iPhone
PIC: iPhone
I've long held that Palm should come up with an excellent desktop-based app store that allows you to manage the software on your phone with a few simple clicks, but they seem intent on cutting the desktop out of the loop altogether. We'll have to see how it turns out, but in the meantime Apple's got a lot of developers beavering away on their platform and a great method of managing and browsing apps on the comfort of a real computer.
Wireless charger
Giz: Pre
PIC: Pre
It's a technology that's been long-promised but never delivered. That Palm are the first to make the leap - even though it remains an optional accessory - gives them an easy point.
The Network: Sprint vs. AT&T
Giz: Sprint/Pre
PIC: AT&T/iPhone
Gizmodo did a nation-wide test of 3G coverage and found Sprint the victors, but AT&T get the nod from us due to their world-standard GSM network which allows you to take your phone anywhere you please. And as Ryan put it: Sprint are the "Wal-Mart" of U.S. telcos.
Physical Keyboard
Giz: iPhone
PIC: Pre
As Gizmodo says: it comes down to preference. Mine is with buttons you can actually touch. Plus, a permanently available physical keyboard enables the Palm webOS to offer universal find-as-you-type, an superbly useful feature.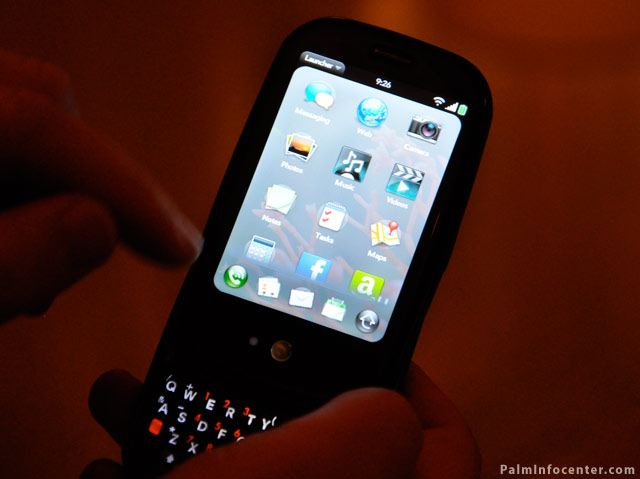 Camera
Giz: Pre
PIC: Pre
Pre has a flash and more megapixels. Win. Win.
Battery
Giz: Pre
PIC: Pre
Pre's removable battery makes it the winner - even if its lifespan is still somewhat suspect at this point.
Copy & Paste
Giz: Pre
PIC: Pre
Two years later and Apple still can't figure it out. Insane.
Browser
Giz: Tie
PIC: Tie
Both devices feature multitouch, smart rotation and WebKit. Pre's may edge out eventually as we learn more details as it supports a number of more advanced features found in HTML5 and CSS3.
When you break it down, it's hard to deny that Palm has put out an amazing device. Of course we'll do our own proper comparison just as soon as we can get out hands on a Pre...
Article Comments
(79 comments)
The following comments are owned by whoever posted them. PalmInfocenter is not responsible for them in any way.
Please Login or register here to add your comments.

Only the first 50 comments are displayed within the article.
Click here for the full story discussion page...