Getting Started with Palm Pre Homebrew Apps
Thursday, August 13, 2009 6:22:46 PM

Installing and finding unofficial "homebrew" apps for Palm webOS has recently gotten much easier thanks to new software and guides. Palm Pre users on all major computer platforms (Windows, Mac, Linux) can now setup a Java application called WebOSQuickInstall. Once configured the app can install and uninstall third party applications to a Pre via a USB connection.
The developer Jason Robitaille has posted a thread containing instructions on how to get setup. Depending on your system you may need to download additional files or change some settings before everything connects. Read on for the rest of our guide and recommendations.
You will also need to enable developer mode on your Pre by typing (in card view): upupdowndownleftrightleftrightbastart a hidden application will appear. To turn devmode on, tap this and the Pre will reboot.
Once you are setup, you can find Pre applications on many forums and other sites. PreCentral.net has recently started a homebrew directory. They also have a mobile web version.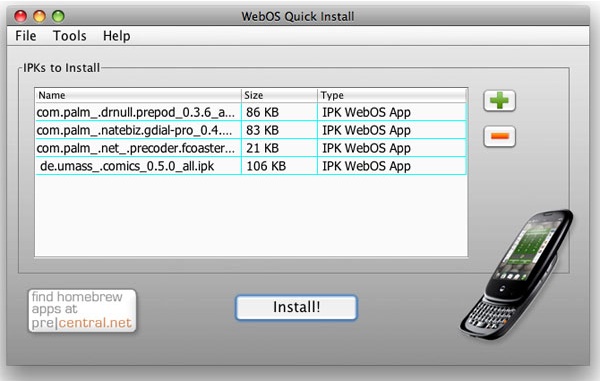 Here is WebOSQuickInstall running on a Mac. I've got 4 files ready to be transfered. A tap of the install button beams them over to the Pre.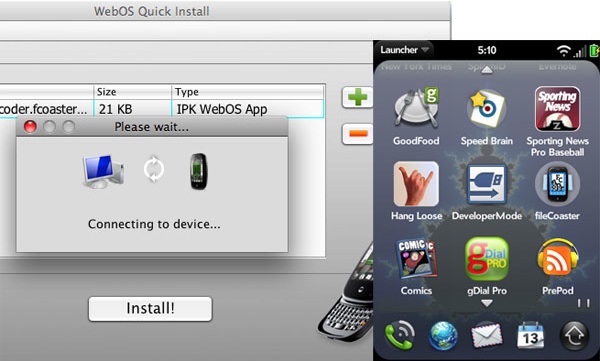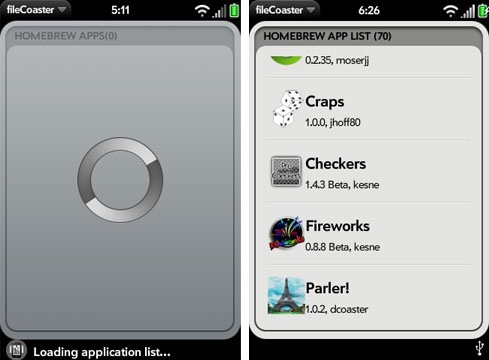 One of the first applications users should install is fileCoaster. This app lets you install applications via the web and also has an on-device app directory as well. There are already over 110 applications listed and the number has been rising quickly.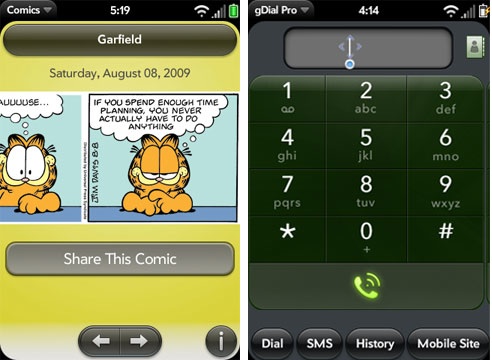 Comics is a nice app and Google Voice users will want to checkout gDial Pro.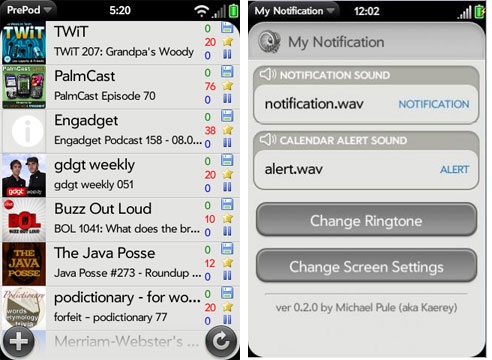 PrePod is a podcast directory and downloader, while My Notification aims to give you some more control over your notification sounds and behavior.
Article Comments
(4 comments)
The following comments are owned by whoever posted them. PalmInfocenter is not responsible for them in any way.
Please Login or register here to add your comments.