Palm Releases Improved Sprint Centros
Tuesday, October 14, 2008 8:20:17 AM

Palm's latest and most successful Palm OS smartphone, the Centro, has just received not only the rumored cosmetic facelift reported some time ago but an unexpected and welcome hardware boost as well. The device is also seeing special holiday pricing to the tune of $79.99 after a $100 mail-in rebate.
As reported earlier, the new colors sport a soft-touch finish in the official shades of "Vibrant Rose" and "Olive Green". In addition to a RAM boost and new colors, the new Sprint Centro also comes with newer versions of Google Maps and Palm's Facebook app that were unavailable when the original Centro shipped standard in ROM.
In an unprecedented move, Palm has made a considerable improvement to a current device's hardware without indicating it as a new model or through prominent fanfare. The new Centro, as specifically stated in Palm's press release, now has 128mb of user-accessible RAM, up from the original version's ~68.6mb of available memory. In years past, Palm denoted a unit with upgraded memory specs with new nomenclature, such as the Treo 700w to 700wx refresh. Due to the Garnet OS' difficulty in recognizing external storage volumes larger than 4GB, Palm likely felt that boosting the device's internal memory was the easiest way to give users a boost in their device's usability.
The refreshed Centro now joins the five-year old Tapwave Zodiac 2 and the three-year old Palm TX as the only Palm OS devices with greater than 100MB of RAM storage available to the user and is the first Palm OS smartphone to reach this milestone.
Palm is also releasing a handful of new accessories alongside the refreshed Centro. This new crop of accessories is comprised of two new leather cases in side and flip-styles, and a new car charger SKU that offers both microUSB and Athena Multiconnector plugs.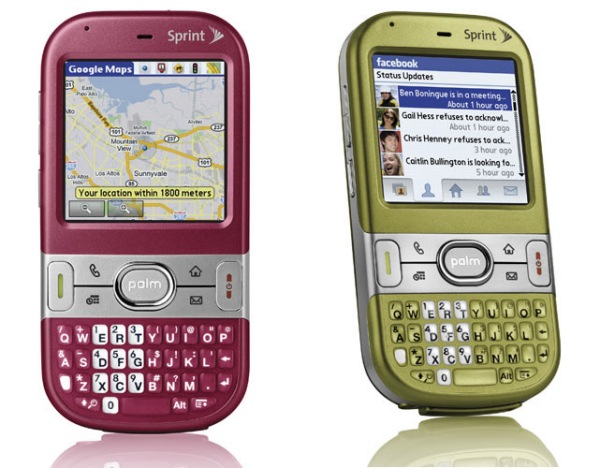 The devices will be available as soon as October 19th at "select retail locations" and from November 2nd in Sprint corporate retail stores and the usual consumer/business direct channels and online at Palm.com. No word as of yet if the hardware improvements will eventually carry over to other Centro colors or if the new Olive and Rose versions will gradually replace the older Centro stock.
Launched in October of 2007, the Palm Centro is available in both AT&T GSM, unlocked GSM, and Verizon versions domestically in addition to a variety of international carrier partners. To date, no other carrier partners have been mentioned as receiving the upgraded Centro.
Article Comments
(5 comments)
The following comments are owned by whoever posted them. PalmInfocenter is not responsible for them in any way.
Please Login or register here to add your comments.