Palm Teams with Wind River on Foleo Linux
Tuesday, August 7, 2007 3:00:15 PM
Wind River Systems and Palm today announced that Palm has selected Wind River Platform for Consumer Devices, Linux Edition as its open standard Linux platform for future Palm Foleo software releases. Palm selected Wind River Linux for its standard development and deployment environment that will help speed applications to market, while still meeting the requirements for a stable and robust open mobile platform. Along with the platform, Wind River is providing its Wind River Workbench development suite, professional services and customer support to help Palm and its development community.
"By building the Foleo on an open Linux-based platform and publishing the tools developers need, Palm hopes to establish a vibrant developer community to create new applications that extend the mobile companion's built-in capabilities," said Mark Bercow, senior vice president, Business Development, Palm, Inc. "Wind River's open Linux platform gives us the reliability, performance and stability we need to continue driving innovation. Palm Foleo allows you to switch between applications at the touch of a button, play a game or write a memo, and synchronize your email. The Foleo makes you more productive than ever on the go."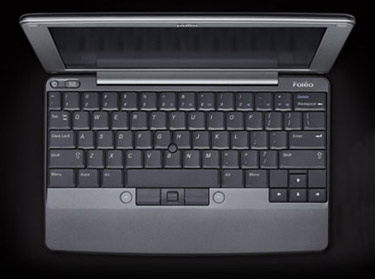 Wind River Platform for Consumer Devices, Linux Edition, is the premier commercial-grade Linux development and deployment solution for mobile handset, digital TV, and consumer electronics manufacturers. Platform for Consumer Devices supports media rich OEM-grade mobile handset features. In addition to a fully tested and validated distribution based on the latest Linux 2.6 kernel technology, Platform for Consumer Devices includes the Eclipse-based Wind River Workbench development suite. The platform is backed by 24/7 global technical support and specialized professional services to help jump-start your next project.
With Wind River's solution, mobile manufacturers now have a low-risk choice for an OEM-grade mobile Linux platform, providing a robust development and operating platform. Wind River provides the full service and support of its technologies across a range of complex mobile devices. As a result, customers can leverage the benefits of roll your own (RYO) while receiving the efficiencies of developing on pre-integrated hardware and software.
"By offering an incredibly reliable architectural platform combined with an organization committed to operational excellence, Wind River is rapidly becoming the commercial Linux distributor of choice for mobile companies," said John Bruggeman, chief marketing officer, Wind River. "The stability and flexibility of Wind River's Platform for Consumer Devices, Linux Edition, coupled with Wind River Workbench development suite give Palm the strategic platform and tools it needs to differentiate the Foleo and help it deliver a solid platform for developers."
Previously, rumors suggesting a possible collaboration between palm and Wind River had been making the rounds online for several years. Even Palm's own website suggested as much, what with a number of job postings seeking engineers with experience in embedded Linux systems.
One interesting bit of text found within the press release is the following statement:
"Palm and Wind River will work to incorporate Wind River's Platform for Consumer Devices, Linux Edition to the Foleo over the coming months."
Such a statement would appear to reveal the at the Foleo still requires a few final last-minutes tweaks that could jeopardize Palm's earlier claims of "late summer" retail availability for its new "instant-on" flagship mobile companion product. Or the statement could be construed that a series of OS and application updates could be forthcoming for the Foleo.
Article Comments
(38 comments)
The following comments are owned by whoever posted them. PalmInfocenter is not responsible for them in any way.
Please Login or register here to add your comments.