Sony to Suspend Clie Handheld Line
Tuesday, June 1, 2004 9:00:01 AM
Sony has divulged that they will not be releasing any new Clie Handhelds products in the coming fall. Sony will be suspending new Clie product development for the US while they reassess the direction of the conventional PDA market.
Sony has issued a press statement in which they announce they are going to reassess the direction of the conventional PDA market and will not introduce any new Clie handheld models in the us this fall.
Sony says they will take this time to examine the conventional PDA business and how it will transition in the future. New Clie product development and sales will continue in the Japanese market only. Sony continued to elaborate that they view wireless communications features as a key pillar to their business strategy and that they plan to continue their collaboration with Sony Ericsson.
Sony has pledged to continue the same level of service and support for Clie handheld users and will honor all existing limited warranties. The current Clie lineup will continue to be sold and supported which includes the TJ27, TJ37, UX50 and the TH55 handhelds.
Sony has been a Palm OS licensee since 1999. The Clie personal entertainment organizer product line, has brought to market some of the most innovative Palm Powered products.
At the last PalmSource Developer conference in February, Sony's Handheld division President Masanobu Yoshida announced that expectations were high for Palm OS Cobalt. He had stated that Sony was strongly committed to advancing and evolving the Palm handheld space at the time.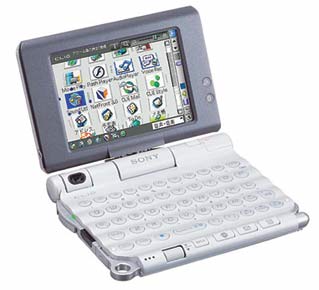 "Sony's Clie sales have been slipping the past few quarters and they haven't kept up the aggressive release pace they once had" says Gartner Handheld Analyst Todd Kort. In addition, he pointed to recent belt tightening within Sony and that the market for the multimedia handheld many not have been as big as Sony thought. Other factors such as heavy competition in the US handheld market, especially in the low end, and the high cost of development and engineering in Japan may have also played a role.
Article Comments
(180 comments)
The following comments are owned by whoever posted them. PalmInfocenter is not responsible for them in any way.
Please Login or register here to add your comments.

Comments Closed
This article is no longer accepting new comments.

Only the first 50 comments are displayed within the article.
Click here for the full story discussion page...