iSupply Touchpad Teardown
Tuesday, July 12, 2011 12:22:06 PM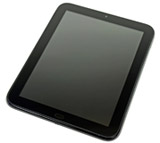 Industry teardown experts iSuppli have dismantled HP's Touchpad to determine the device's total bill of materials. According to iSuppli, each 32Gb TouchPad costs HP $318 to build, not including costs inherent to the device's assembly, packaging, support, marketing, transit, or licensing or royalty costs. The seldom-seen entry-level 16Gb TouchPad has a material charge of $296, proving correct the suspicions of many that HP is pushing the higher-margin 32Gb version at every opportunity, such as the recent "Make things right" rebate campaign that is valid only for purchases of the 32Gb TouchPad.
Of particular note within the detailed report is that the TouchPad's LG-sourced IPS LCD screen is almost the exact same model used in the first and second-generation iPads. Also, the Qualcomm APQ8060 "Snapdragon" dual-core processor found in the TouchPad can be clocked up to 1.5Ghz, which is how HP has been able to offer clockspeed-bumped TouchPad 64Gb and 4G versions so quickly. For comparison purposes, a March report revealed that the midrange 32Gb iPad 2 GSM version carries a BOM total of $326.60, almost identical to the first-generation GSM 32Gb iPad. The closest Android competitor examined by iSuppli, the 32Gb 3G Motorola Xoom, rings in at $359.92, due to its greater assortment of ports, connectors, sensors, and larger LCD.
Leave a comment...

Click on the
Start New Comment button
below to begin a discussion.
You must be
registered
and
logged in
to add comments.