HP's DeWitt Speaks on the Future of WebOS and Hardware Support
Tuesday, August 23, 2011 7:30:05 PM
In one of the first detailed bits of information from HP since last week's stunning series of announcements, Stephen DeWitt, HP's WebOS GBU Chief, talked with AllThingsD in a somewhat cryptic but still worthwhile interview regarding the fate of WebOS and its accompanying devices.
Most significantly, the Pre 3 launch is proceeding, albeit as a "limited" launch in "limited markets" and presumably, in very limited quantities. The USA will sadly not see an official Pre 3 launch despite the device hitting the UK and parts of the EU earlier this month in advance of the big WebOS hardware discontinuation news of last week.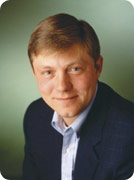 DeWitt's comments to AllThingsD continue to push the uncertain but hopeful refrain that HP is open to licensing WebOS to new hardware manufacturers, citing "…a number of discussions and there's a lot of interest around WebOS". The company continues to evaluate its options and speak with interested parties about selling or licensing the OS, with the general consensus in the community being whether the recent surge in the WebOS user base from the TouchPad clearance efforts would help or hinder the company's efforts in courting licensees.
Somewhat surprisingly, WebOS-equipped printers and PCs are still planned for release, though no specific details or release cycle has been mentioned.
Thankfully for legacy WebOS hardware owners, DeWitt states that HP will continue to issue new updates for the Veer and TouchPad. Update and support plans for the Pre 2 or 3 were not discussed. DeWitt did maintain that the Veer, the newest WebOS smartphone available stateside, will still be sold while receiving updates and support from HP.
Leave a comment...

Click on the
Start New Comment button
below to begin a discussion.
You must be
registered
and
logged in
to add comments.