2006 The Palm OS Year in Review
Wednesday, January 17, 2007 10:22:25 AM
In our annual year in review article, PalmInfocenter takes a look at all of the major events that took place in the Palm OS world over the past year. In short 2006, was the year of the Treo as Palm Inc fully concentrated on building out its Treo smartphone line. It was also another year of transition for PalmSource as the company abandoned its namesake and began work on a new Linux based platform. Read on for a look back at the Palm Economy in 2006.
January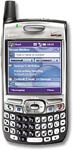 2005 ended on a positive note for Palm Inc with the company announcing plans to release four new Treo smartphone models in 2006. The first such device was the Treo 700w, the first Windows Mobile powered Treo, which debuted on Verizon. The 700w was greeted with mixed reviews, especially from longtime Palm OS users.
CES '06 didn't bring much Palm OS news, however Garmin took the opportunity to launch their latest GPS PDA, the iQue 3000.
In software news, Palm released its last major Treo 650 ROM update and Opera Software debuted the Opera Mini mobile web browser for Palm OS and other devices.
February
In February, rumors of a buyout were in the air as a major Palm shareholder urged the board to consider selling the company. The month also saw a lot of media attention and increased popularity around the Treo due to the NTP lawsuit against RIM.
PalmSource and ACCESS debuted the ACCESS Linux Platform in mid-February. ALP became the new focus of the company as it aimed to develop a next generation mobile platform based on Linux, that also featured Palm OS compatibility.
The month also saw the Fossil Palm OS Wristwatch become officially discontinued.
March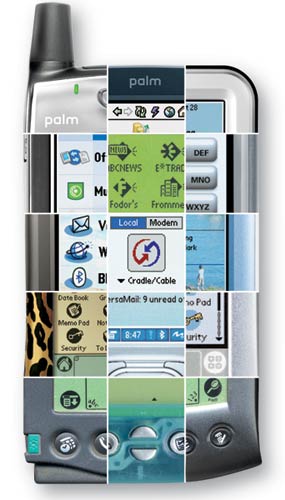 In March, news of the RIM/NTP settlement quickly quieted the Blackberry shutdown talk, and Palm was quick to comment on the outcome. In other news, Palm lowered the price of the LifeDrive down to $399, and rumors of the Treo 700p continued to leak. Rumors again surfaced that Palm was working on its own new operating system, possibly based on Linux.
Palm posted a profitable FY06 3rd quarter, with US smartphone shipments increasing by 111% and the Treo taking 30% of the US smartphone market. Palm also opened a few new retail stores during the period.
The end of the month saw Palm Inc celebrating the 10 year anniversary of the original Pilot 1000.
The month also saw the launch of PalmInfocenter's Accessory Store. PIC also published a popular article titled Must have Treo Freeware applications.
April
April began with PalmSource showing the ACESS Linux Platform at LinuxWorld Boston. PIC was there to get some additional details and screenshots of the work in progress. In other news EQO released an application with brings Skype compatibility with the Palm OS. SingTel became the first carrier to offer BlackBerry Connect for Palm OS. Palm also released a major update for the Treo 700w enabling push email support.
May
May saw the much anticipated release of the Treo 700p, the first EVDO capable Palm OS smartphone. The 700p debuted on Sprint and Verizon with a $499 price-point, which was eventually heavily discounted by the carriers by the end of the year.

The first VoIP service for Palm OS also debuted this month with the release of mobiVoIP.
June
A special limited edition Black Tie Treo 650 was made available in June and quickly sold out. The Black Tie was a Treo 650 with a nice black soft-touch rubber finnish, that also included a special hard case and multifunction stylus.
Intel made headlines by selling off its Xscale Business. Intel sold the mobile processor line to to Marvell for a purchase price of $600 million.
Palm and Xerox finally settled a long running lawsuit over Graffi handwriting technology. Xerox first filed the suit in April 1997 against U.S. Robotics, the owners of Palm Computing at the time, alleging that Palm's Graffiti handwriting recognition software infringed on a similar Xerox patent.
July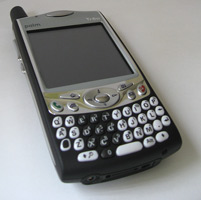 July saw Palm make an announcement about a upcoming 3G/UMTS Treo model for Europe without releasing details or a name. Meanwhile, LifeDrive and Treo 650 shipments to Europe were halted in order to comply with new EU environmental laws.
August
August brought a new Smartphone GPS Kit from Palm with TomTom 6 software, which Kris quickly reviewed. Cingular also became the first US carrier to offer the BlackBerry Connect push email software and service for Palm OS Treo's. PalmSource was showing their current progress on the ACCESS Linux Platform in San Francisco.
September
September started out with the release of the Treo 700wx on Sprint. A week later the Treo 750v debuted on Vodafone in Europe, taking its place as the third new Treo to appear in 2006. Palm also announced a new worldwide developer network.
Palm announced their quarterly results this month and Colligan stated that sales did not meet Palm expectations. He placed the blame for the shortfall on slower sales in carrier retails stores due to pricing pressure from recently introduced competing smartphones. He promised that lower priced product is due for release in the "very near future" will address the retail shortfall and announced a new $25 million dollar marketing campaign to build Palm brand awareness.
Motorola made news when they announced plans to acquire long time Palm OS licensee Symbol Technologies in a deal valued at nearly $4 billion. Asian phone maker GSPDA announced a new Palm OS smartphone, the Xplore M70.
October


Palm formally announced the Treo 680 in October, fulfilling its goal of releasing four new Treo models in 2006. The Treo 680 is a quad band gsm phone featuring a slimmer design with an internal antenna. It is also the first Treo model to be offered in a number of different color options.
October marked the official end of the PalmSource namesake. ACCESS announced a new brand identity and logo with PalmSource transitioning its company name to ACCESS Systems America.
November
November began with NTP, the same company that went after RIM for violating wireless email patents, announcing that it has filed a patent infringement lawsuit against Palm. Palm Inc was quick to respond, stating that the lawsuit is "unwarranted" and remarked that NTP's patents in question are "Dubious."
A new company called Janam announced they have licensed the Palm OS. Janam also showed two new enterprise grade handhelds running Palm OS Garnet, featuring built in barcode scanners and wireless capabilities. The company aims to pick up where Symbol left off, supporting the large number of Palm based handheld barcode systems in use today.
Research data continued to show the decline of the traditional PDA market. The latest IDC report stated the obvious by blaming declines on a lack of new devices. Meanwhile, Garmin discontinued all but one of their remaining PDA offerings, leaving the Palm OS based iQue 3000 as the sole survivor.
Some hope of something new to come from Palm, came with fresh rumors that Jeff Hawkins "secret project" could debut sometime in 2007.
PalmInfocenter debuted a new look this month, with our fifth major redesign in more than seven years.
December


Marvell announced the PXA3xx family of application processors based on third generation Intel XScale technology at the begining of the month. The next gen chips feature improved performance with intelligent power management features and are expected to debut with 624-806MHz clock speeds later in 2007.
Palm solidified its commitment to the future of the Palm OS by signing a perpetual license to use and innovate on the Palm OS Garnet code base. The deal gives Palm the flexibility to use Palm OS Garnet in whole or in part in any Palm product, and together with any other system technologies.

Palm opened a new flagship retail store in historic Rockefeller Center in Midtown Manhattan, its largest store to date.
2006 was an interesting year in the Palm OS world. With Palm's transition to a full time smartphone company complete, the traditional handheld PDA business was pretty much ignored and left to stagnate in '06. For the first time since the release of the original Pilot, Palm did not introduce a single new PDA model. However, if you were a Treo fan 2006 was one for the record books, with four new models making their debut over the course of the year. The Treo broke new ground entering the Windows Mobile world and setting out for new markets in Europe and Asia. While Palm OS powered Treo's added 3G data speeds, new price points, styles and colors by years end.
It was also an interesting year for the Palm OS itself. At the beginning of the year the Palm OS had an uncertain future and no signs of any future active development beyond OS 5.4. With Palm Inc's new license for the Palm OS Garnet source code, much needed improvements and new features could once again come to the platform.
Previous years in review:
2005, 2002, 2001
Article Comments
(17 comments)
The following comments are owned by whoever posted them. PalmInfocenter is not responsible for them in any way.
Please Login or register here to add your comments.